Never Give up | Keep moving no matter what happens
Asalam-u-Alaikum
A very good day to all of you 😊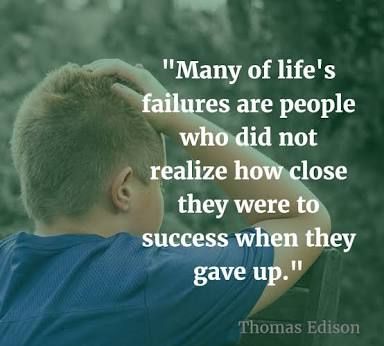 To my extent all of the people have dreams embeded in their mind and everyone is untiredly chasing them. Everyone has its own race and its own track on which they are on and continuously moving.
But some people gave up during their journey by getting upset by the hardships they face, tough times and hurdles. But the main thing is not to give up on your dream.
If you are not sure that you will give up or not during your journey then whats the reason of dreaming?
Remember every diamong gets polished before it came into is original shape and appearance.
Never ever give up because you don't know how close you are. Just wait for the perfect time. Quiting isn't the solution. Those people get success who keep struggling and bear the toughest time in making their dream come true.
Remember :
TOP IS ALWAYS VACCANT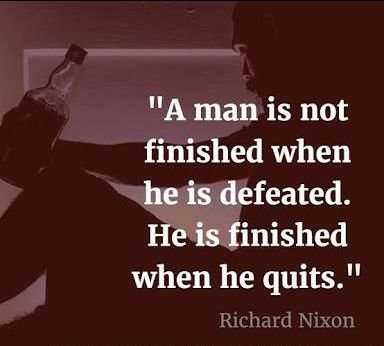 A very wise quote has been quoted that a person is not defeated untill he quits himself. Which gives us a lesson that the game is in your hand. Its upto you either you wanna win or lose. Quiting is not something braveness. Its the demoralization. Its the degradation of yourself, this is where you start self-doubting.
Be passionate about your goal, be more clear and focused. Be true to yourself, don't let your dream go away. Fight for it untill you get it. Work hard for it no matter how much you are consumed during it because
"BEGINING IS ALWAYS THE HARDEST"
Stay blessed 😊