Thailand— My Home Away from Home
---
Living in Thailand has been one of the most amazing experiences of my life. It's where my life was healed. The people are wonderful, and some of the most friendly individuals you will ever meet in your life.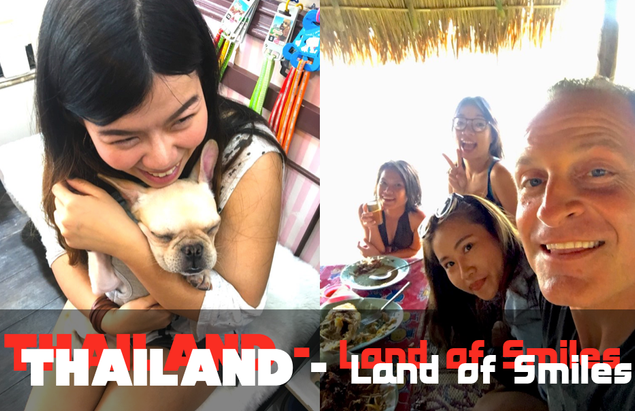 )
I've met people from around the world here.
---
Some are traveling, some are becoming their own bosses by creating their own online businesses, while others are local business people and students who are much like you and me.
Tim is a retired Police officer from Detroit
!
He shared his tales of crime of battling the streets and earning "street credit" by standing up to gang members who challenged his authority. I wrote a poem about him and put it to a song. But that post will have to come later. For now, I want to share a glimpse of what it's like to live in Thailand, and how my life was changed for the better in "The Land of Smiles".
Here we got a mud mask, put on in the village of his girlfriend— in Loei, Thailand
Depending on where you live, you may be one of the few foreigners in your village, here in Thailand. It's always a blessing to have a friend you can talk to in your own language. But many of us moved to Thailand to experience another culture and to get away from the monotony of our own country. So, we love the local life as well.
The City That I Love
---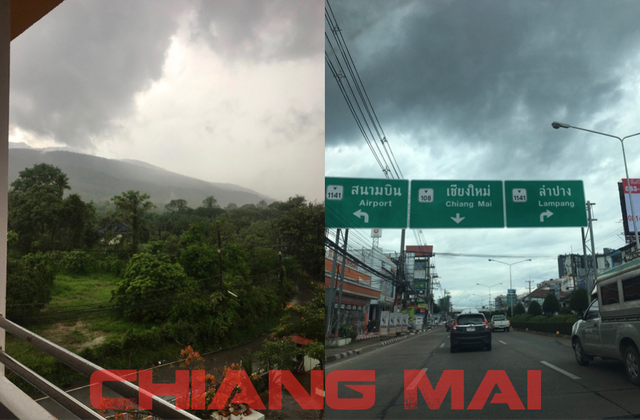 Before moving to Chiang Mai, Thailand I attended an entrepreneur conference, that focused primarily on Dropshipping with an online store. When I met so many people in Chiang Mai who actually moved here to begin their business, a seed was planted that. I knew I could do it too!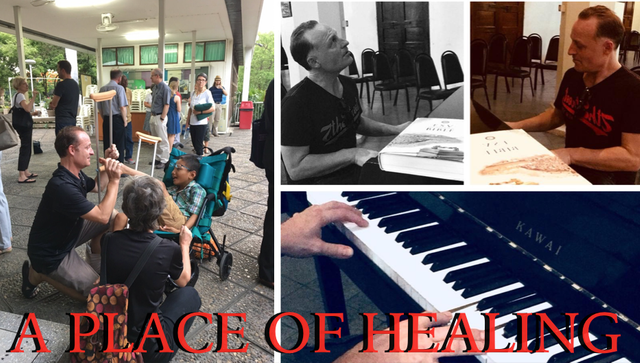 From a Broken Marriage, Broken Life, to a Place of Healing
---
Leaving for Thailand wasn't just to pursue an "Entrepreneurial call" that had been itching in my for years, but it was also because my marriage was crumbling underneath me. I was too embarrassed to tell anyone about it.
But in Thailand is where my heart began to be healed. In the photo above (where I'm holding my crutches) I had just gotten out of the hospital from a motorcycle accident. A friend brought me to Church, and I just cried and cried. Afterwards I saw this little boy in a wheelchair all alone. I knelt down beside him, and because he couldn't use his arms, he stuck out his leg to touch me.
I tried to hold back the tears, but I couldn't. I just embraced him and loved on him as much as I could.
---
The photo next to it was taken by a very dear friend of mine in Bangkok. We visited an old church. I hadn't played guitar or piano in a long time. The church was empty, and I just worshipped there, and felt God's healing touch beginning to restore my heart back into wholeness.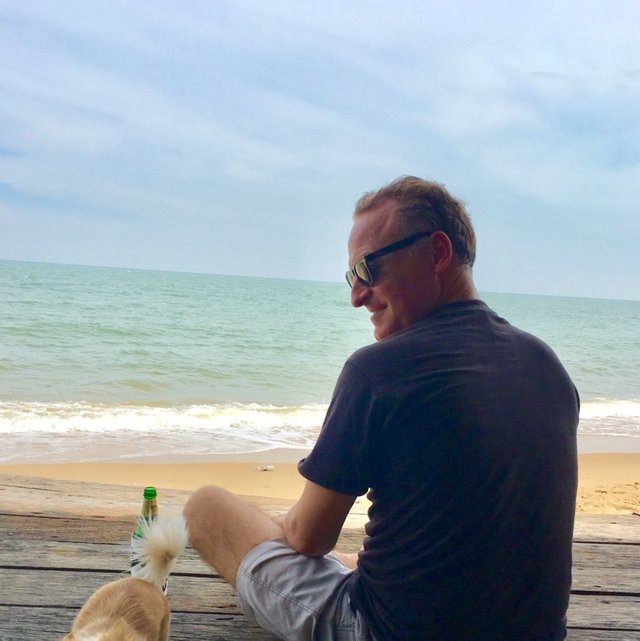 The Future is up to you
---
Thailand began to be a place of healing for me. There's much more to tell. So, I trust you will follow along with me here on my blog, so that the experiences I share can be a benefit to you as much as they are to me.
If you're going through the difficult season of divorce, or perhaps you're experiencing a life-changing trial that's challenging your faith— I really am living proof that there's light at the end of the tunnel.
---
Thanks for checking out my post on Steemit. Feel free to follow me here on Steemit at @transformed and on Insta: @robbgorringe for more encouraging posts and videos.
The best is yet to come!
---



www.thechangenation.com