Hello everyone!
Today i'm making my project.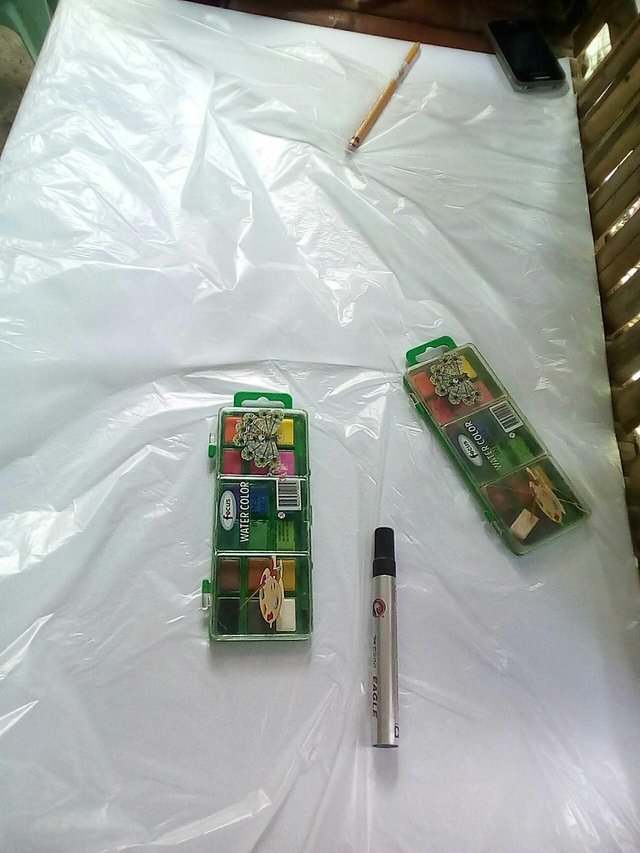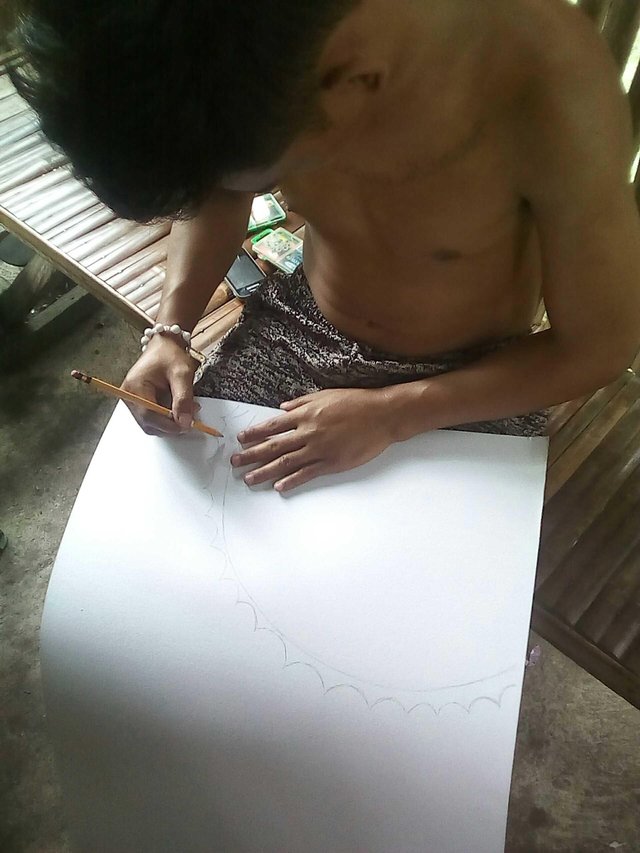 My project was to draw the solar systems.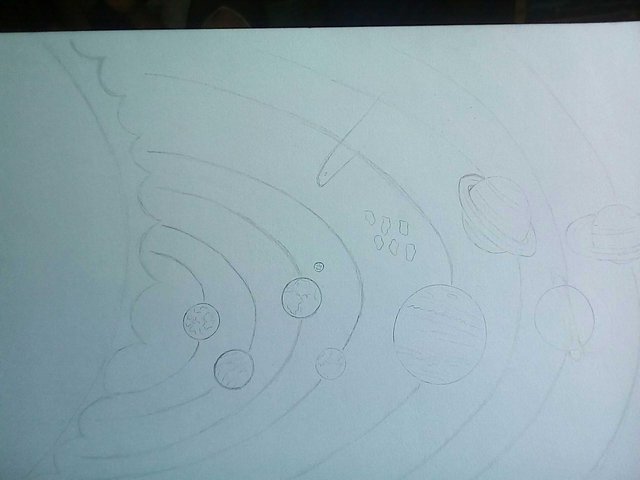 This is my solar system. I draw the solar system in 1/2 illustration board.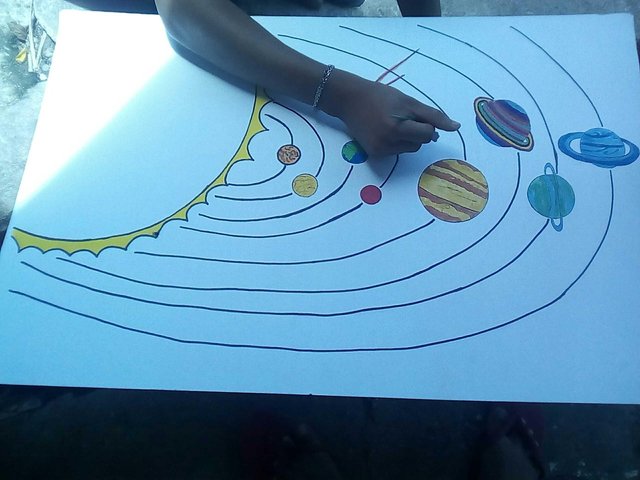 After I draw it, I've color my drawing. I colored all the planets.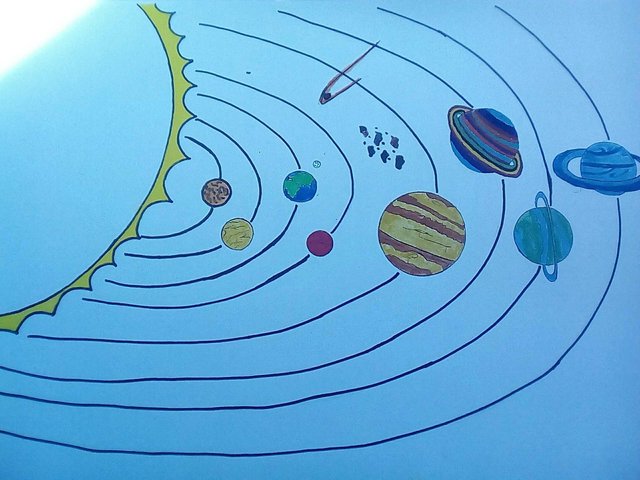 This is my finished project. The solar system.
Thank you!