Greetings to all steemians out there. allow me to share my experience during my first day of internship in a AM radio station here in cebu.
For me being a student is not that easy. As an engineering student, you must study hard to pass the subject.
After four years in college. The students taking up engineering courses must take a 400 hours of ON-THE-JOB TRAINING in order to proceed to 5th year. But its not that easy its because you have to apply for job suited for your field of specifications. As an ELECTRONICS AND COMMUNICATIONS ENGINEERING, I applied at radio station company named RADIO PHILIPPINE NETWORK. Luckily the manager approved my application and give me chance to be part of the company together with my 3 comrades.
On my first day of duty, Im very excited its because I can now experience to be in a working field.
The first thing happened is that together with my comrades, we we're oriented about the workplace and its workflow. also, we're acquainted of the machine and devices they're using during the operation.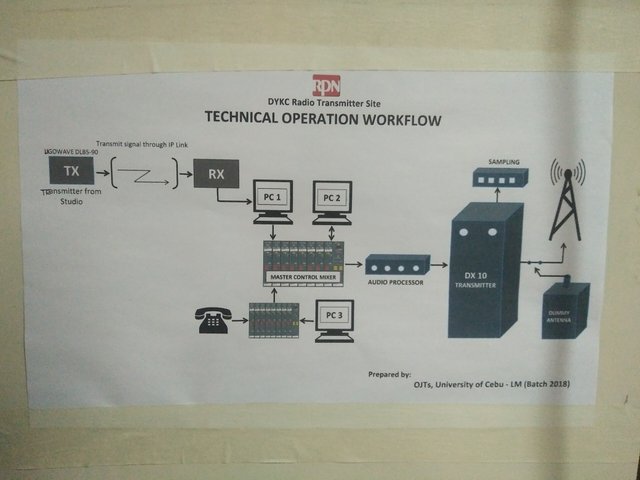 -This is the technical work flow of the transmitter site
this is the basic technical workflow made by one of the ojt's here.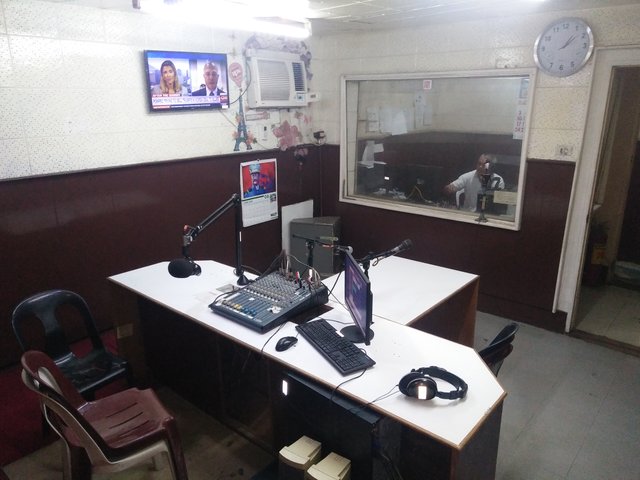 -anchors booth.
This is the area where the anchoors performed live broadcasting
Then, what I did was observing the workers and the technicians execute and perform its specific task.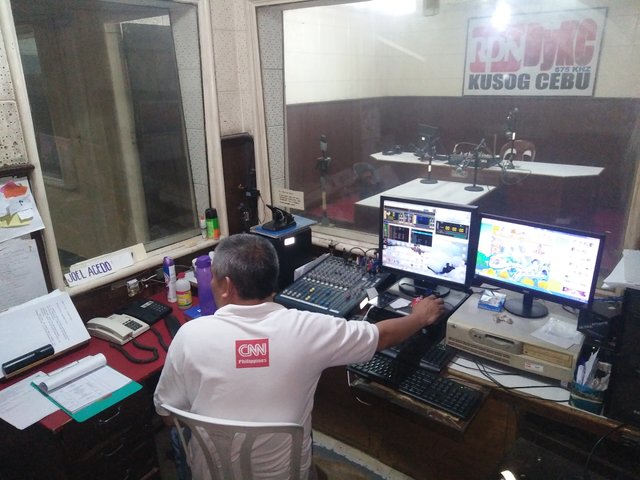 One of the technicians operating at technical booth
While I'm observing, This technician is very busy performing it's desired task.
Next is we're oriented to the different devices that is used for broadcasting.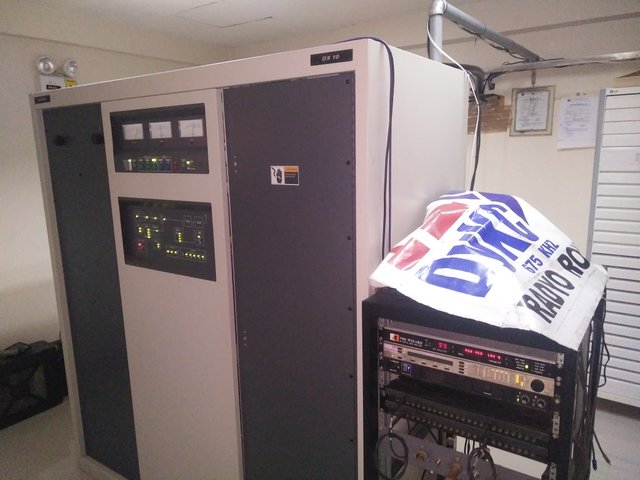 -A 10 kilowatts transmitter machine
This transmitter operates at 675 khz frequency using 10 kilowatts power.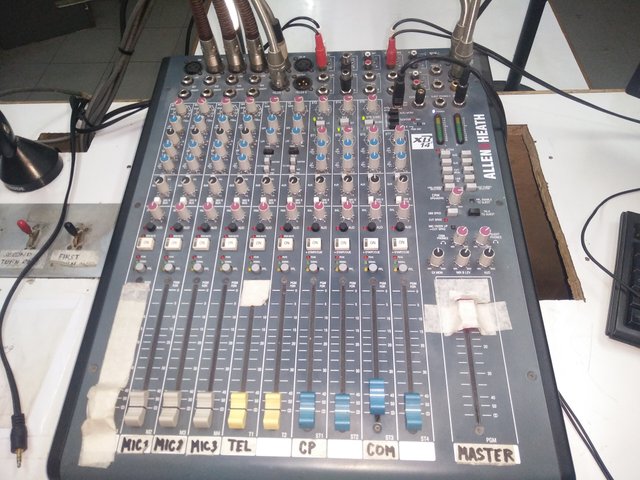 -Sub-control at anchoors booth
This device is used for the control of the quality of the voice and its volume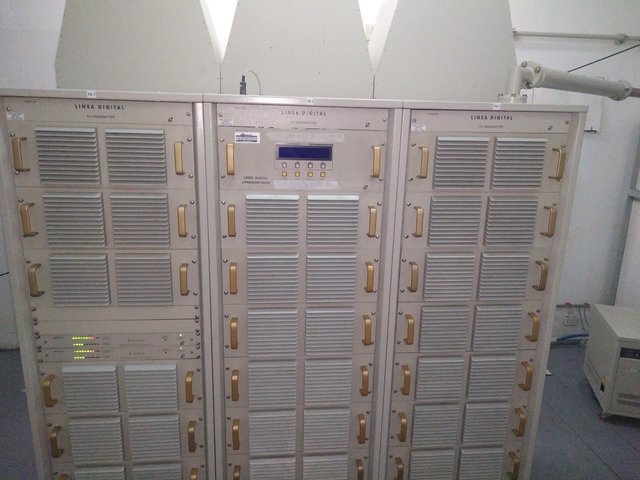 television transmitter machine
Also, this transmitter uses a 10 kilowatts of power to transmitt audio and video signals to the listeners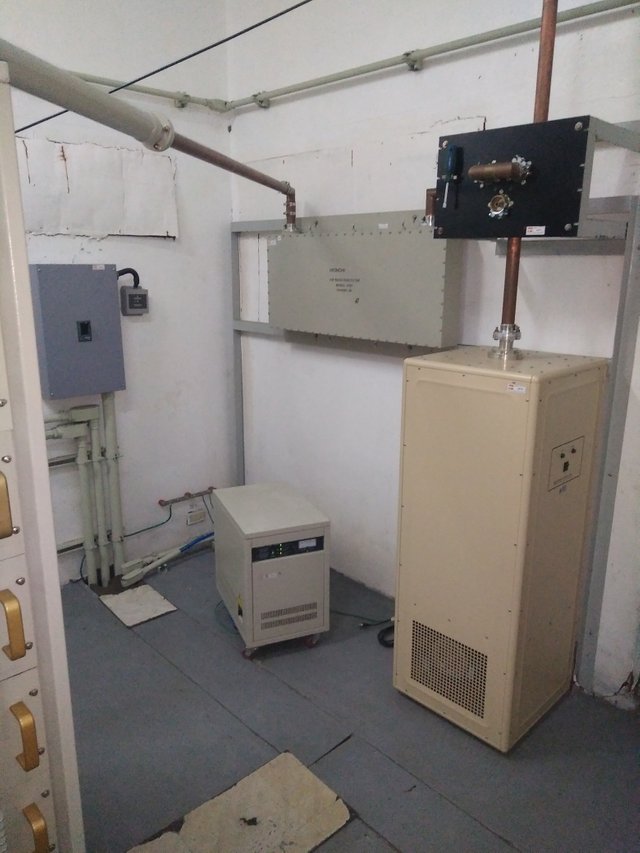 -dummy antenna
This antenna is used for testing purposes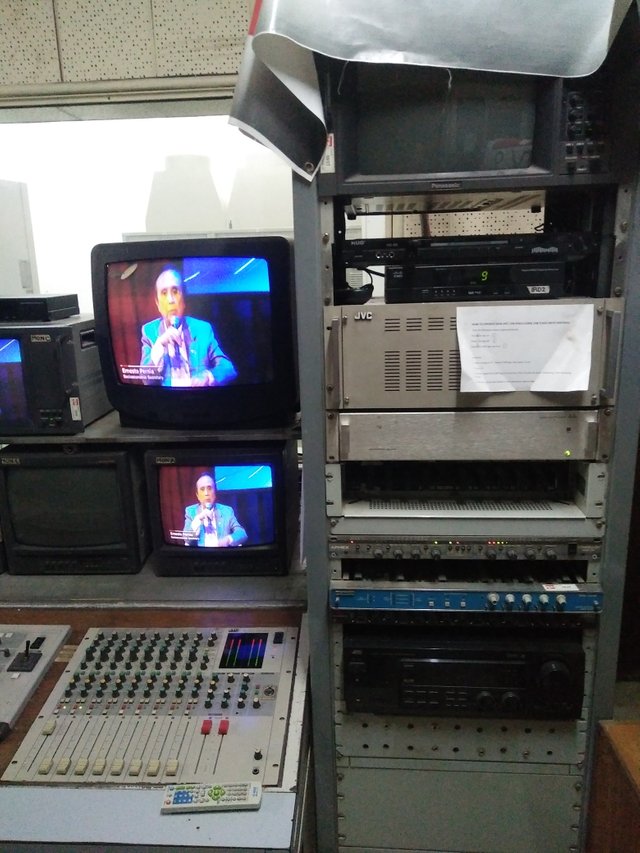 -TV audio and video processors
All imformation signals from manila is receive then this devices processes the signal and then amplify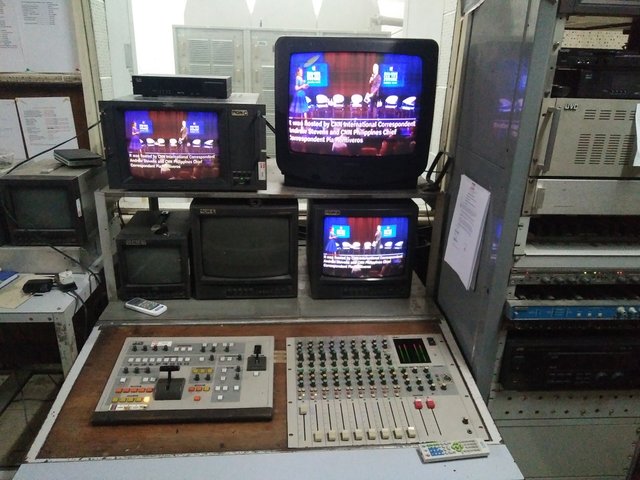 -TV audio and video controller
It's being used for controling the quality of audio and video output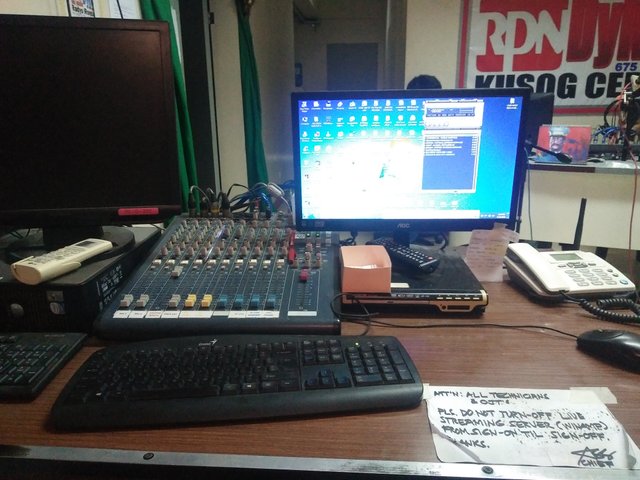 -transmitter site master control
The signal from the studio is sent to the transmitter then the master control will control the output to be broadcast and many other functions
That was the devices that is being used in a radio and tv station.
Being in first day of training is very exciting and nervous but its worth to learn.
The most important thing to always put in mind in work is the good interactions towards others and maintain a stable and excellent attitude.