Happy Carefree Times - Momentos Felices y De Libertad Adolescente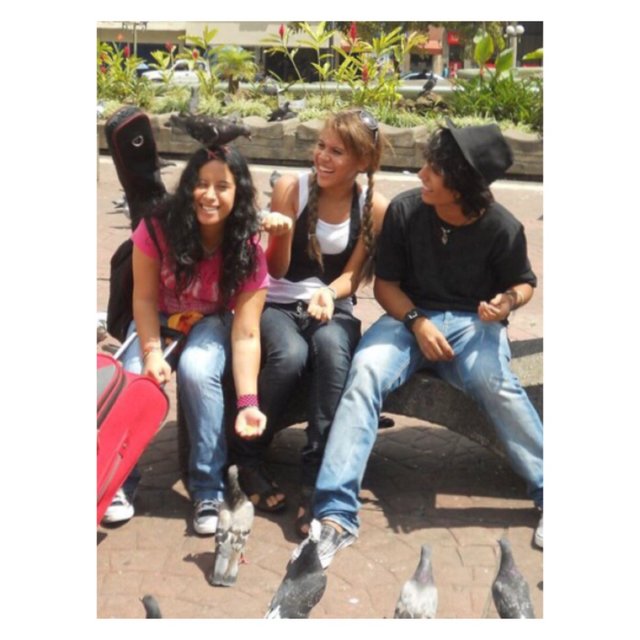 ---
Throw back to when i was 19 ( 8 years ago) . With my brother and gis best friend (both 15).
We were hanging out in the city before the Jonas Brothers and Demi Lovato concert in Costa Rica, October 2010.
We were feeding the doves corn when one that was flying around landed in my head.
How fun that day was! It was actually my first concert ever. Later that same week i went to a Green Day concert too!.
———————————————————
Recuerdos de mis 19, hace 8 años, con mi hermano y su mejor amiga ( ambos tenían 15).
Estábamos matando tiempo en la capital, mientras esperábamos el concierto de esa noche de los Jonas Brothers y Demi Lovato en Costa Rica, en Octubre del 2010.
Alimentábamos las palomas en el parque , cuando una que estaba volando por ahi se posó en mi cabeza.
¡Que divertido fue ese día! Fue mi primer concierto, y unos días después en esa misma semana fui al de Green Day.
---