#ULOG 020: Feeling Stressed and Sick...
Pixabay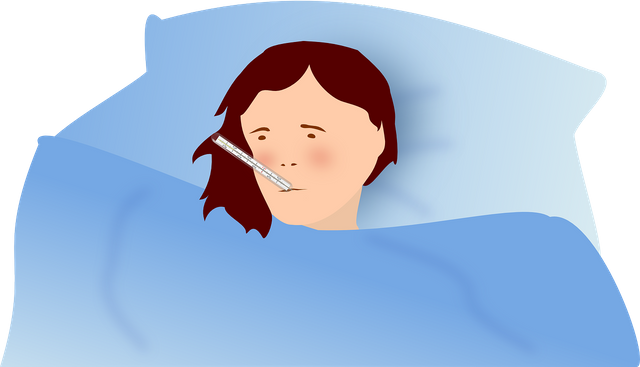 Hi! My Fellow Steemians and #Uloggers, I have been very busy last month because of my new home-based job.
But the month of July is really being stressful for me. The first week of July my eldest son got sick. He was sick for almost a week. He had a high fever and flu. He did not go to school for four days because of that. Until now he is still under medication.
Then last week I got sick too. I could barely stand. It felt like my head would break and my body was sore all over. I got the chills because of high fever. I could not eat and I would vomit all the food I take.
My mom brought me to the hospital that night and I checked in at emergency room. I had a urinalysis and some blood test. While waiting, I felt sick and I ran to the toilet coz I could not control vomiting.
The Blood test is normal but my urinalysis shown that I have UTI or Urinary Tract Infection. Also the Dr. said that I have tonsillitis. My fever was so high that even I had already taken paracetamol tablets, it seemed there was no effect. So the Dr. injected me with paracetamol for faster effect. I felt relief from my headache and body pain after an hour.
The Dr. prescribed medicines, especially the antibiotics for my UTI which is very expensive. I am taking antibiotic 3 times a day at 50.00php or 1usd per capsule, which I have to take them for 7days. I am also taking meds for dry cough because I cannot breathe properly because of my non-stop coughing.
It has been 1 week already but my cough has not improved so I was prescribed the meds.
Now my second to the eldest and my 1 year old got the virus too. They both have runny nose and cough which is giving me more worries and stress. I just hope that we can all recover completely soon because it is not only painful for the body but also the pocket...
Please see link of Sir Terry's @surpassinggoogle's post to get to know more about
#ULOG: Become A ULOGGER Today! Reshaping The Entire Internet With Steemit. and "The World Needs To Hear From You. Even Steemit Is yCalling!" Now, You Can Answer. "Create A ULOG Today". (The "U" in "Ulogs" represents "YOU".)
Thanks for viewing my post.

I would like to thank @iwrite for mentoring me and for his patience.
I am very blessed and thankful to have him as my mentor. I would like to thank also, ma'am Daisy @purpledaisy57 for the guidance and being supportive.
Thanks and more power to Steemit Diversify Team!
---
Our mentor @surpassinggoogle has been very supportive of our group (STEEMITDIVERSIFY) and other groups too. Please support him as a witness by voting him at https://steemit.com/~witnesses and type in "steemgigs" at the first search box.
If you want to give him witness voting decisions on your behalf, visit https://steemit.com/~witnesses again and type in "surpassinggoogle" in the second box as a proxy.
Thank you very much.
I am grateful for that and for everyone who has helped me and my friends.
"Have a great and blessed day everyone!"