ULOG: When a biscuit company unconsciously promotes steemit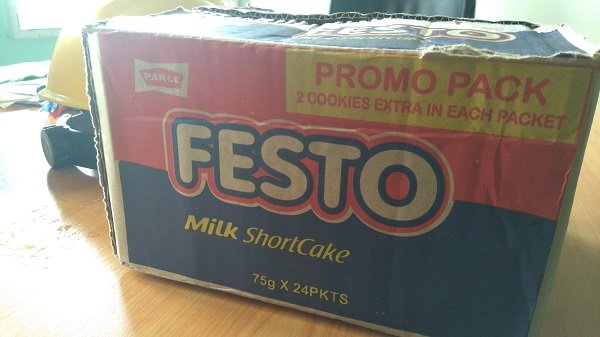 Carton of the biscuit
---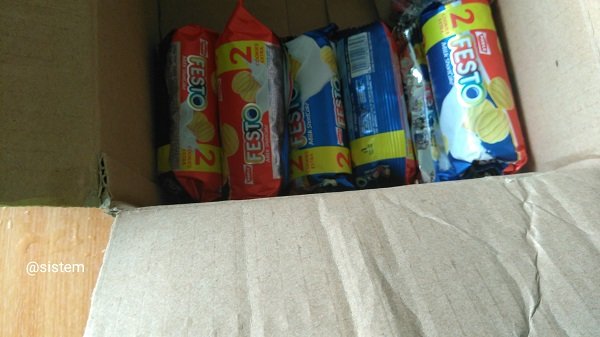 Owk, I saw something that really got me smiling today. You wonder what it is? Well it's a biscuit company in Nigeria that promotes steemit without knowing it. This might sound a bit lame but I think it means something if you look at it in the flip side.
Today, I will be reviewing this biscuit and telling you everything I think you need to know about it before I show you what I mean when I say the company unconsciously promotes steemit.
The name of this biscuit is….Drums rolling
FESTO Milk Shortcake…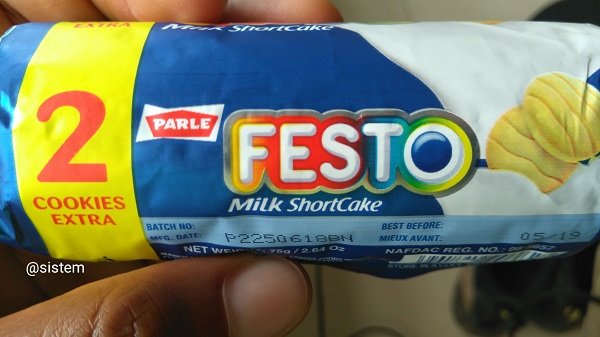 At this point, I know this biscuit rings a bell in the ears of most Nigerians as it has become a biscuit many eat when they feel like taking something milky and sweet at quite an affordable cost.
the biscuit is manufactured in Nigerian at Paradee Foods Nigeria LTD which is located at Lynson Chemical Avenue, Off Km 38, Lagos-Abeokuta Express way, Sango-Ota, Ogun State. This very company also has another branch where this biscuit is being manufactured and it is located at Tomoti Estate, Off Idi-Roko Road, Ota, Ogun State.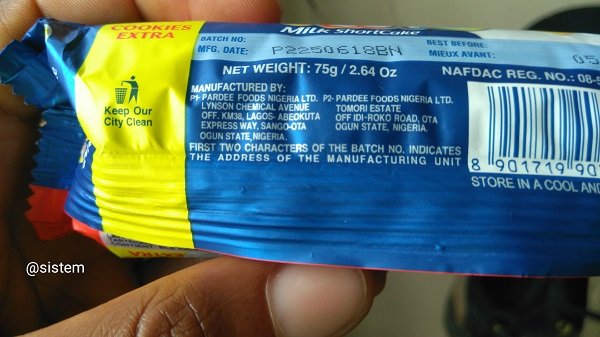 Paradee Foods is a very big company and is well known in Nigeria for the manufacture of biscuits as described in their official website but unfortunately, I do not have an idea of any other brand of biscuit they manufacture at the moment except
Festo
. The company is only 9 years and 4 months old.
The biscuit weighs about 75g and originally contained about 15 pieces of biscuits before the promo that made them add 2 extra pieces of biscuits to make it 17 pieces. If you have tasted Short Bread Cookie before, then you might have an insight on the taste of this biscuit but for those who don't even know what a short bread biscuit is, the biscuit tastes a little like cake and a little like and ordinary cookie. You having some imaginations already? Well yea you should. It' really tasty.
With respect to the nutritional values of Festo. It is said that the biscuit has an energy capacity of 493Kcal per 100g of serving, contains 21g of fat per 100g of serving, 7g of Protein per 100g of serving and 69g of Carbohydrate per 100g of serving. With these, one could easily say that you get almost the balanced diet when you take a bite if the biscuit.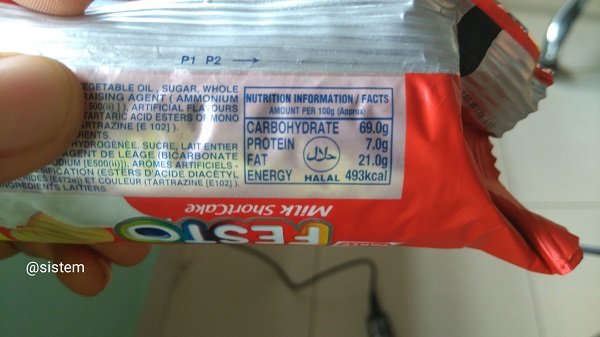 The ingredients used in the production or manufacture of this biscuit are
wheat flour, hydrogenated vegetable oil, sugar, whole milk powder, starch, liquid glucose, raising agent, artificial flavours (milk and vanilla), salt, emulsifier and colour.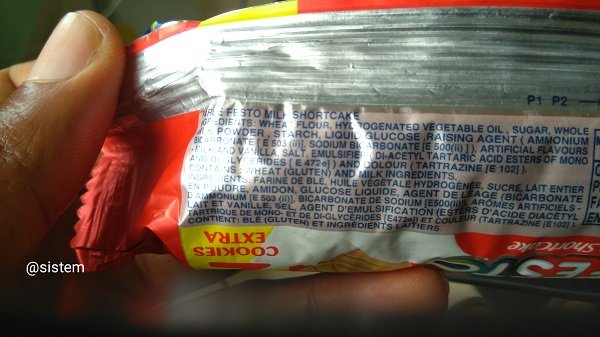 If you observe closely, you would notice the number of times milk was mentioned in the ingredients, this goes to tell you that the biscuit has so much milk in it that would make it seem like you are munching on short bread when you munch on one piece of festo biscuit. The glucose powder provides the energy needed per serving in the biscuit.
From the pictures, you would notice that the biscuit has a very nice and attractive wrap which makes it the choice of many among other assorted biscuits. It is obvious this company know what they are doing. #smiles
NOW MY STORY…
I got hungry on my construction site and decided to go look for something to eat. I went to the site canteen but realised I was already late as the food prepared for the day was finished. I felt sad because I was really hungry and blamed myself for not coming on time to eat but I decided to swallow the regret and look for an alternative. Having biscuit crossed my mind and so I decided to have one with a chilled bottle of coca-cola.
Just like I said earlier, the festo biscuit caught my attention because of its very attractive colour and since I hadn't eaten it before, I decided to try it out. After having the first few bites, the biscuit was too sweet to be true and with other people who like to scrutinize the content of anything the feed on that tastes so good, I decided to look at the biscuit critically and that was when I discovered the steemit logo used as a design behind the biscuit.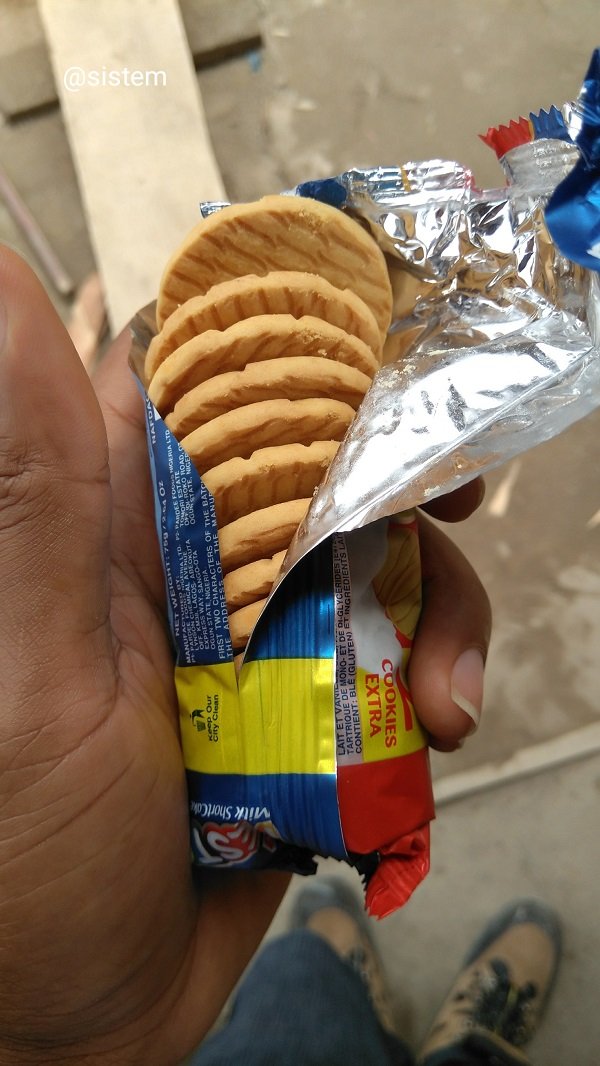 I felt quite fascinated seeing this that I had to call my friends on site to come take a look. I guess that excitement is still there which prompted me to make this post.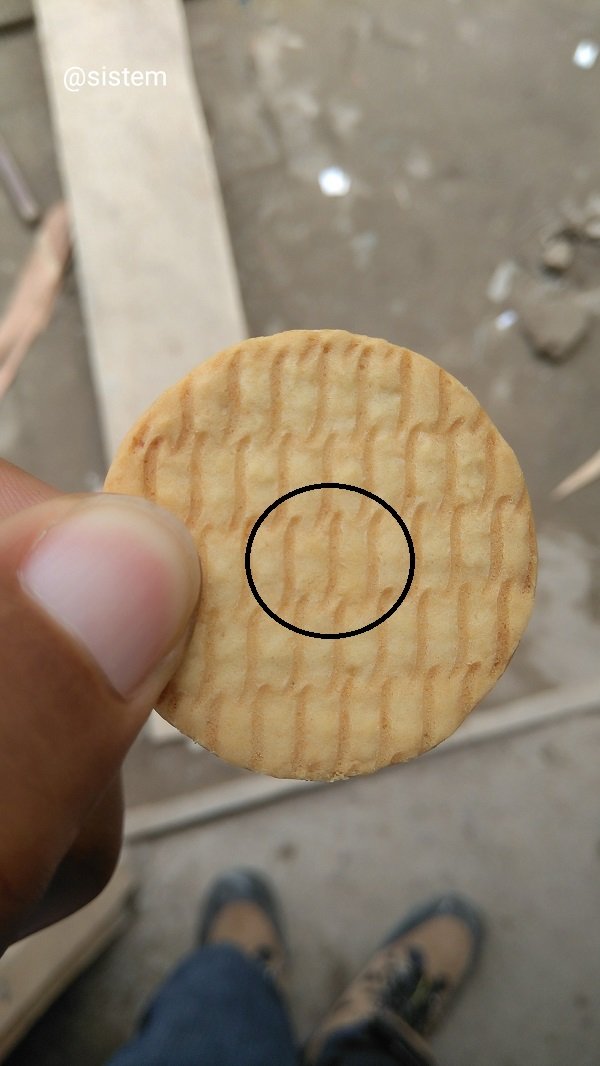 Image showing the biscuit with the steemit logo
Well, I hope you found this interesting and when next you wana have a cool biscuit to mucnh on, you might wana to try out
FESTO MILK SHORTCAKE
Thanks you…