#ulog (Life @ 006): My Clingy Puppy
Good Afternoon Steemians and Uloggers!
So sad that I caught fever yesterday so the result is that I am currently absent from my internship. I woke up this morning at 8 o'clock because my puppy got hungry and he bite me like saying "Hey wake up! I am hungry!" 😂
I just felt so heavy headed and I really am not feeling well so I decided to go to sleep. Yet, my puppy loves sleeping next to me. Since I am sneezing, I am worried that his fur would make it worse but I don't want to lock him outside my room. So, I chose to sleep on the sofa and look at him, he fell asleep underneath. 😍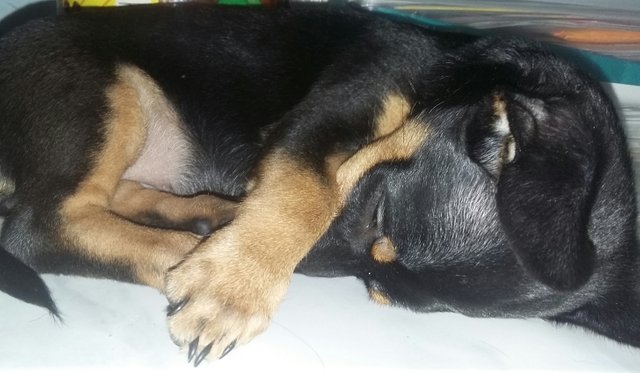 ---
He's my very first pet so it amazes me that he also likes the fact of being loved. I thought that he's feeling cold but guess what? He just love sleeping that way.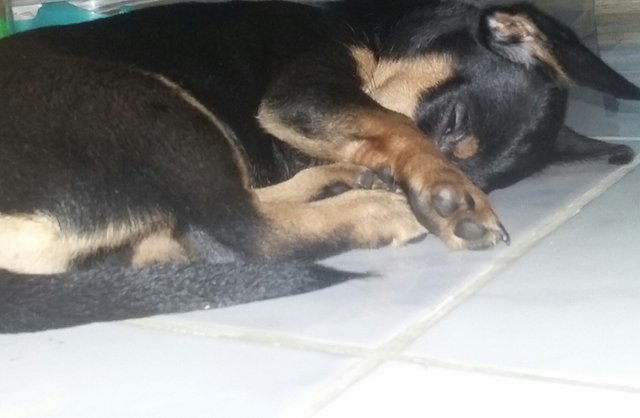 ---
Sissy, you have a very long way to know him 😂. How about you? Have you ever have a pet? What's your very feeling about the first-ever pet you took care of?