#ulog (Tutorial @ 005): HowTo Change The Barograph Chart 📈
Good News! Typhoon Gardo already egressed the Philippine Area of Responsibility today.
---
Good morning Steemians! It rained cats and dogs yesterday and got soaked in the rain. I even almost got sick but thanks God I am able to be present at work today. I suppose to post this yesterday but I was too busy and the weather is not too good – there thunders and lightning and to be safe, I waited till the weather got better so I turned off my phone and suspended my post.
---
I was tasked to change the barograph chart so I wanted to share to you how to change the chart and the reasons why.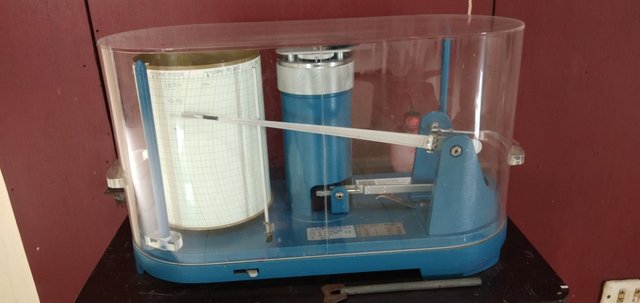 ---
Why should the barograph chart must be changed?
This barograph is used to record the barometric pressure. Since the recording is continuous, we need to replenish it every once in a week.
---
How to change the barograph chart?
STEP 1 : Take out the chart that is attach to the barograph drum then prepare new chart.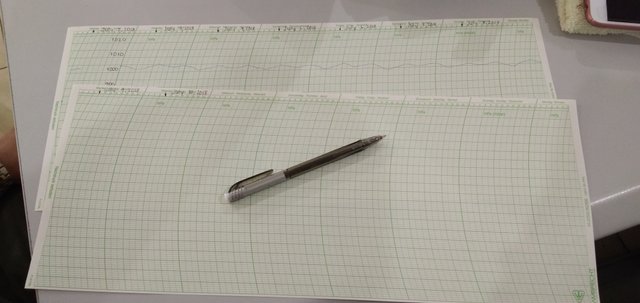 STEP 2 : Write dates on the upper part of the chart to know the particular pressure on each day.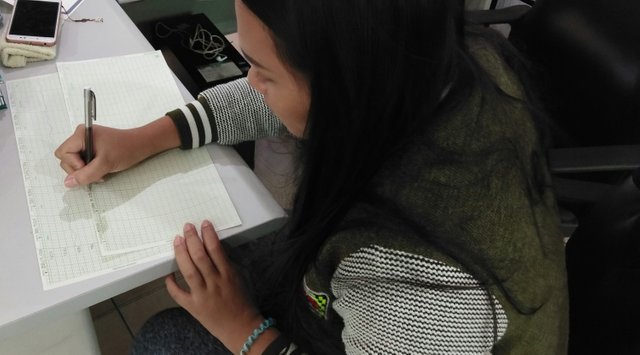 The picture below is the barometer that we use. The drum is that yellowish or golden like cylinder and that thing placed above it is the chart clip. Remember to always be careful not to touch the arm and the pen of the barometer.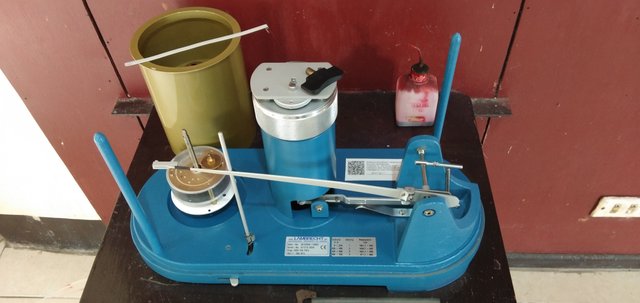 The picture below is the ink used in this barometer.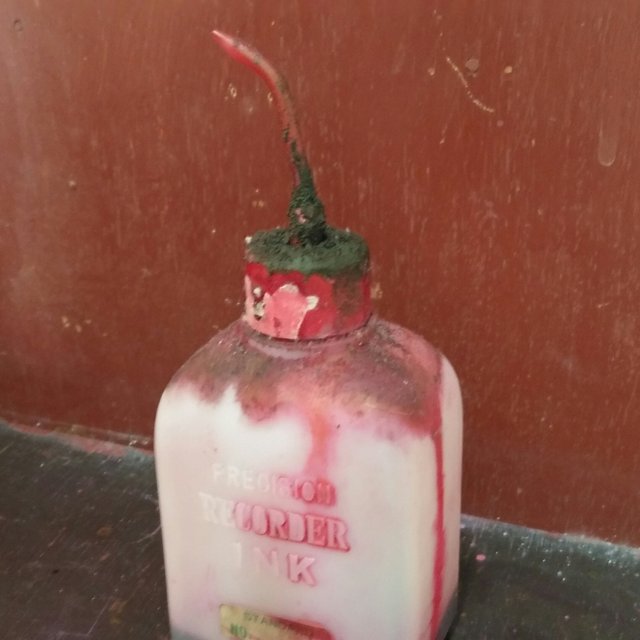 STEP 3 : Now, encircle the new chart around the barograph drum. Make sure to keep it tightly wind.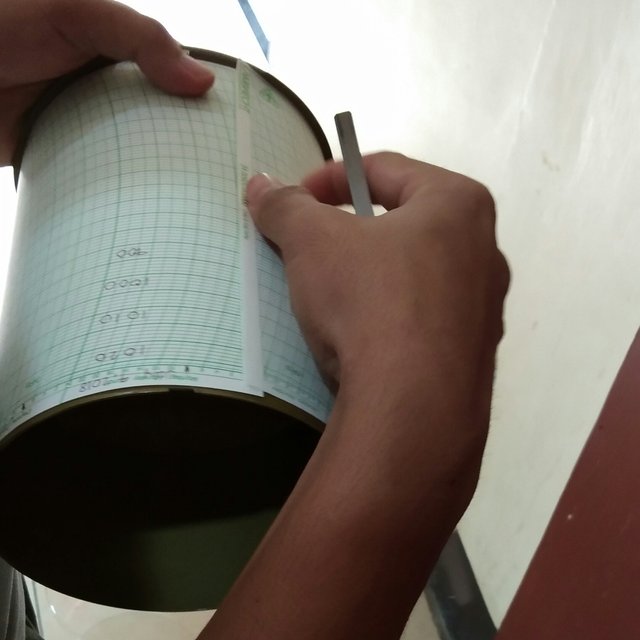 STEP 4 : Then place the chart clip on its proper place.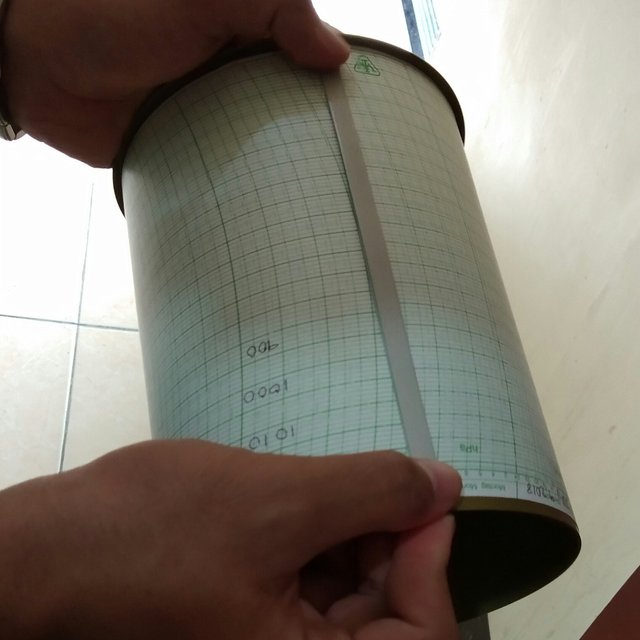 STEP 5 : Carefully return the drum on its apposite place without knocking down the arm and pen of the barograph.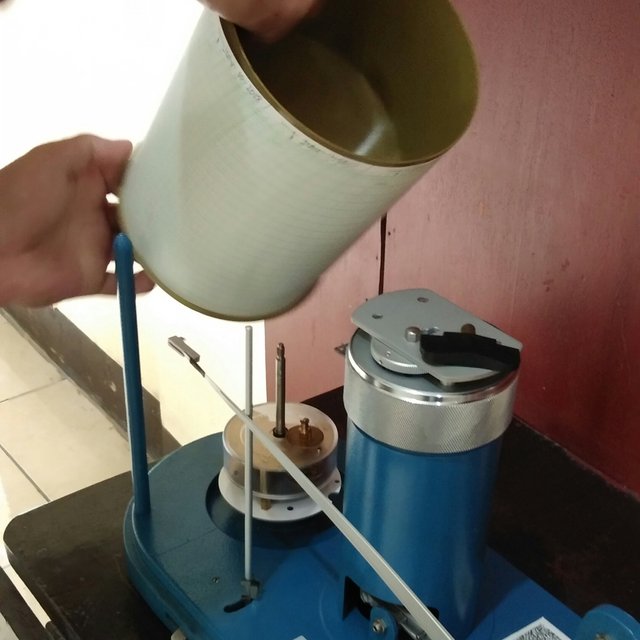 STEP 6 : Turn the barograph clock key, located at the centre of the drum, at clockwise motion to lock it and make the barograph record the pressure.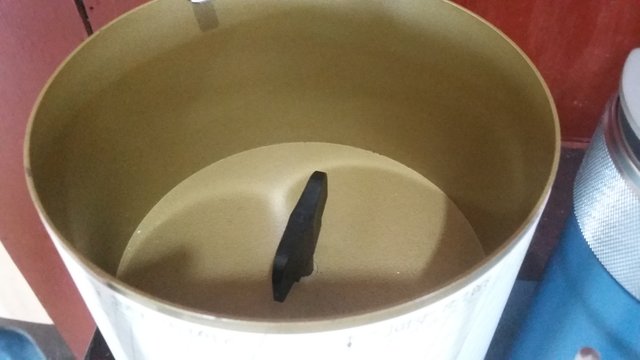 ---
Don't forget to return the case of the barograph to keep the instrument safe.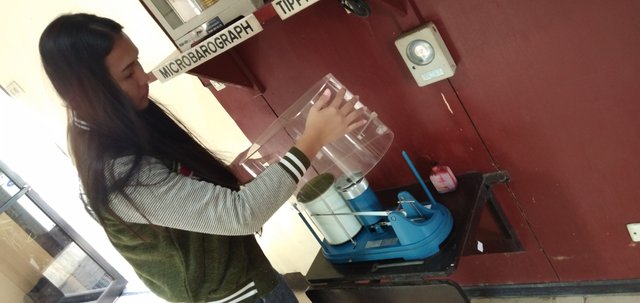 And that's how you change a barograph chart. Thank you for your time guys.
---
All of the pictures above are photographed by me or photographed by a friend while I am performing something.
---
this is @sissyjill at your service