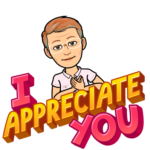 This past weekend a group, mostly from
@thealliance
, got together for a meetup in Atlanta. I heard they talked
@sircork
into giving up the tree he was hugging in Tennessee and coming to Atlanta. Rumour is that he didn't find a tree of comparable value in
@atlanta
so he brought along recording equipment to do some pro level recording of
@katrina-ariel
's beautiful voice.
---
Apparently a great time was had by all those assembled. Now, we never ask details about exactly what happened at the meetup... sort of a what happens in Atlanta, stays in Atlanta. I have learned through secret channels about some of the goings on.
---
Seems that Cork sort of missed his tree friend and in an effort to distract himself, he immersed himself in some music. At the same time, the others in attendance were doing some talking about my upcoming birthday. Yes, on September 1st I'll be turning the ripe old age of sixty.
---
Cork also discovered he'd missed the party for my two year Steemiversary. So, with steemiversary and birthday both in mind, the group came together to create this video which has been delivered to me through secret channels.
That was beautiful everyone. Thank you to @enginewitty, @sircork, @katrina-ariel, @ameliabartlett, @hobotang, @michaeldavid and @crescendoofpeace ... I really appreciate it.
In keeping with my sense of community and sharing, this liquid payout of this post will be shared between Your Are Hope and TARC.
This is my 400th post on the STEEM blockchain... don't you love those round numbers?











If you like this, please follow me and upvote the post.
If you'd like to see the other days I've posted, just visit my profile
Once again thank you for this delightful surprise and early gift.

---
Posted from my blog with SteemPress : http://idesofmay.com/2018/08/22/ulog-breaking-news-from-the-atlanta-meetup-early-birthday-gift-for-shadowspub/
---