ulog# 11: "My healthy detox drink"
Hello goodmorning everyone!
welcome to my 11th ulogs
Hope all of you having a nice day..
Todays ulog im going to share with you how to make my healthy detox drink.I always make this detox whenever i experience bloatedness and constipation and detoxing really did helps me.
Ofcourse,if you are detoxing your body you have avoid unhealthy food like oily food,junkfood,processed food instead of eating pork ,eat more fish it can help you losing your weight and unwanted bellyfats faster💪.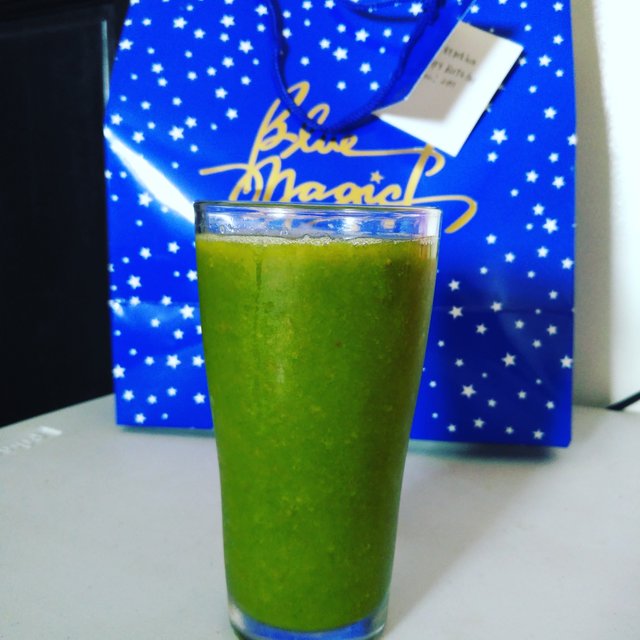 Let's get started....
Ingredients:
1 banana
1 apple
2 cups spinach
1 or 2 thins pineapple juice
1 cup water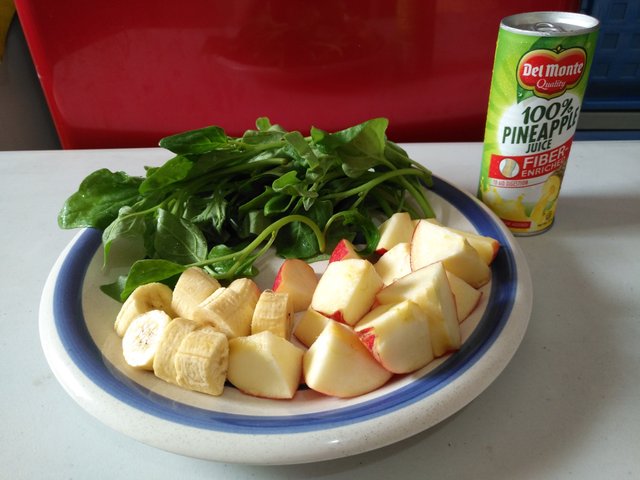 I used a standard blender for my recipe brand black and decker .Because that's the only blender we have at home 😂.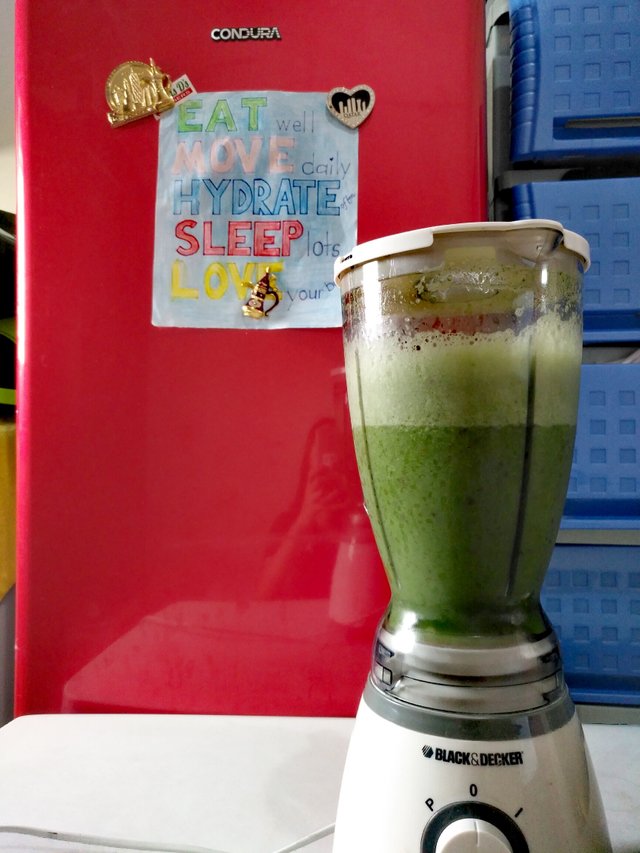 Tadaa....
My models for today 😂...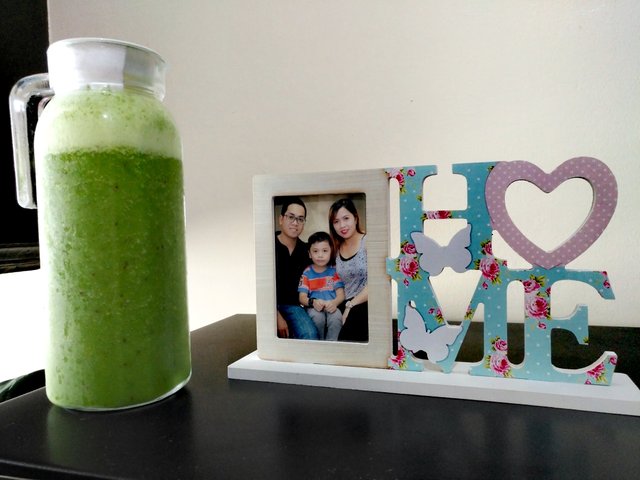 "A healthy fit mom, is a better and happier Mom"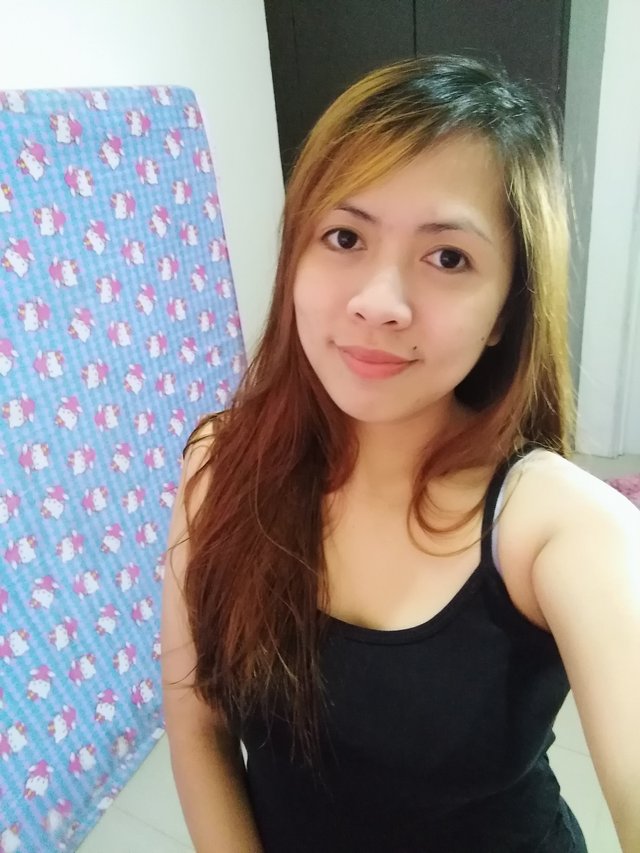 So here you go !! Thank you so much for reading and supporting my blog.I hope you enjoyed it as much as I did and was able to learn something from this article.

Please casting your witness vote for @surpassinggoggle, @steemgigs, @bayanihan, @cloh76.witness, @arcange, @ausbitbank, @teamsteem, @blocktrades, @ocd . Who has been adding an invaluable contribution to the steemit community!!!
Join the @steemgigs Community on discord: https://discord.gg/CGuPyyT
"Keep rock,Keep steeming"