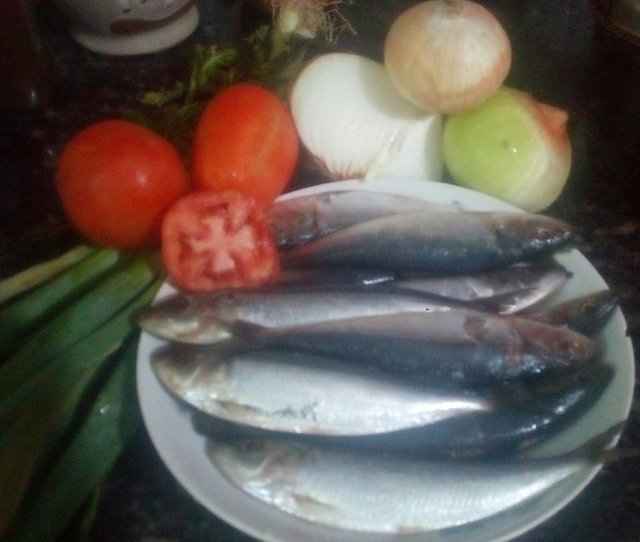 In
You want a menu of the sea simple, delicious, low calorie and healthy, to taste something different and easy to make.
Sardines with baked vegetables
Ingredients:
Fresh sardines
Berengenas
Zucchini
Tomato
Cucumber
Garlic sauce
Salt to taste
Preparation:
Season the sardines with salt and garlic sauce to taste, cut the aubergines in half without removing the skin, peel the courgettes and cut them into slices, in a mold arrange a layer of aubergines placing them with the skin facing down, so that when cooking do not stick or break the other ingredients of the preparation, on top of the aubergines the courgette slices are placed and finally the sardines are placed and taken to the preheated oven and let them cook on one side and then when they are golden brown they turn to to brown on the other side, when this happens, the vegetables and sardines will be completely cooked and ready to serve to taste.
In this case the servi with sliced ​​tomatoes and cucumbers, to accompany sardines with baked eggplant and zucchini.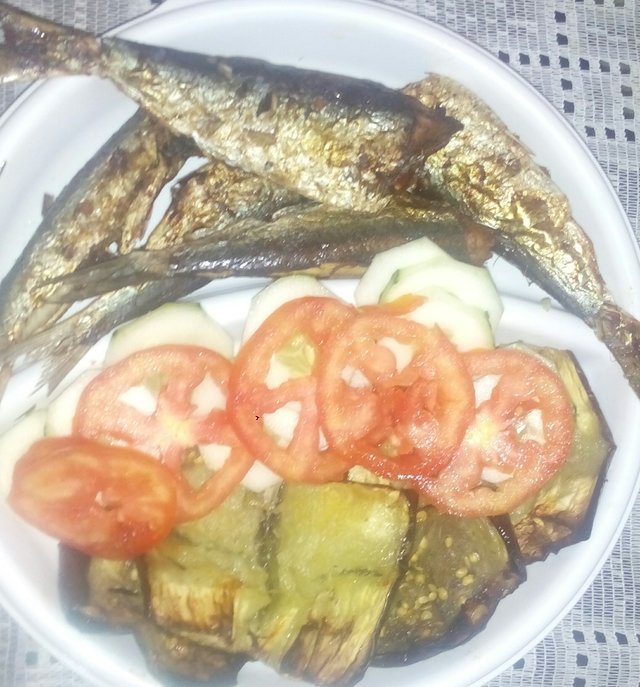 This preparation is very delicious and is low in calories, oil is not used, but the sardines are as if they had gone through oil, only that they are cooked with their natural fat, which makes them an excellent dish to vary the menu diet of lean meats white or red grilled, steamed or boiled.
~ I hope you like this simple recipe, I have other delicious ways to prepare this marine epecie; Do not hesitate to leave your questions or comments, until the next publication.~