Last July 3, it was my birthday, I was quite nostalgic for not being close to my family, so I do not play otherwise, I prepare my very intimate and happy birthday myself with my husband and my little daughter.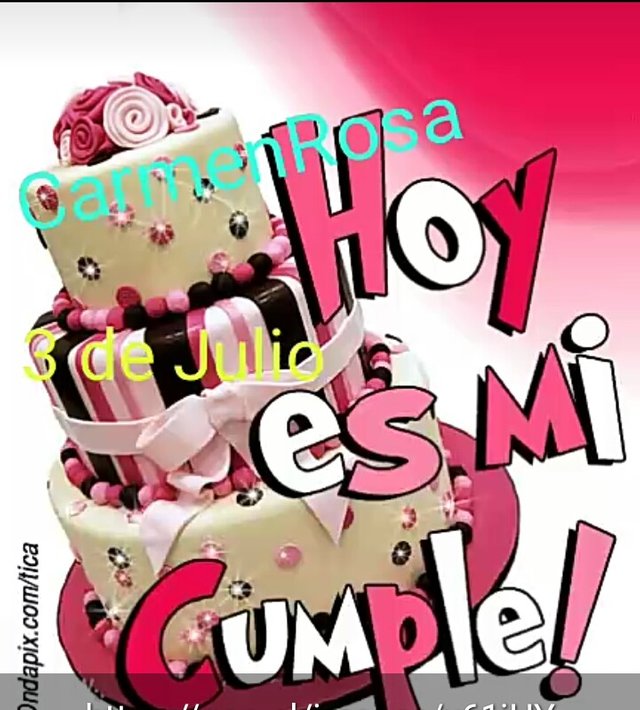 It was a busy day, but between coming and going, going out again and entering, after covering several activities thanks to God and my husband's support; as part of our day to day with the girl, plus the setbacks in the city; I decided that the routine in this concrete jungle, I would not leave without passing my Happy Birthday.
My day started by taking my little girl to school, and then entering the odyssey of crossing to the other end of the city, to fulfill my routine weight loss control plan, after attending my assisted treatment, advise me for the food plan of the day, because as I thought eating cake in my birthday I wanted to know if the one I thought I would be in agreement without exceeding a lot, so as not to delay the advances that I already have with my treatment. to my surprise only one ingredient is not allowed, but for the day to day, so I could include it for or without remorse.
At the same time this happened it was time to go for the girl and since I was still from pole to pole, my husband interrupted his schedule to go looking for the girl and then we would be at home.
Then I got home to wait for my husband and the girl, to take her to Natacion, to prepare this delicious, nutritious and special lunch.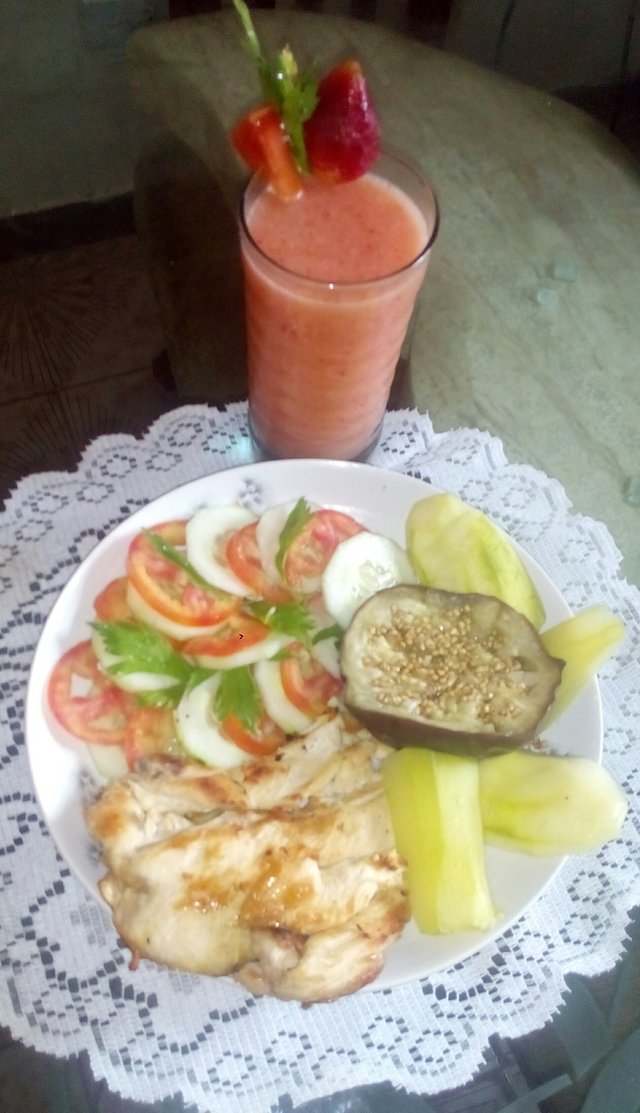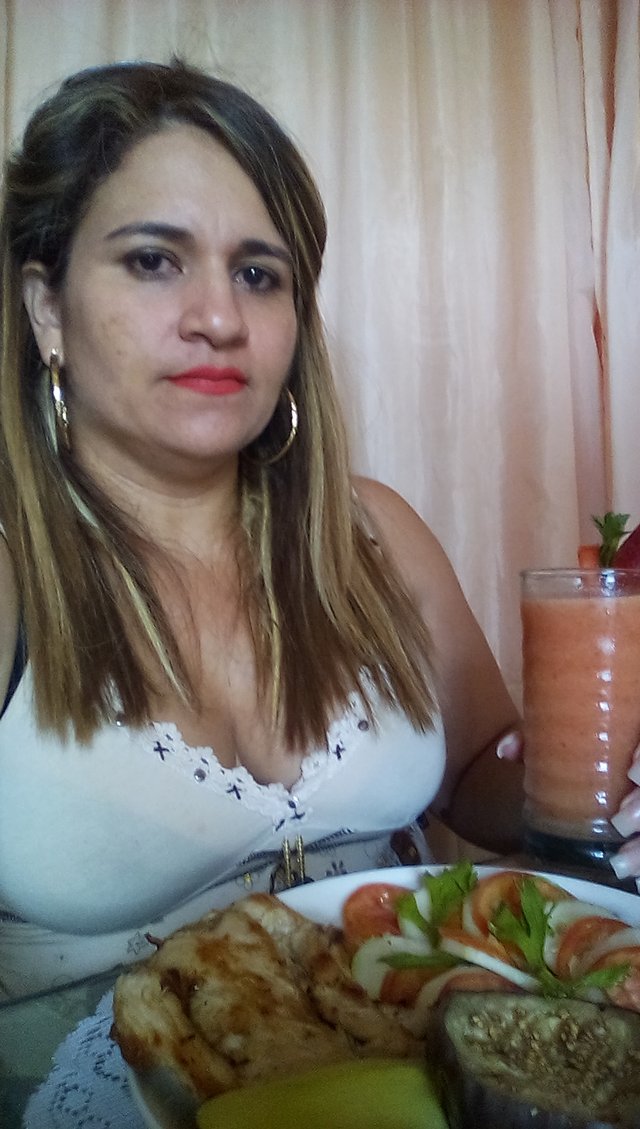 Now I have to delight myself with the advances of my girl in swimming, I am very happy and proud, look ;-)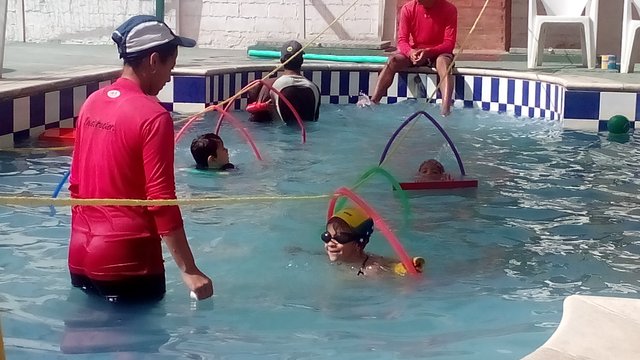 Well now unemployed from the routines in the street, I started some relaxation at home, they gave me the gift again and when I say it was another delivery of the same gift it was, because the excited girl gave it to me the night before, her father told her gave to keep it and give it a surprise at 12am, but she excited me the day before and even opened it told me it was. Well, not only was she excited to give me the gift, she also wanted us to premiere it in her. Look ;-)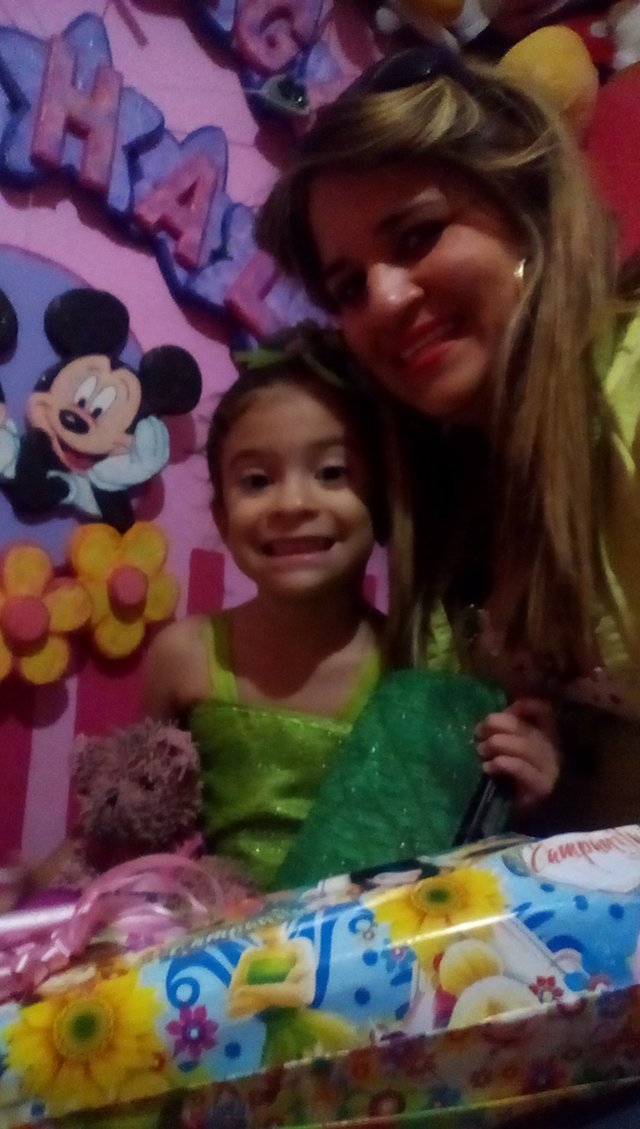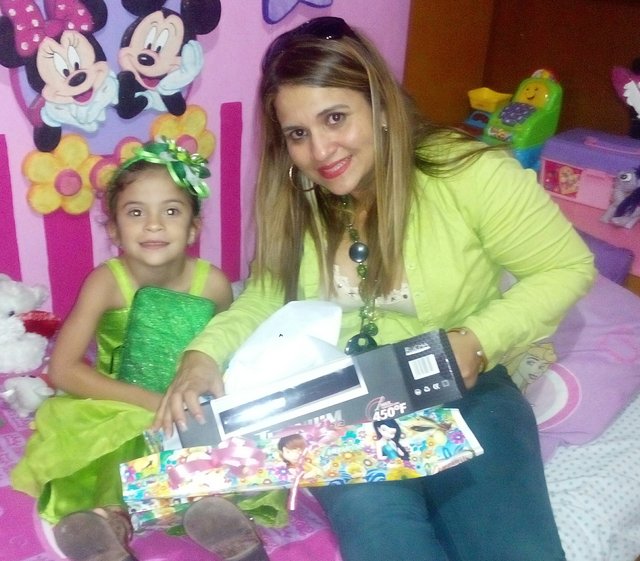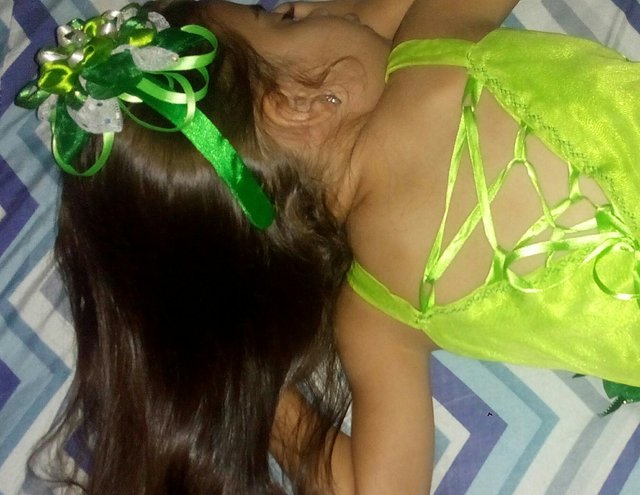 After releasing the gift to rest, everyone fell asleep, while I took advantage of relaxing and resting, we were supposed to go to a bakery to sing my birthday while we ate cake, but I thought about it while they slept, how delicious and full of sugar, fat and many calories are those beautiful cakes and nothing then, I get up and prepare a marquise beautiful, rich, full and low in calories, look at the step by step and the final result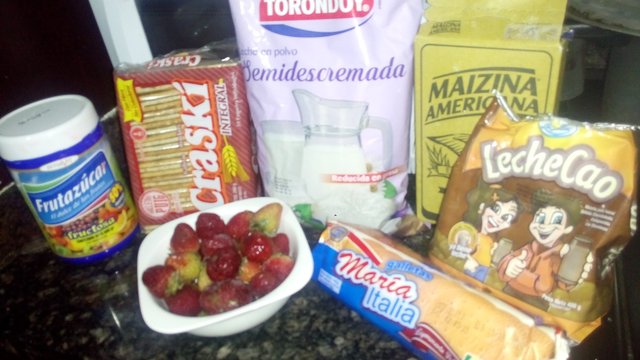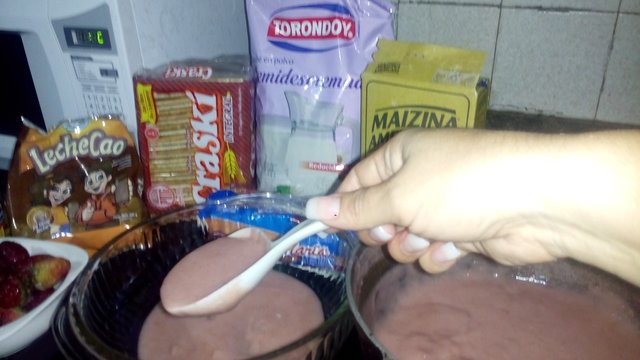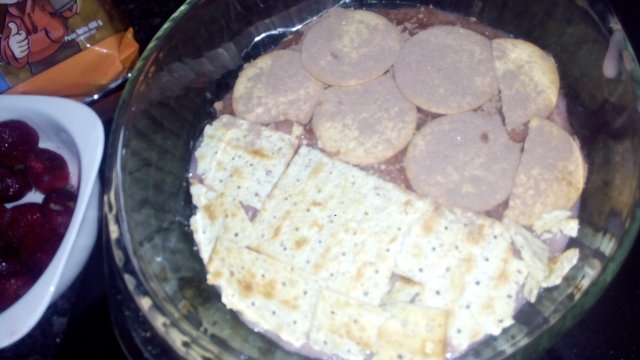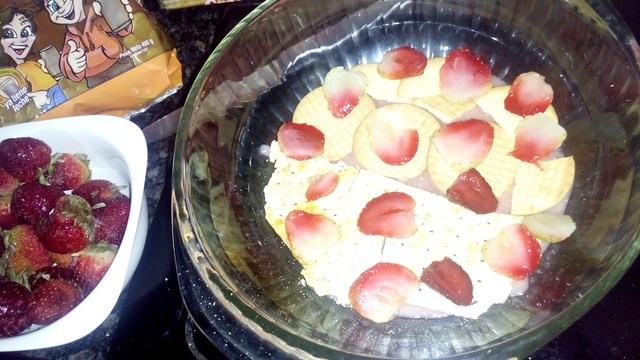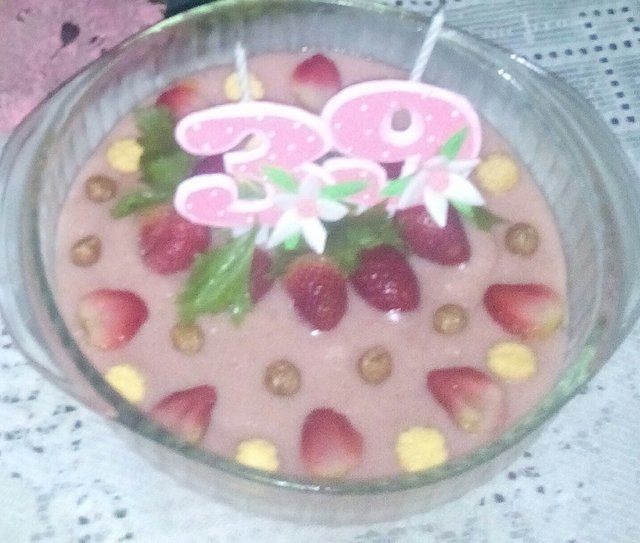 Well, it's time for dinner to sing birthday and eat cake.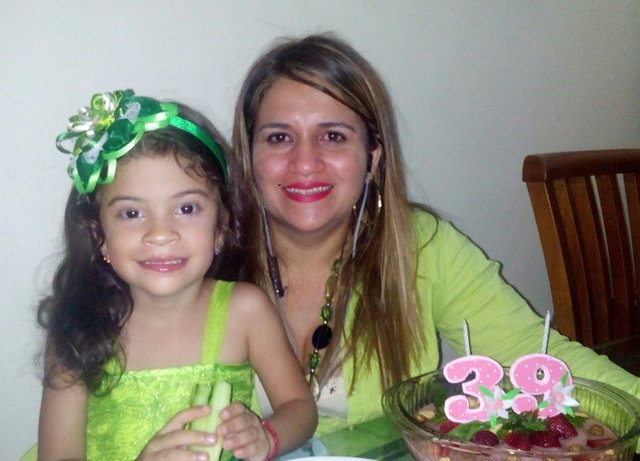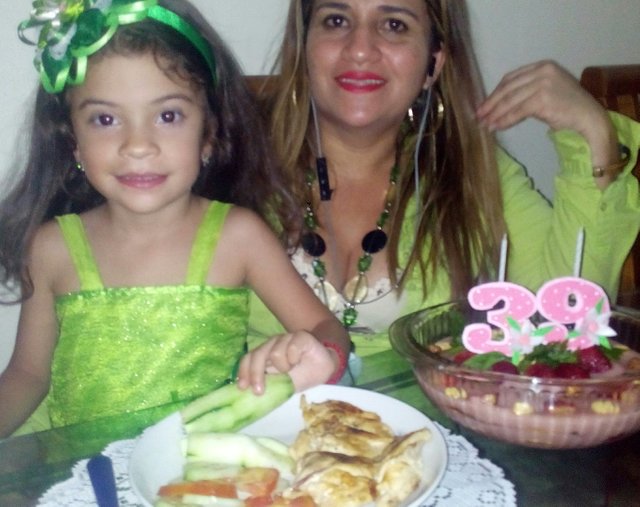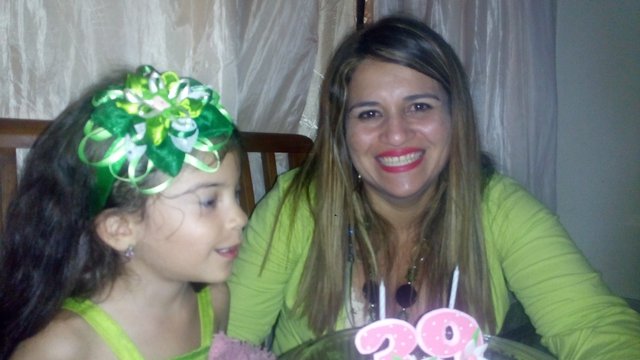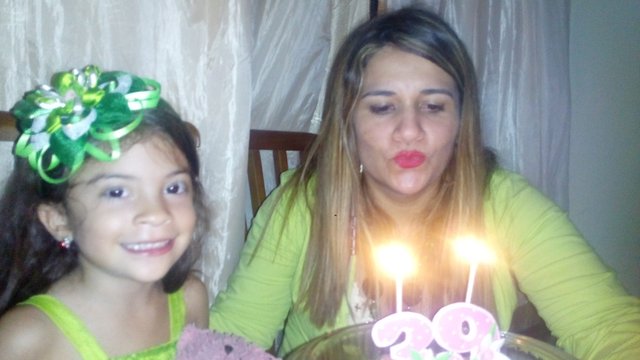 Some other gifts of this day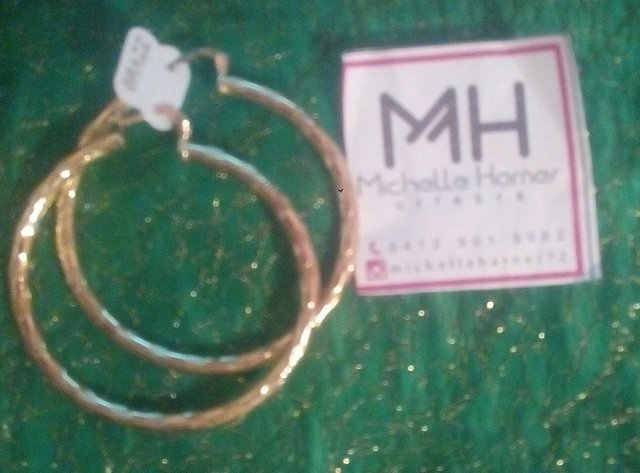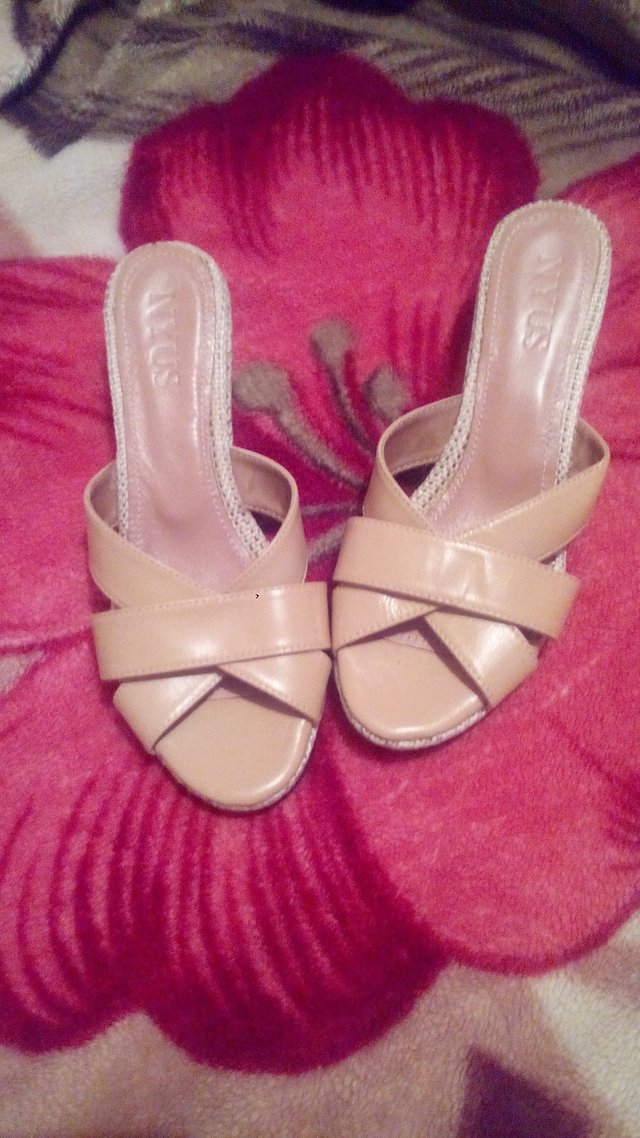 The most special gift was this, some green pineapple cakes, made by my baby, place them on top of the gift that her father bought, which she sent to wrap with the paper of the fairy bell. After all this, if to sleep ....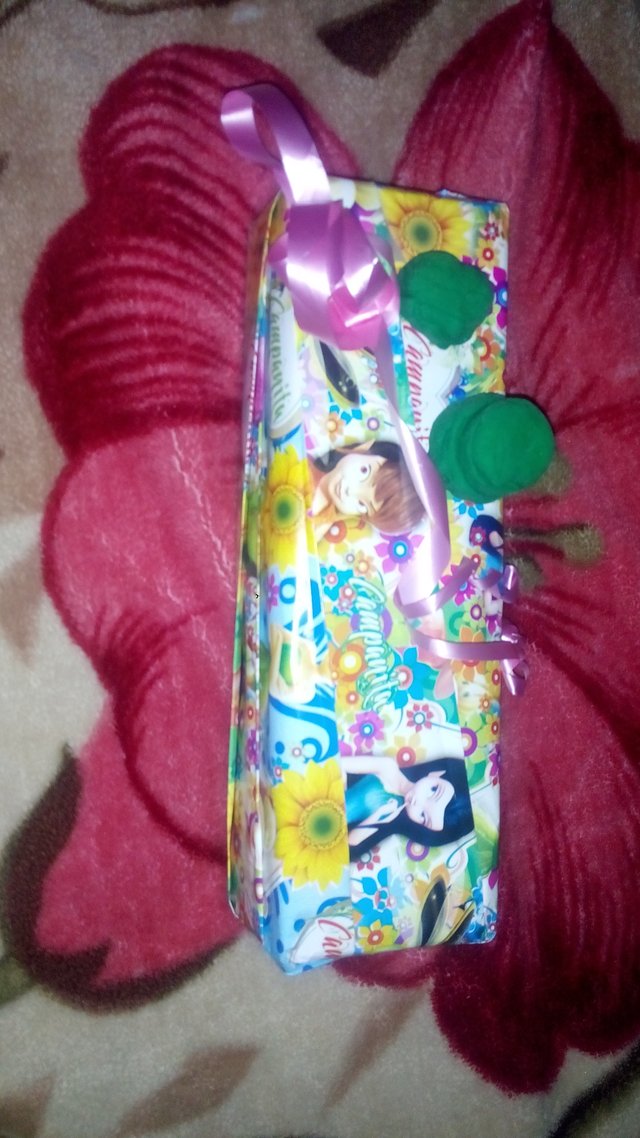 Dios