Celebration of My Little Pony for your Princess without affecting your budget.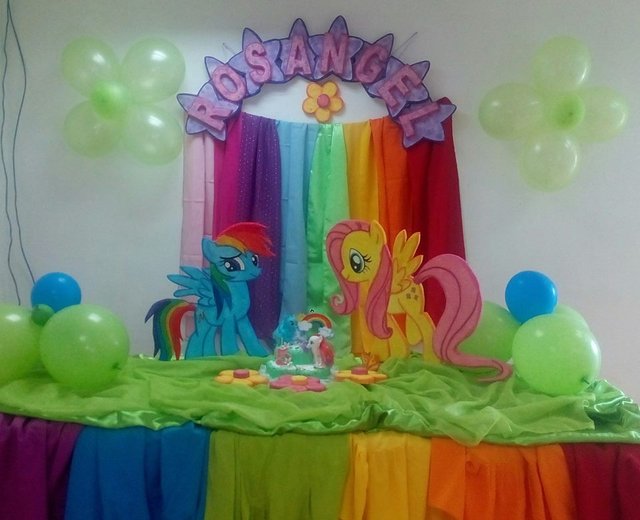 Good Day, Friends I had previously told you that my daughter was 5 years old and she was very excited about a celebration of ponies, she told them that the challenge was to make her dream come true; since he was looking forward to his birthday with great enthusiasm, inspired by the magic of the ponies and he asked me many things for that day and I only had to weigh his cake; but she knows that her mother is an artisan and she manages to make the character they ask for a reality, just by having an image of her; but the current reality of my country limits many parents to make large disbursements of money, for this kind of occasions and therefore the current market only has in its majority is existence of material of parties of the characters that have some time already fashionable in the market, so in just 2 days I had to organize a small meeting, to which I called, *****"Picado the cake elegant, with a look of great celebration and with low budget, in the current Venezuela"* ****
Now, here we are going to give you step by step how to achieve, make this dream come true with very few expenses.
First the following materials are needed: Anime or cardboard, colored paints, cutter and tall sticks to fix to a base and keep them standing.
The material must meet the minimum conditions to carry out your project, it does not matter if it is new or it is material of profit or recycling.
.- Lamina de anime: Of the quality that is accessible to you or can also be replaced by some cardboard that you can recycle.
.- Paintings of the colors of the character to elaborate.
.- Cutter to cut the figures: If it is a strong scissors cardboard and if it is anime with an exact sharp blade will suffice.
This type of project has several phases, I explain the step by step, while I am showing you:
Elaboration**: (Hands on work)
Plotting or development of the pattern by hand or with the help of technology
I did it by printing my patterns, because I wanted them to be exact to the original and I do not get them by hand.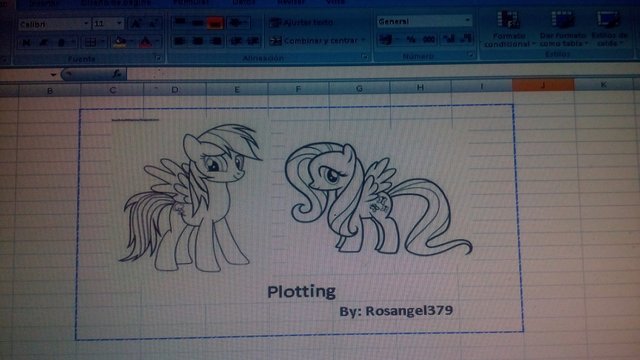 Tracing and Trimming Patterns:
In this phase is cut out of the paper where we have the pattern, to be able to transfer to the base material where we will take the piece of our character, in cardboard with just cut the piece with a good scissors will suffice and if it is in anime, give free rein to the use of the exact and give depth to some cuts.
Rainbow Dash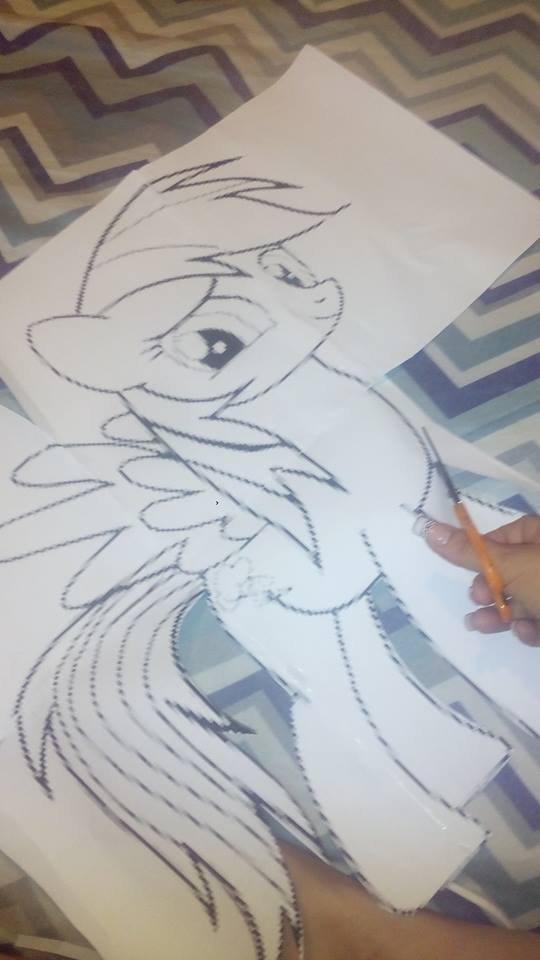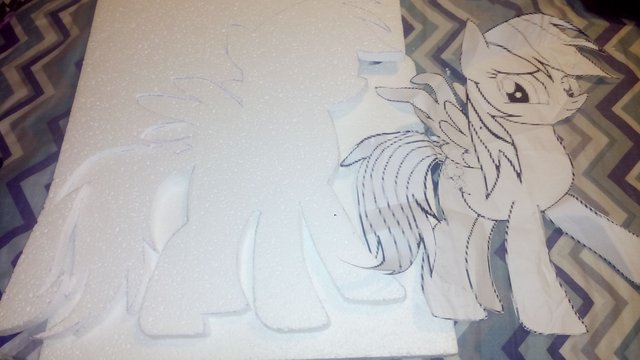 Flutter Shy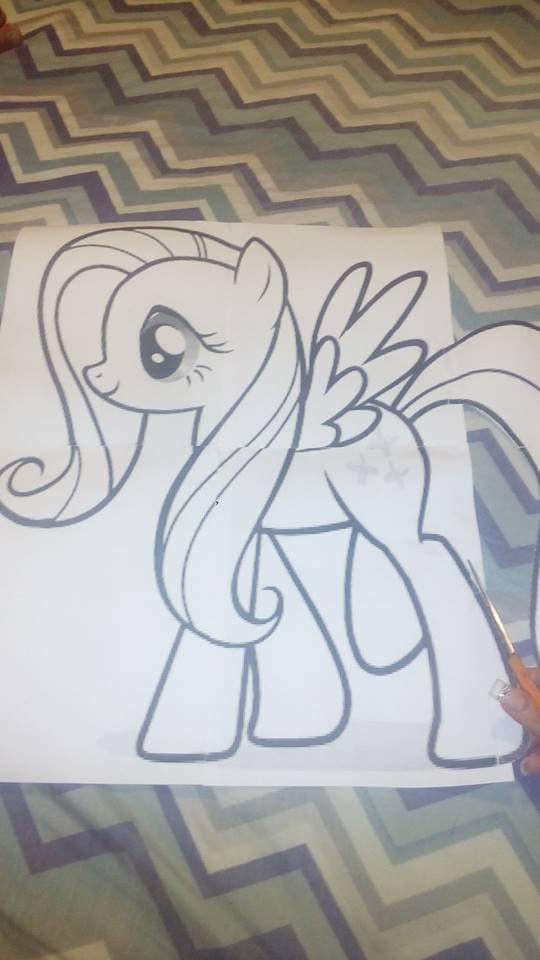 Rainbow Dash and Flutter Shy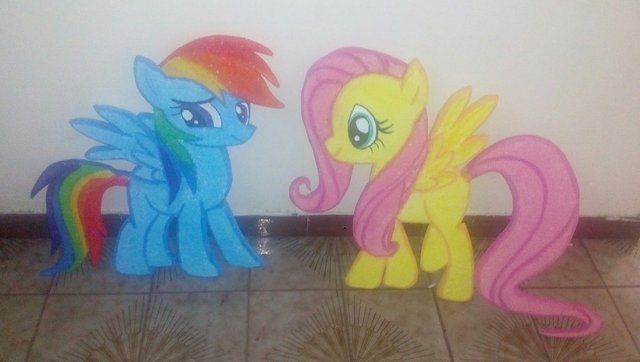 ** P.D. **: In my case I use anime, because in this material with different manual cutting and painting techniques, I can make the characters in a more delicate way and with reliefs in 3D and 4D.
** Painting and Arming **:
In this phase you just have to be clear about the details of the character to be made and proceed to paint the piece, exactly like the original and after having painted it, proceed to place it on a base that allows it to stand on the table of the cake or if you simply put it behind the cake and you can use the wall, stick it in place with the most suitable material so that it does not damage the piece or the wall paint ..
Once the piece is finished, make your own cake with what you have in your pantry, decorate it simple and by placing these items you will have the table of your little princess' dreams and she will look as happy as I show you later to my baby.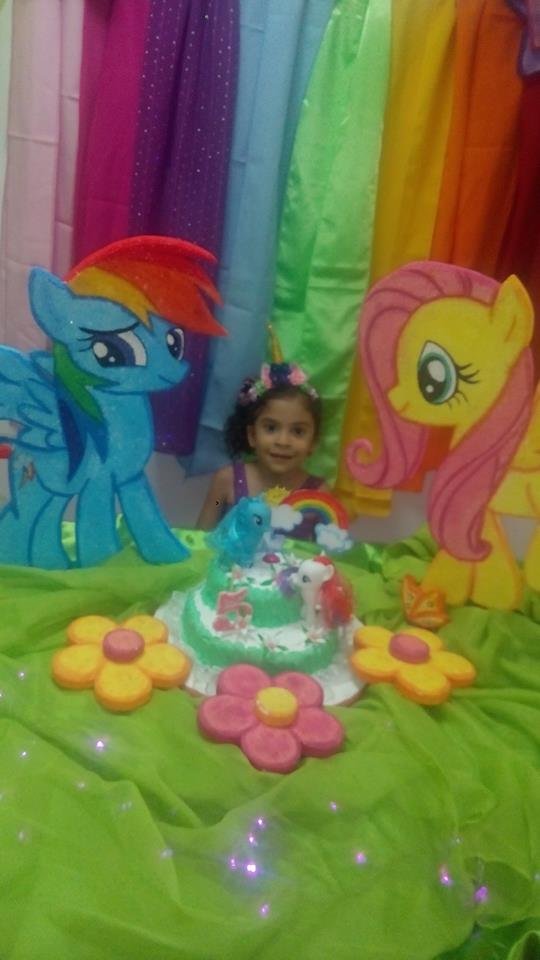 P.S.:
For the assembly of the table use the tablecloth, pieces or cloth you have on hand, I use one that facilitated me the godfather of the girl and a friend, more fabrics that I had out there to make the seams, some creativity and the name of the girl also done in anime that I have had for a long time, who would say that it does not look like a planned party for a long time, if all the details were like that and the dress that she looks, was made by me to receive a year, with wings that his aunt gave him some time ago. #ulog #uloghugot #ulogs.org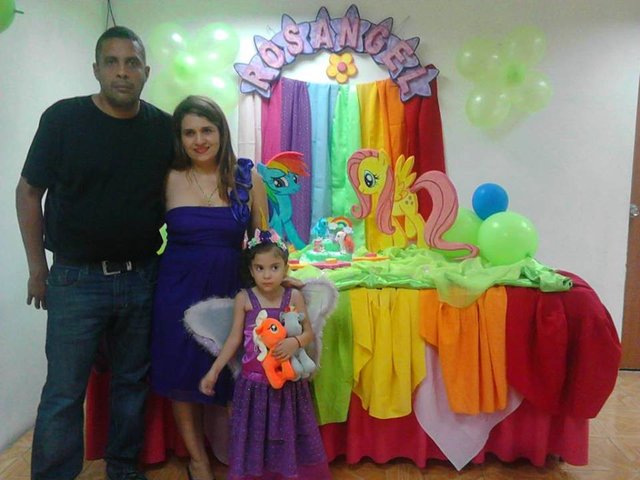 I hope you liked my project and it is useful, until the next publication.