How to look happy, if what you have are yearnings in these difficult times, missing the old days, your land, your people and your old ones.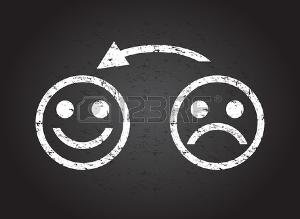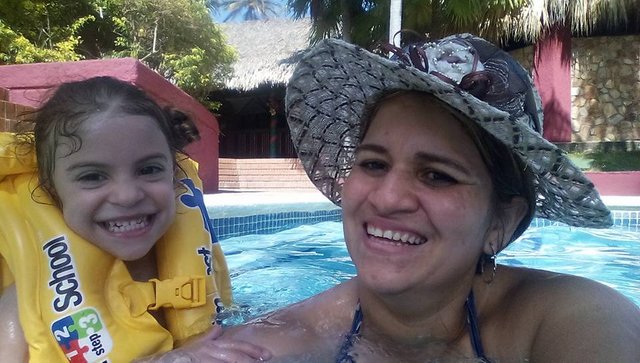 We seem happy the two truths, how not to be, if we were in this place. (But my heart was sad in this day)
Good afternoon Friends, it's already the weekend, many end their days and finally can make plans, while others start to work especially in these days.
Today life is so hectic, especially in my country, that one feels that the weekend has not yet finished when it seems to be ending.
This is how life goes with this daily agitate, if one has a home and a family to attend to, in addition with small children, it implies a greater commitment in the little time that is had to develop all the tasks of the day, what is translated in greater physical and mental exhaustion.
This point leads me to notice the great difference of living in the big city, in a smaller city or in a town.
I am a native of a city in the Sucre state, called Carupano but spend the first years of my life in a small town called Campo Claro where I am proud to say; I am from there.
Image that I edit for a group of my family with the church of our town.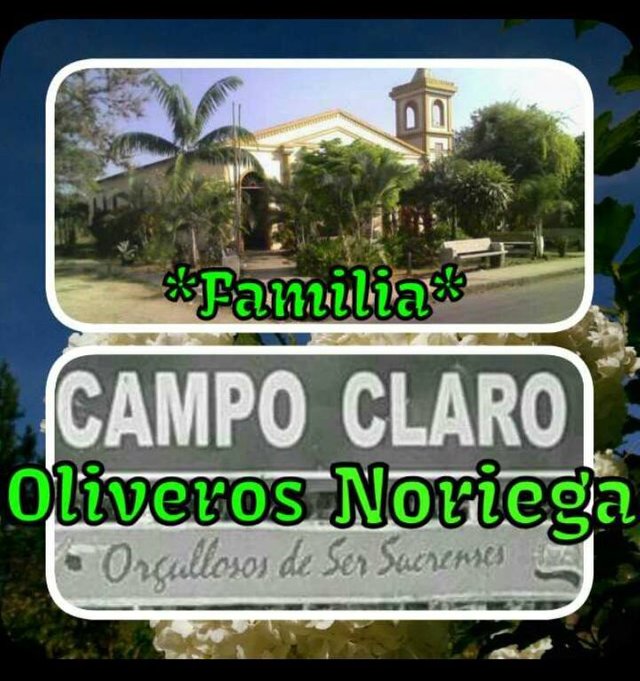 Image taken by some countryman excited because he finally returned to our town.

It is a humble little town where my old people were born and grew up, there in Campo Claro; They are far from us the two alone.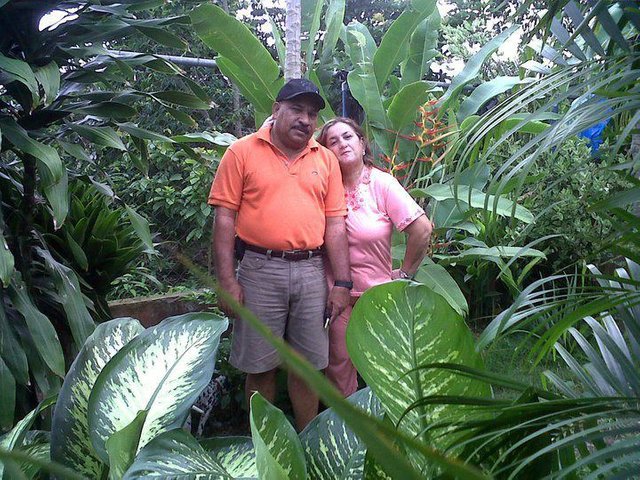 While I am here from a distance, I analyze the changes that my life has had, through time and while I have had to come, further and further away from what I have always loved and loved.
My Mother with us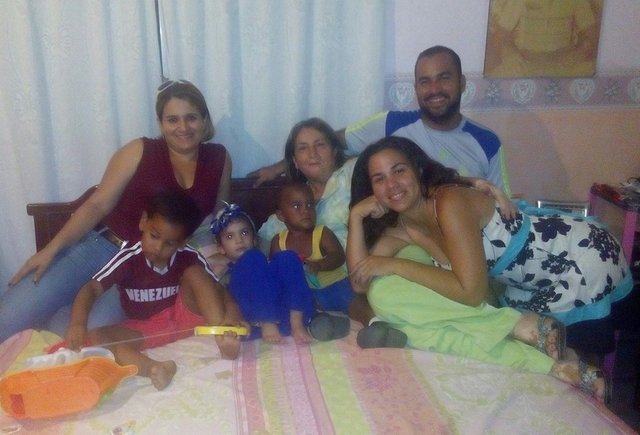 My father enjoying the little ones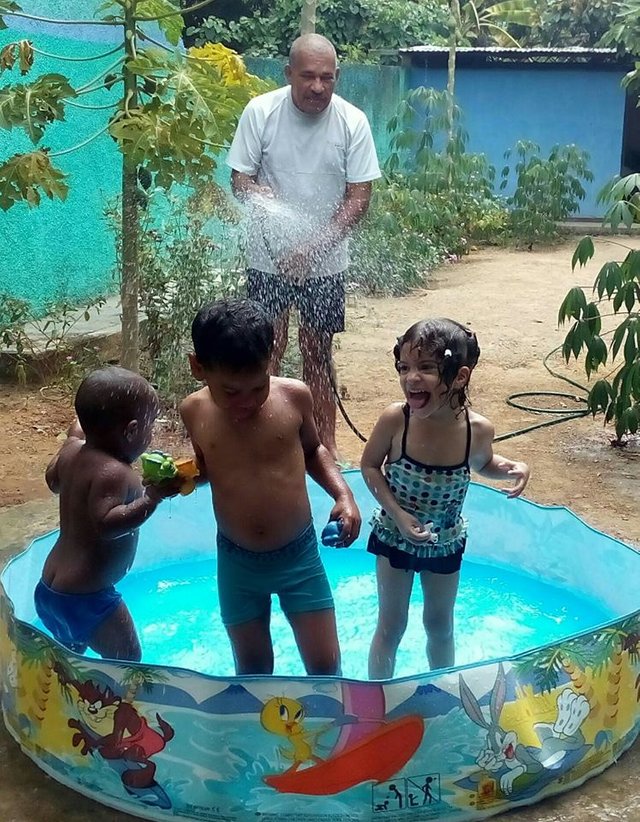 When I was still a teenager, I started from the nest very far away, what a trauma it was to wake up so far from everything I loved, but when I graduated from high school, I had to look for a better future and from then until now, I'm supposed to have it, even more so. At almost 40 I wonder if he has done well ?????
I have lived in several parts of the country and looking back, as it has cost me to get here, presumably on a personal and professional level, but I really am where I should stay until the last days ????? That is the question that runs through my mind these days.
From the outside it seems that I have everything to be fully happy, really thank God in the material because it should not have major problems, but, as everyone knows; human beings are so complex and say that if she is a woman, it is worse, because they say they do not understand us.
I am really a passionate romantic, who feels imprisoned in this concrete jungle, I have my home, my family consisting of my husband and my daughter of almost 5 years, for a long time I went through a hard experience; That made me suffer a lot because I'm a very family person I love being around my family and some good friends, my chronological clock asking me loudly to conduct me professionally and then personally, was for me, a golden rule that order; So once I got my professional degree, my greatest desire was to have my own family and not succeed on the first try.
My family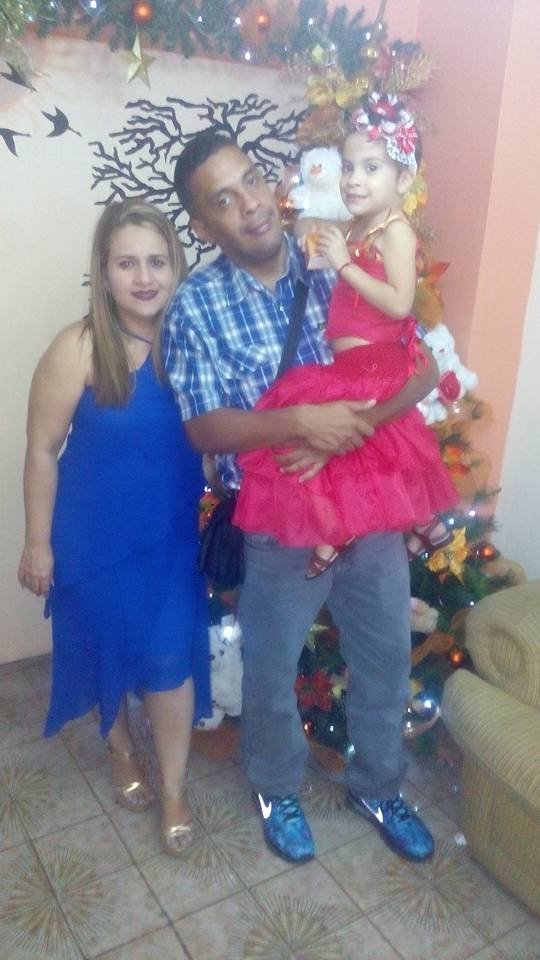 Then a long time later; I met someone in a very unusual way, everything seemed to indicate that he was not my type, because I was not attractive to the eyes, but the way he treated me, was invading my ears and then my heart and with time, He did something stable, serious and lasting, today we have our much desired child, we thought that we would only remain as a wish to fulfill, but God has granted us that little one, almost she and I died in the attempt, but there we are.
I am more and more involved in the rhythm of slavery in this city, without being able to enjoy the rest of my family, simply conforming to being in contact with them from a distance, going 1 or 2 times a year to see them, even if only once a year we can see each other and think here, that with luck the project of my family is worth it, that my husband with the passage of the years corresponds to me from beginning to end and always knows how to value me and that my daughter grows up to our happy side and be a good person.
Anyway, I am here writing these lines for those who have the pleasure of reading them and I would greatly appreciate any constructive comments they may provide. I am really depressed for many reasons, but as it has been difficult for me, I have to face life and simply kneel before the creator, laughing whenever I can and when I want to cry, I just need an intimate place or space where I am unknowable and then My thoughts flow and I continue to be so happy and fulfilled that everyone keeps watching me.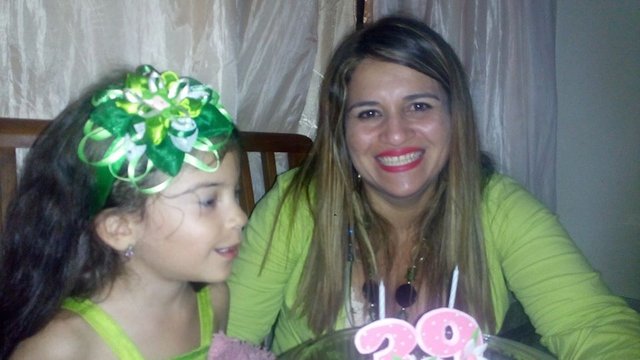 Here in my birthday and previous days, I walked and I am depressed, but it does not seem true. It was not my best birthday, but not the worst either.
Here I do not know if you notice the difference in my birthday, with some members of my family, but it was a few years before. Definitely the emptiness of my family in my day to day, it makes me sad and I was very happy here.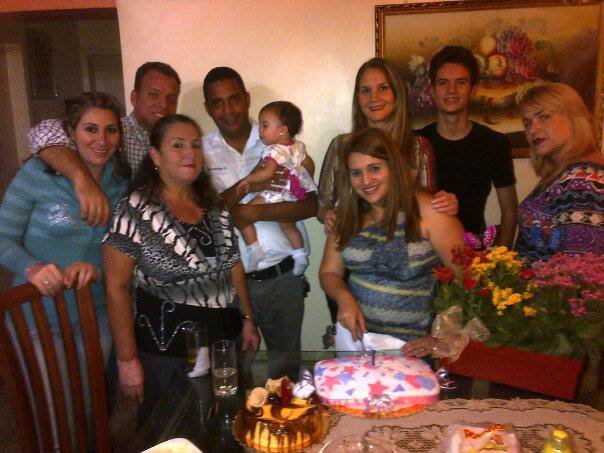 I apologize for the extensive, I think it was a relief; really wanted to write something more, but surely tomorrow will be a great day and then I will play a party with my daughter for a cousin's birthday and then magic, for her birthday of Pony and of course I hope to take some pictures, which I will then share. #ulog #uloghugot #ulogs #upvote #cervantes #steemit-spanish #busy #poetry
Until the next publication.