What is the word steemians, hopefully in a healthy and keep the spirit of seeking blessings ramadhan, my greetings also to @ziapase who always mensuport me and introduce me with community @steemgigs and #ulog, hope @surpassinggoogle always kind enough to visit our blog.
on this occasion I want to share the story of the atmosphere of the fasting month when the rain arrives, for us of course rain in the month of fasting is very profitable, because the grace that descends from the sky to wet the earth makes us Muslims who are undergoing fasting is not so thirsty and hungry because the weather which is cold.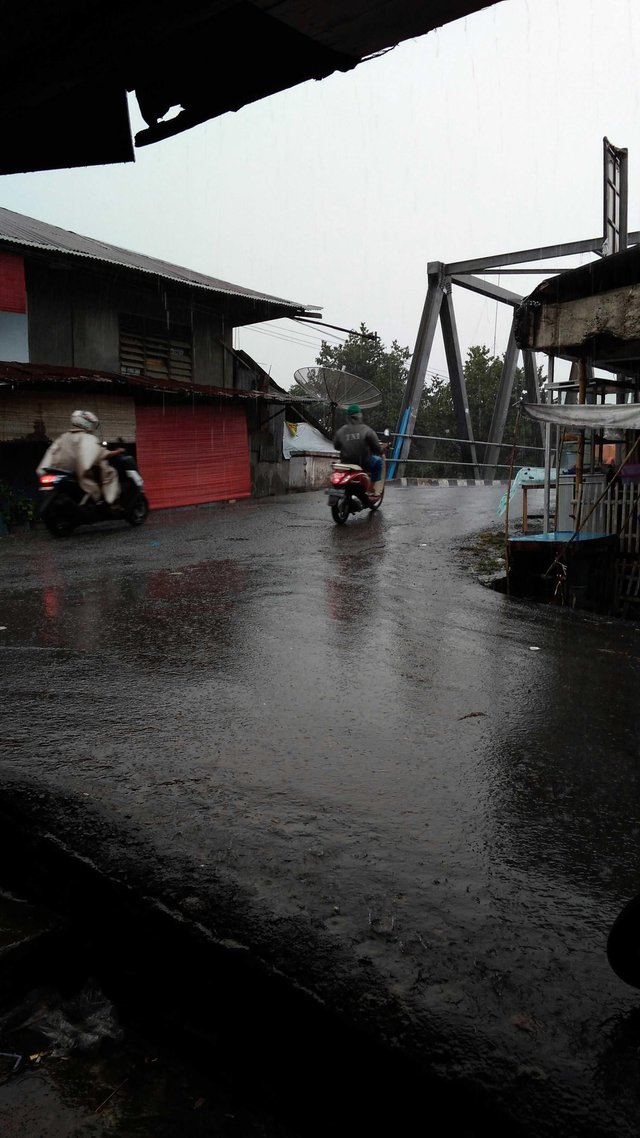 but different story with takjil merchants and food in the market. those who wish the visitors who want to buy snacks break the fast should wait for the rain to stop because the buyers can not come because of the rainy weather, if the rain does not stop well until the call to prayer maghrib then make them many unsold merchandise.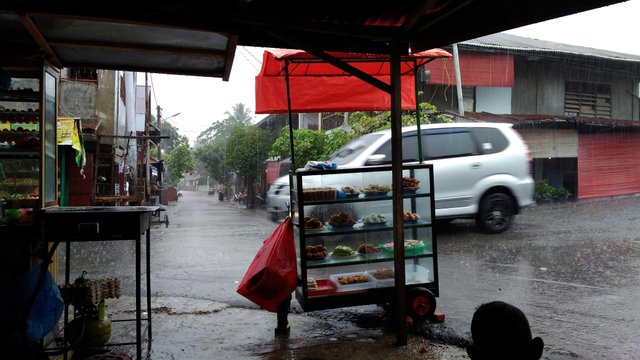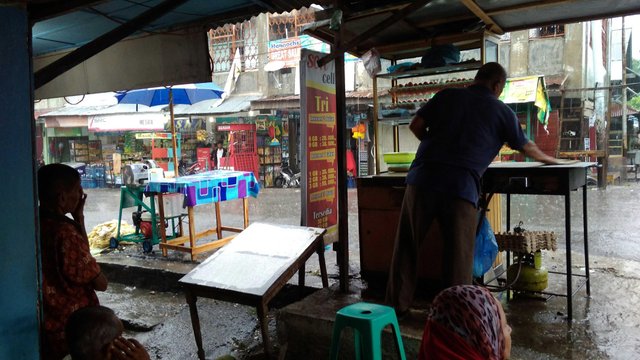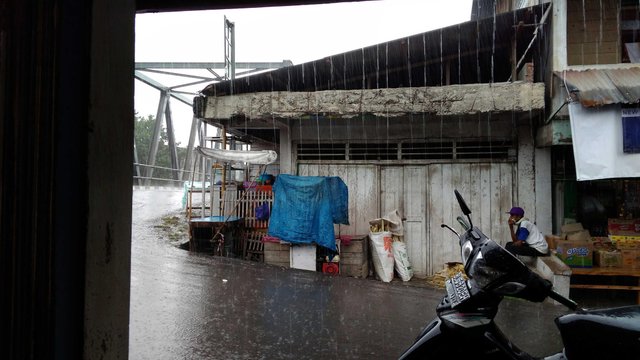 but remember my brother, we as servants of Allah who believe must remain confident and trust all sustenance is set up, so do not worry and keep the spirit of living life. there is no one that is useless on this earth.