May 6, 2018;My 2nd #Ulog
Happy Sunday Everyone !
While having some coffee I did binge reading of the biography books about Walt Disney's founder and Steve Jobs.I am reading them for two weeks but still unfinished .I'm just allotting 10-15 minutes each day in reading books .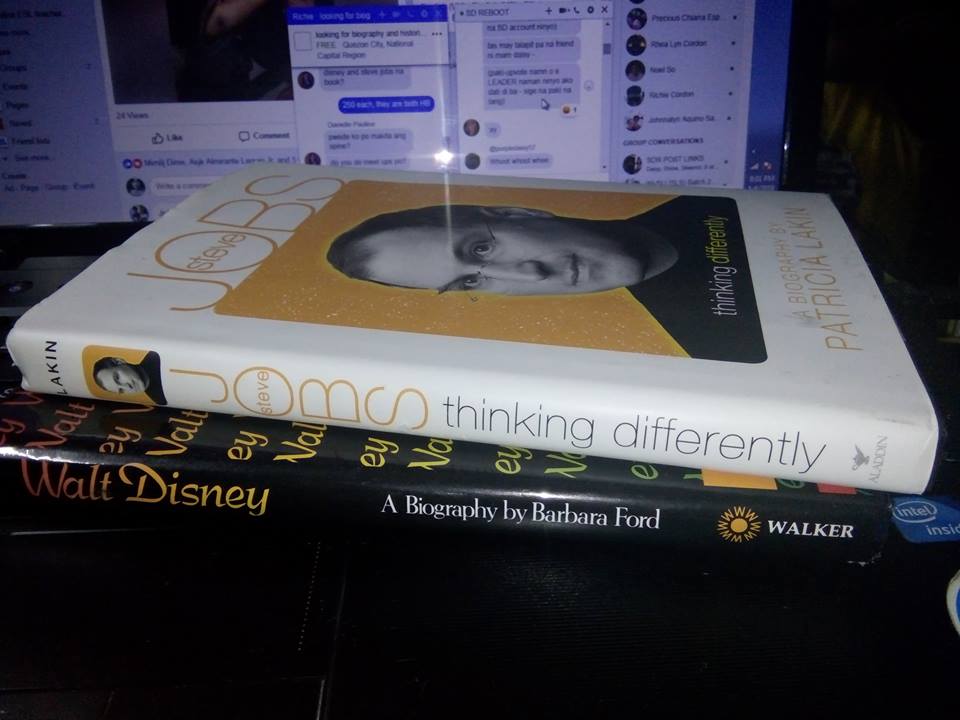 Sundays are allotted days to send allowance to my family in the province. I choose Sundays because my grandmother and my sister go to church so after the mass they will claim the money and buy the things they need before going home.After drinking coffee, I set myself ready and went to the nearest money remittance center.
After sending the money, I'd usually feel relieved and fulfilled. I can't really save money that much but it lightens up my heart when somehow I was able to share my earnings /salary to my parents and grandmother.It's not that big amount because I'm sending them P1000.00 every Sunday.My other siblings send them money too.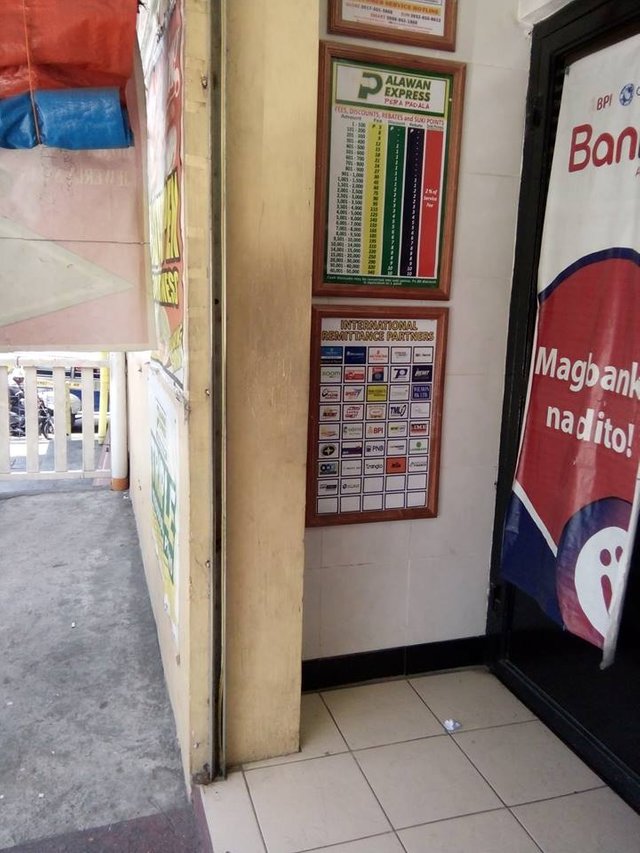 What makes this Sunday different is that , my grandmother cannot go with my sister because she's sick. She has been sick for two weeks and losing her appetite to eat. She would vomit the milk she drank would just lie down and sleep.She was so depressed four years ago after we lost our grandfather. At the age of 83 years old and living in the country-side, I can say that at 83 years -old should be not that "old."My great grandmother was 115 when she died .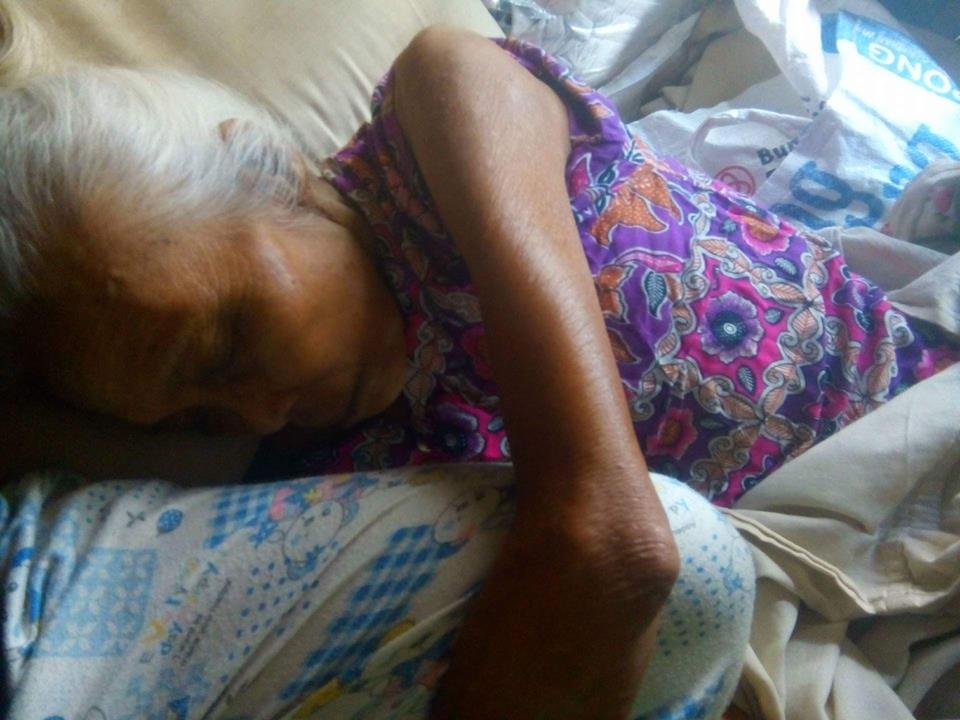 I instructed my sister of what she has to buy.Mangoes are my Lola's favorite so I told her to buy some.I headed home after the remittance center texted that she already claimed the money.
I took the jeepney and head to home. After which, I cooked vegetables with fried daing na bangus for lunch.It's just that I wasn't able to take pictures of them.Because they were so delicious , so I forgot. hahaha
'n the afternoon, it's scheduled to call my parents . I called nanay and tatay but unluckily tatay wasn't home.He was in his garden.Lola is staying with us because she's my paternal grandmother and tatay is there only child.After having some chitchat with mom, I also talked to Lola and she was bawling, she cried with so much that she wants us to go home.She said, we need to go home if we still want to see her alive. I just cannot understand other things that she was talking of because she hardly speak .So I said, okay we'll go home next week.
Actually, we are already scheduled to go home to Iloilo on May 12th.My eldest son is already in there because he had his trip with my other siblings and one of them is my youngest sister whom I am sending to college here in Metro manila. She's the one taking care of my grandmother now.We will go back to Manila together before the school year starts.
After , convincing my grandmother that we'll soon be home. I talked about my kids and asked her how my eldest son behaves in there. She was laughing when she said that my son is becoming tanned skin because they would usually go to the river which is very close to our house.I'd always love listening to my grandmother's laughter.It is so priceless and it reminds of of the times when we were younger. This world is is more beautiful because of the loving grandparents that we have.
I just let her talk and talk and talk. But after a while she said that the cellphones getting hot and that she doesn't want her ears be burnt! I laughed at her joke and said " I love you and Goodbye and that she has to take care of herself always.
These are the things that make my Sundays beautiful .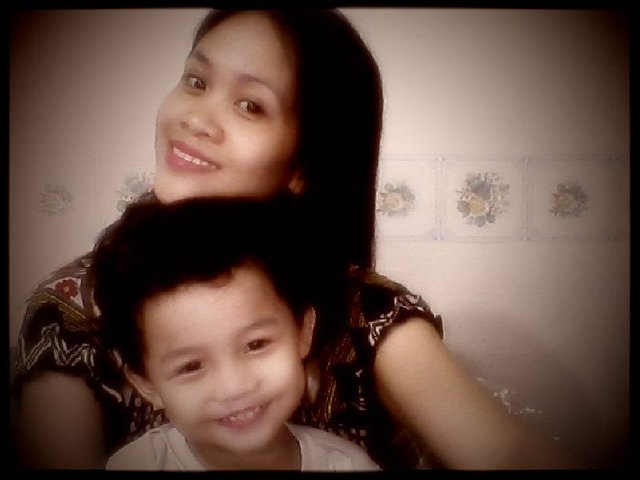 Me and my youngest son playing in front of the camera
I know what it is like to be brought up with unconditional love .In my life that came from my grandmother-Andre Leon Talley
Have a Happy heart Everyone!
@purpleheart
May 5, 2018
@8:58pm

I would like to thank @iwrite for mentoring me and for his patience.
I am very blessed and thankful to have him as my mentor. I would like to thank also, ma'am Daisy @purpledaisy57 for the guidance and being supportive.
Thanks and more power to Steemit Diversify Team!
Our mentor @surpassinggoogle has been very supportive of our group (STEEMITDIVERSIFY) and other groups too. Please support him as a witness by voting him at https://steemit.com/~witnesses and type in "steemgigs" at the first search box.
If you want to give him witness voting decisions on your behalf, visit https://steemit.com/~witnesses again and type in "surpassinggoogle" in the second box as a proxy.
Please like @teardrops on Facebook here [email protected] on Twitter here
Please like the Facebook page here and Twitter here
PLEASE SUPPORT: steemgigs.org here
Please support also other that are good too: @beanz, @teamsteem, @good-karma, @busy.org, @esteemapp, @hr1, @arcange @bayanihan, @acidyo, @anomadsoul, @steemitph, @henry-gant, @paradise-found, @geetharao, and @mahdiyari, also others who have visited My posts. Pls. support them too.