May 5, 2018 : My 3rd #Ulog- A Purple Surprise
There are times that it was really hard for me to organize my thoughts and write a blog during the day. The best time for me in writing a blog is usually during wee hours in the morning. I can't withstand distractions.My mind can't focused when I could sense people moving to and fro in the house. Especially when I am writing and my youngest son is asking me something or would tell something he saw a while ago.
We'll my youngest son is five years old. But he was the sweetest boy I have .Whenever he goes out of the house to play in his cousin's house nearby. He would usually pick flowers , sometimes our neighbor's flowers outside of their gates.When he gets home, whatever I'm doing , he would say that he has flowers for me.
But today , since he went to the market with his father. His father said, he saw a man peddling some flowers in "kariton". The flower's price are ranging from Php 35-Php 50.00 .He really pulled his father to the direction of a man selling flowers.He said, " Let's buy some purple flowers for Mama". He knows that I love purple.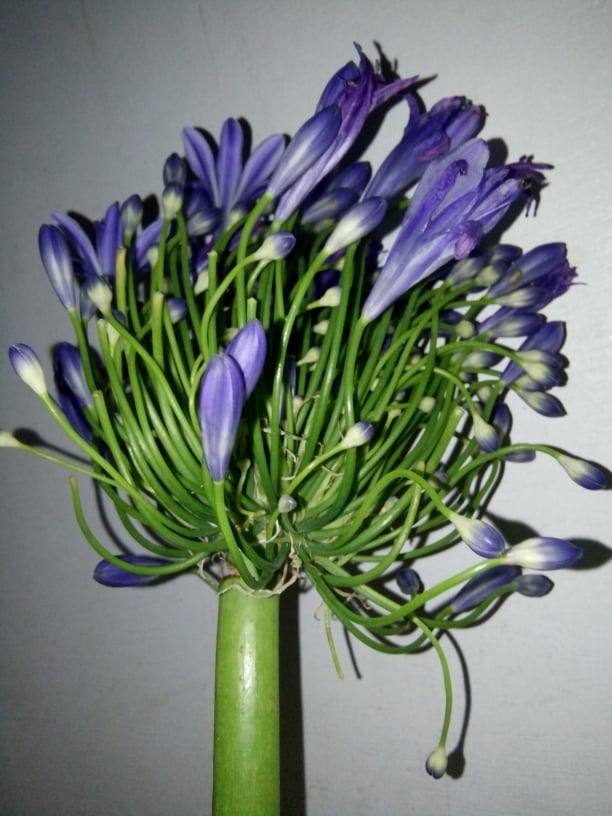 When they arrived home.He was overjoyed that he has some purple flowers for me.He said that he has a purple surprise for me.Then he handed me this flower.Hahaha.I loved it so much because it's purple.I hugged and kissed him.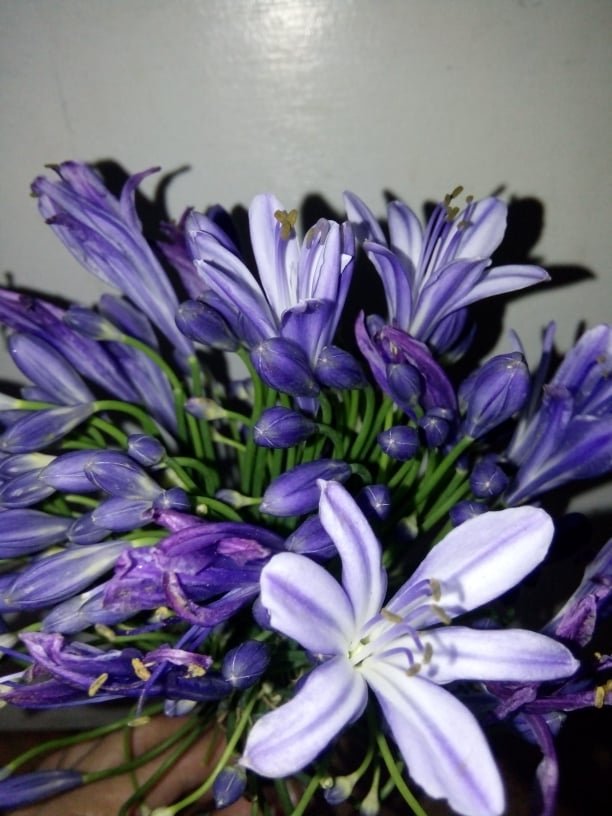 So there, my youngest son is always the sweetest.He told me before"Ma, when I have my salary, I will buy you more books and flowers". But when he's mad at me he would say" Ma, I will not give you flowers anymore".He has that amusing remark when I don't allow him to play on my phone.
We'll I think most of us moms here have our sweetest moments with our kids. They are usually our stress reliever and most of the time our happiness.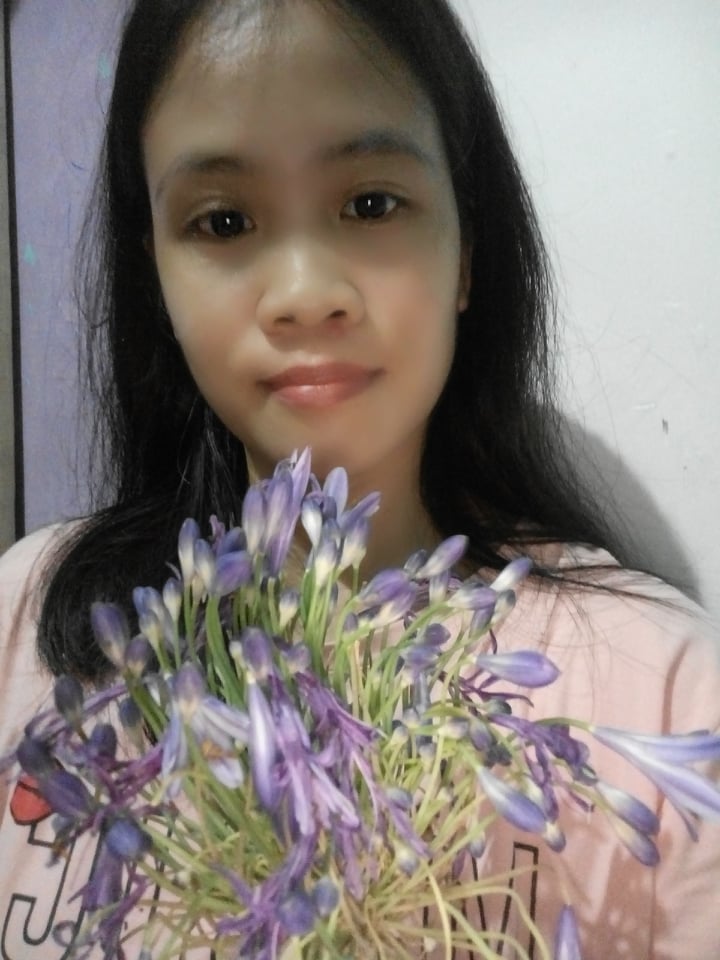 tired face of mine
May 5, 2018
@6:52pm
Thank you for Reading !!!



I thank @iwrite and @purpledaisy57 for mentoring me.
Our mentor @surpassinggoogle has been very supportive of our group #Steemitdiversify and other groups too. Please support him as a witness by voting him at https://steemit.com/~witnesses and type in "steemgigs" at the first search box.
If you want to give him witness voting decisions on your behalf, visit https://steemit.com/~witnesses again and type in "surpassinggoogle" in the second box as a proxy.
Others that we should support are: @henry-gant, @kenny-crane, @beanz, @teamsteem, @good-karma, @busy.org, @esteemapp, @hr1, @arcange @bayanihan, @acidyo, @anomadsoul, @steemitph, @jerrybanfield, @darthnava, @paradise-found, @bobbylee @geetharao, @stephenkendal, and @richq11; they also have supported us. Thank you very much.