Apologies to my ulog diary; I skipped a day 😢 😢. I just did not have enough motivation to visit my diary yesterday; the first did not gather much attention and seems my name was blacklisted on the ulog tag 😢 😢 😢 but I'm back!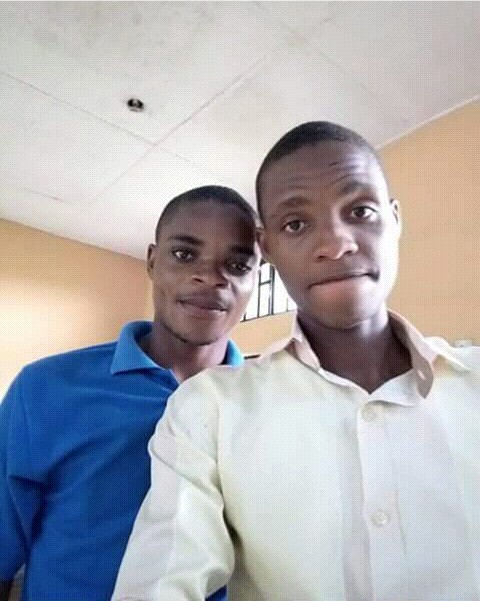 For the benefit of those who do not know and didn't get to read my introduceyourself post, I finished my first degree in the university June last year and in those years I spent in the university there were people that mattered very safely to me.
Dear diary, today, I present to you my special "fish" Idongesit Akpan. I call him fish because most times he acts like a fish whose brain has frozen 😂 😂 😂 😂
So yesterday, Idongesit called me up and told me he wanted to see me and spend some quality time with me; share some fist fights, stroll, eat and most importantly analyse the beautiful creatures of God (women).. Most guys do that though so don't take me to be a bad guy! 😂 😂
I couldn't say no to him so I opted to meet up with him though it came at an opportunity cost of my precious sleep that afternoon plus the heat that played drums on my scalped head (don't mind the picture on) lol
I'm not the picture freak so we just didn't take any new picture (the one above was back then in school).
Well, let me not finish all the space in my diary with this guy's memories because I can write 3 "novel-sized" story for the few hours we spent together. So, in summary, we had a great time together and I'll treasure them forever.
Dear diary, let me stop here for today. Till I come back with a new gist keep steeming, keep curating and keep believing.
To the man that made ulog possible @surpassinggoogle I say thanks! Please keep the good work alive.
You want the good work to continue right? Help him do so by giving him strength; vote him as a witness by clicking on https://steemit.com/~witnesses and type in "steemgigs" without the quotation marks.
You can also do that with just one click via https://steemconnect.com/sign/account-witness-vote?witness=steemgigs&approve=true
Thanks for the support!