Firstly, I must thank God for the gift of life without which there'd be no me.
Secondly, I must thank @surpassinggoogle for this platform (he always does things that keeps helping people on steemit as well as keeping steemit alive).
Thirdly, @julietisrael has been wonderful for the few days I've been opportune to converse with her. Thanks for the clarity.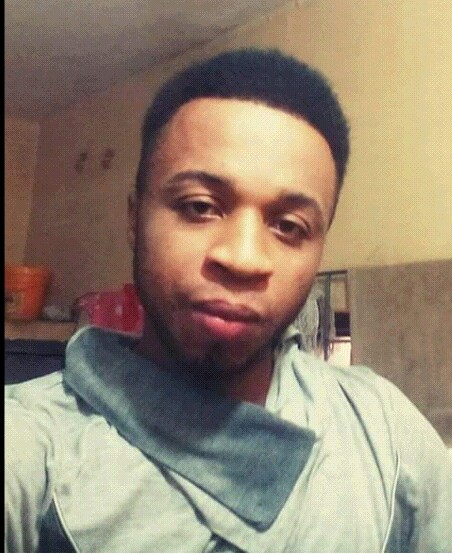 About how my day went yesterday, I'll have to say it started on a tedious manner; running chores in the house all alone, but all things happen for good to those who love God.
I had run out of water in my inventory and had to get some from the neighbourhood with 20 litres gallon on my head for 10 good times.... It hurts I must say! lol but it's sweet when using the water sha...
On my way back from the third trip I met Victor, my classmate back in secondary school and a final year student of accounting in the university of UYO Nigeria, trekking in the mild sun. The picture would explain why he doesn't need too much heat on him 😂 😂 😂
I stopped him and smiled at him but couldn't shake hands with him since my left hand was performing a guard of honour to my zipper that just got spoilt. Things weren't just going well that morning I thought sha.
After all the compliments and greetings I asked him what brought him to my area and he said he came to visit his cousin but didn't meet him at home and was left with no dime to pay his way back to school which was why he was trekking.
Those lines got me though and I was forced to take him home with me; my conscience wouldn't have allowed me rest if I had let him trek to school.
It was the last piece of change I had with me and it was meant for offering later in church but I had to give it to him (#200) but as God would have it, I got #500 from a man in church as offering.
All in all, I met an old friend and the rest of the day was great.
Before I sign off, ulog is a platform by @surpassinggoogle which seeks to give all steemians a daily diary on steemit. Tell other steemians about your day (emotional, financially, fun, whatever) and get to see other people's diaries too...
Just celebrate yourself.
I don't need to talk much about @surpassinggoogle but for all the good work he's been doing on steemit and the ones yet to come you can vote him as a witness. Click on https://steemit.com/~witnesses and type "steemgigs" without the quotation marks to make him a witness.
You can also https://steemconnect.com/sign/account-witness-vote?witness=steemgigss&approve=true here to do it with just a click