Max is my first pet, I bought it because I have heard a lot of stories that portrays that "monkeys behaves like human, and I needed to experiment it, oh > yeah it turns out not really lie, because my Max understands language now.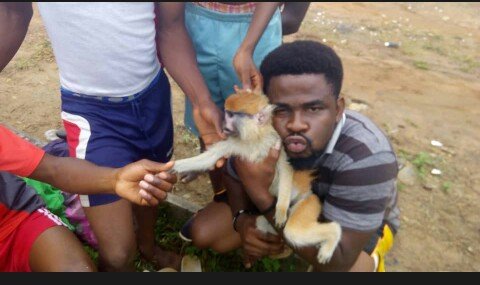 The truth is that, monkeys doesn't play with banana, Max makes us happy everyday..... and I am beginning to feel its presence in the house.
She followed me to training ground today, which is many miles aways from home.
"Max almost played ball like a human today"
She is a monkey pet, all the neighborhood loves her much, I would say this without twisting my tongue, that max is more popular than I, the owner.
This monkey is so playful and lively, because this kind of animal is not a common home pet for most Africans ...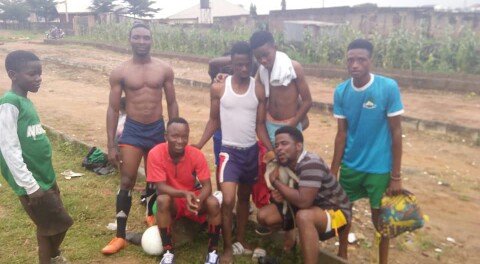 Max spend most of the time caged, so this morning, I decided to go with her to the field for weekend training, and I saw the freedom she was experiencing, Max was rolling the ball around as if she have been exercising for today....everyone on the pitch turned to her spectators, as she was doing magic with the ball.
Max also chased some dogs and made some new human friends.
Max, along the way jumped into people's corn farm to pluck off their corn cob, and start eating it...it was all fun with Max the monkey!
Max was also afraid of cars, because she hardly come out of cage.....
I love animals because they are naturally playful and forgiving.
There is one other thing I love so much...........and that is #ulogging.
I am a proud #ulogger, thanks to @surpassinggoogle for this initiative and to many others, whose brainchild is among the propelling force behind this great movement...
Hello to all #uloggers , lets keep #ulogging.
#ulog is the way.
SAY HELLO TO MAX, THE MONKEY