#ULOG - TRIBUTE TO MIGHT!!!
Good Evening great people, hope you are enjoying the day? This is my #ulog post for today. Thanks to @surpassinggoogle for this opportunity.
I woke up this morning, did all neccesary thing, I don't know why these people did not restore our light at midnight as usual, maybe because it rained or something, I was hoping they were going to restore the light but unfortunately they didn't and my phone went off, it was painful and I had to cope.
I headed to family house in the morning to at least charge my phone. I got it charged but got the shock of my life, I was sharing my NYSC journey with a friend how God has been saving me when someone ran upstairs to come and tell us that one of the family house dogs "MIGHT" has been slaughtered, I ran downstairs because I couldn't believe it, these dogs are so friendly and are fast becoming part of the family house, when I got there it was TRUE!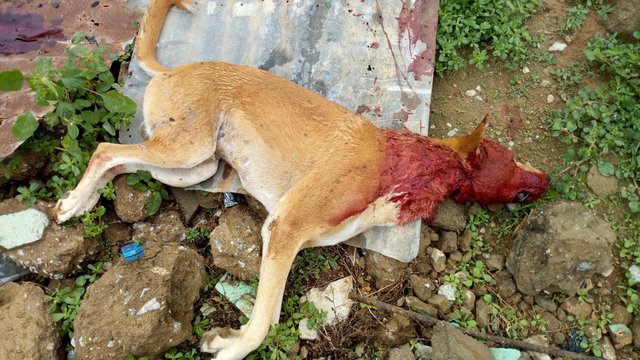 R.I.P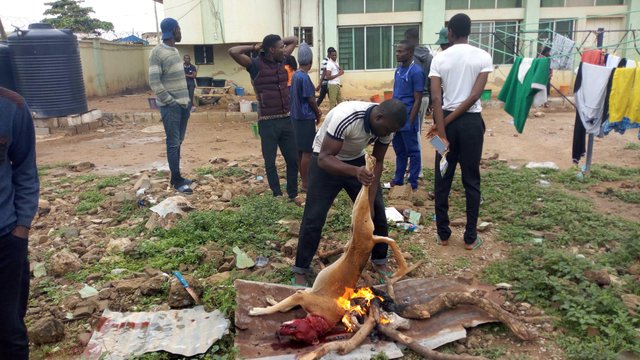 Everybody in the house were grieved and had to ask why he was killed and they said those guys that killed him had paid for the dog and the reason it was sold to them was because the dog enjoys going out of the house most times and as a result of this he has been injured in many parts of his body, it was sold to prevent its sudden death.
After that, I left for my house to relax because I have not been feeling myself since morning, been feeling uneasy with my stomach went to toilet twice, ain't know if its pile or something, I don't know, still hoping to overcome it. I was looking for something to eat to work on my stomach I didn't see, so I had to take garri and awara....I love it because of the weather.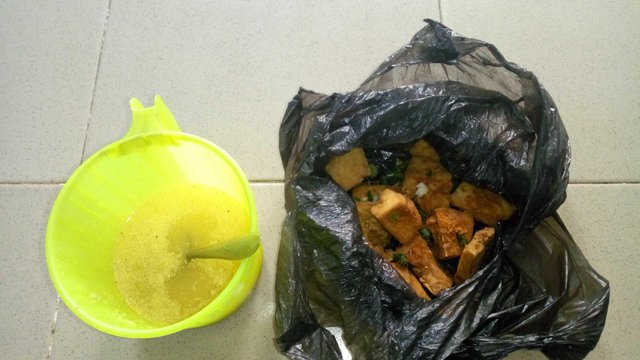 After a while it was time for choir rehearsal, so I had to leave home for fellowship to call people for rehearsal, thank God the rehearsal was successful, I actually went with my charger , I dropped it on one of the chairs but couldn't find it now maybe because they rearranged the chairs already, but I hope to see it when the kingdom FM people using the place currently finish with their programs.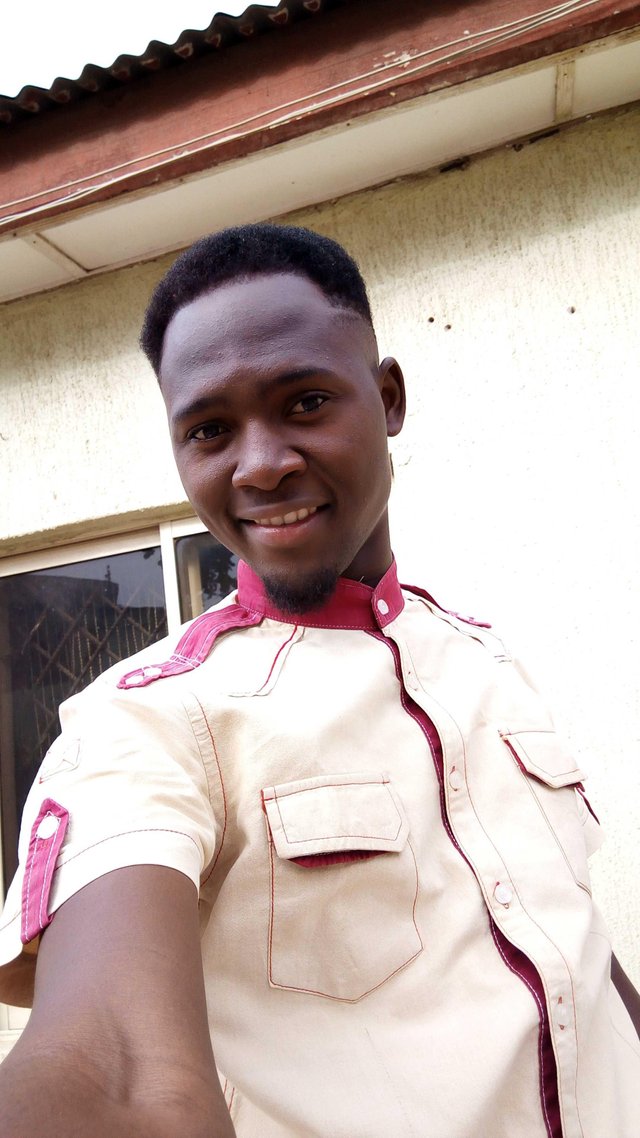 when I was going to family house
I am @oladayoamusan, thanks for reading my blog