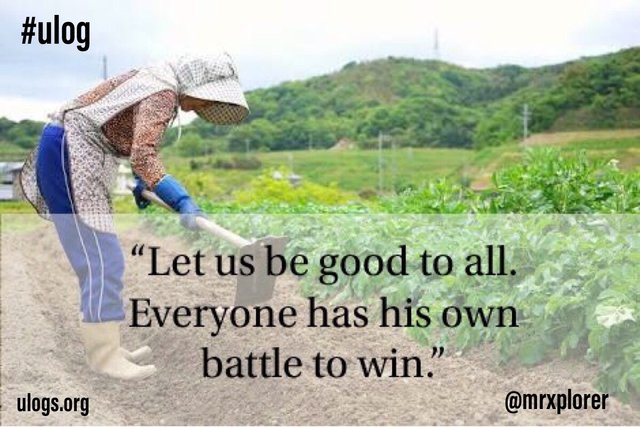 Hi Uloggers!
This is my #ulog-quotes for the day.
"Let us be good to all. Everyone has his own battle to win."
Showing goodness to everyone. Help each other in all the difficulties. Make ourselves available to help our fellowmen.
Let's not judge other people, they might doing act which is not appropriate to you but they need to do it to survive their own battles. Show compassion to each and everyone.
Your Xplorer,
@mrxplorer