#Ulog Post: @mrposyble's Health Advice; Beware of Too Much intake of Sugar, It Kills!
Top Of The Day Everyone
Trust Everyone is having a great time out there...
In my ulog post today, I will share with us a picture which shows the level of sugar in some of the soft drinks we take.
Just take a look👇👇👇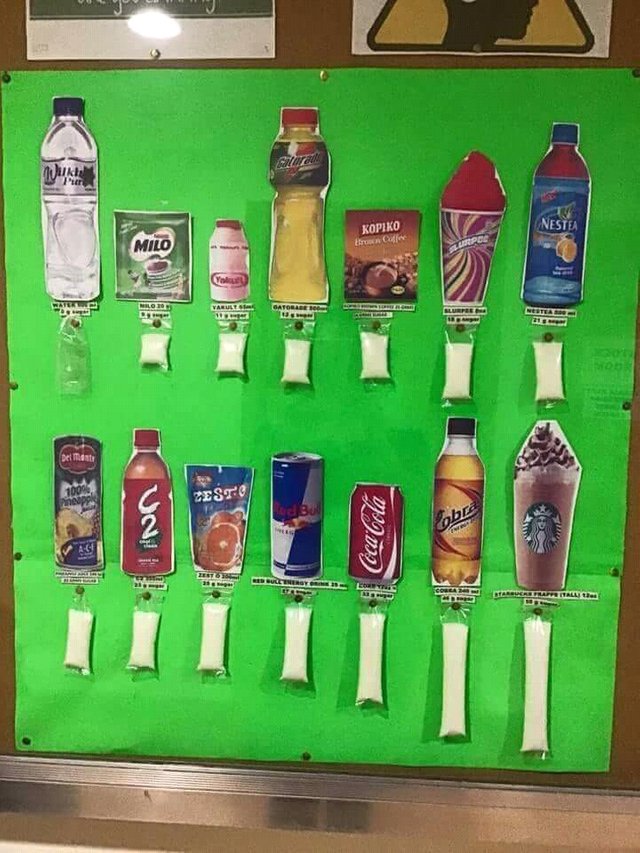 (Taken with my camera phone)
From the picture above, you will see that its only water that is sugar free which means we should take more water.
Of course, taking sugar is good but too much of it, is detrimental to our health.
So, should in case you want to take soft drinks, it should be minimal.
Have a great day ahead.
God bless.
THANK YOU SO MUCH FOR STOPPING BY
Please continue to support @surpassinggoogle and @steemgigs
Click on the image👇👇👇