How to Become 33% Healthier (According to My Dad)
My Children and I were having a simple discussion: Is there a difference between your favorite meal, and a meal you could eat over and over again without getting tired of it?
My Children seem to think it is the same thing.
I don't.
My favorite meal is steak, with some mashed potatoes, and one of those "salads" that is really just lettuce with a bunch of blue cheese dumped on it. You could add some asparagus and it would be great, you could add a little lobster tail and it would be even greater.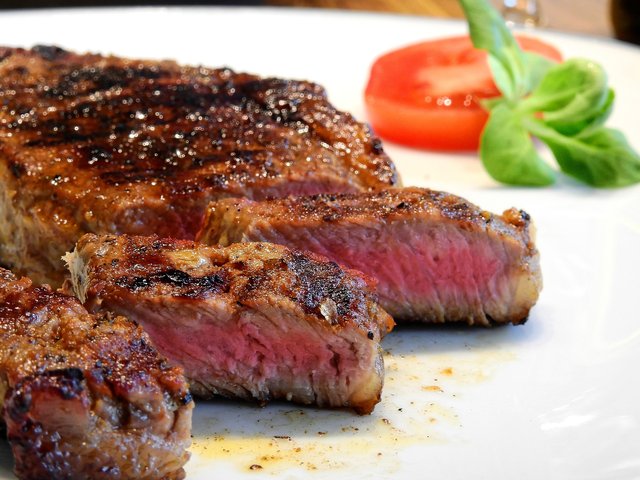 Bild von Bruno /Germany auf Pixabay
I recognize that while I could eat that a couple of days in a row, after a very short while, I would be feeling very, very sick.
Bean tacos on the other hand (or even carne asada tacos) I could eat for days on end without getting tired of the taste, or feeling bad.
My children (13, 7, 5) disagree, they think they could eat hamburgers everyday for months on end and feel great and not get tired of the taste.
My dad joined the discussion, trying to sell them on my point. His example is that his favorite breakfast is Huevos Rancheros, with a side of beans and bacon. He says though, that he would get tired of that taste fairly quickly, while he eats oatmeal for breakfast 5 days a week for over three years now, and he doesn't get tired of it.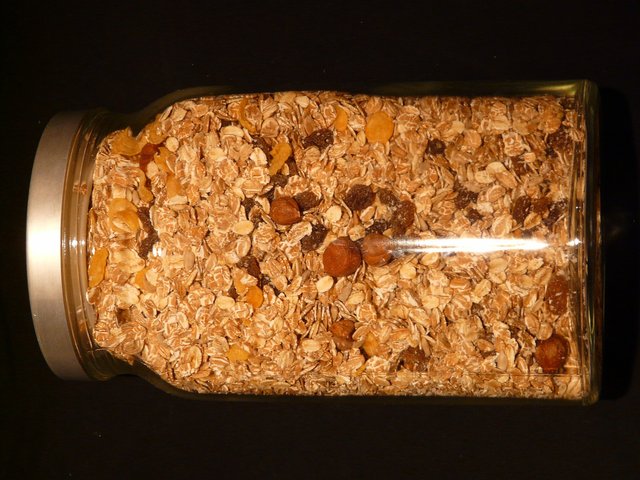 Bild von Hans Braxmeier auf Pixabay
Do you like oatmeal? One of the kids asked.
It makes me 33% healthier. He responded.
He feels that because he eats three meals per day, if he can figure out how to make one of his meals, healthy, every single day, he is 33% healthier.
I agree. I am a breakfast skipper, and sometimes, when I do have breakfast, it's a breakfast. Pancakes or waffles topped with all kinds of "goodies" (which are sugar filled) with sides of fatty salty stuff, which is not good for you.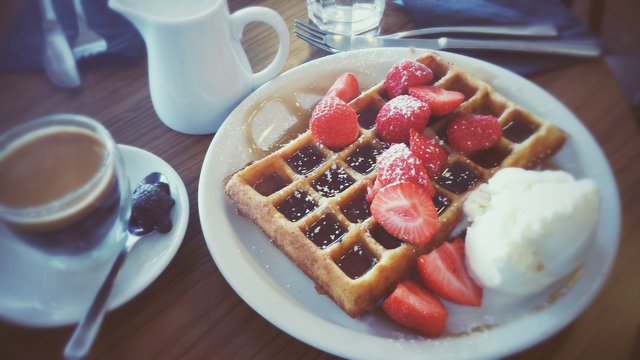 Bild von patikaipmuzika auf Pixabay
I am 38 and pregnant, and afraid of gestational diabetes, which I had last pregnancy and I read could be warded off by having consistent meals, so I decided to take on breakfast.
Every day while taking my kids to school, I have a handful of nuts, or a homemade mini muffin, or something small, low in sugar, and "healthy". When I get home, I eat a breakfast of oatmeal or cream of wheat or, on certain days, cereal, which I tend to forgo, since I believe it has way too much sugar in it. I like sugar, but don't want to "waste" my intake on cereal.
So far, according to my doctor, this is the healthiest pregnancy I have had, with the healthiest weight gain, and baby and I are doing great.
I guess I am 33% healthier

---
Posted via Marlians.com