Hello Steemains,
I brought a new drawing which I have been working on for the past few days. This time, I decided to explore oil color with the portrait of Adebimpe.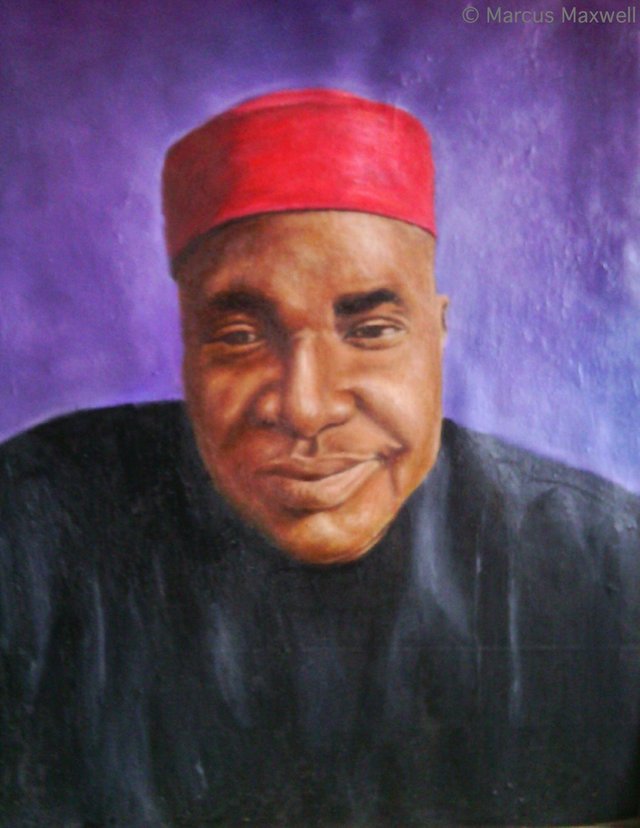 Development process
I started out by sketching my model with a pencil on a canvas material.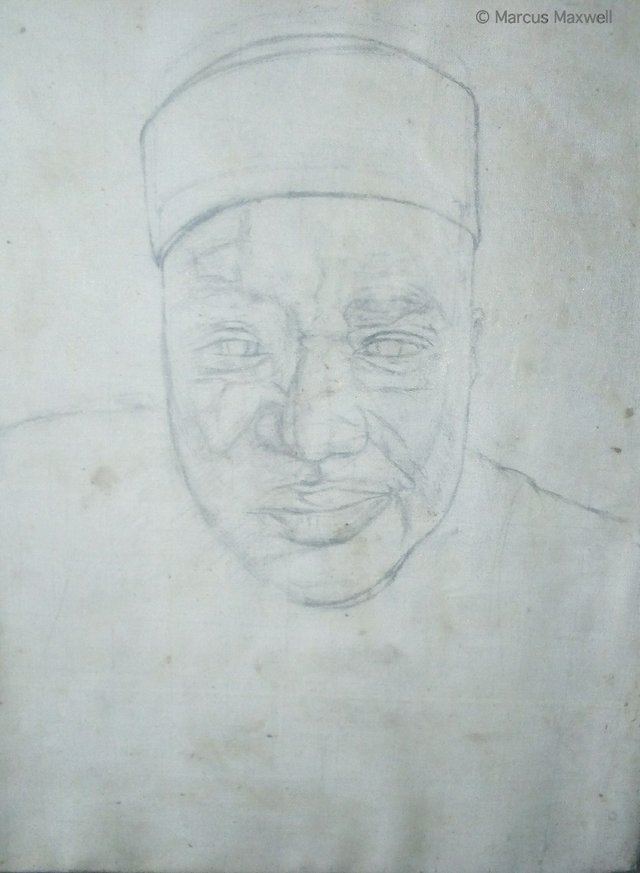 The underground work was done by using a color different from the original color of my model. A varied color was also applied to the hat. The underground painting is usually known as underpainting.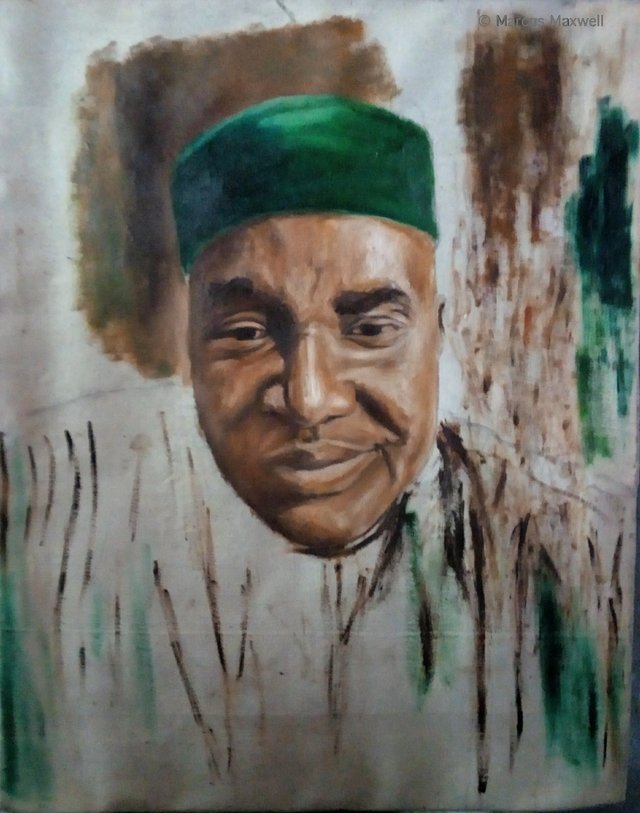 Next, I painted the man's cloth with a varied color as well. The underground painting was left to completely dry and thereafter, I applied the natural color of my model. I also painted the hat with its original color.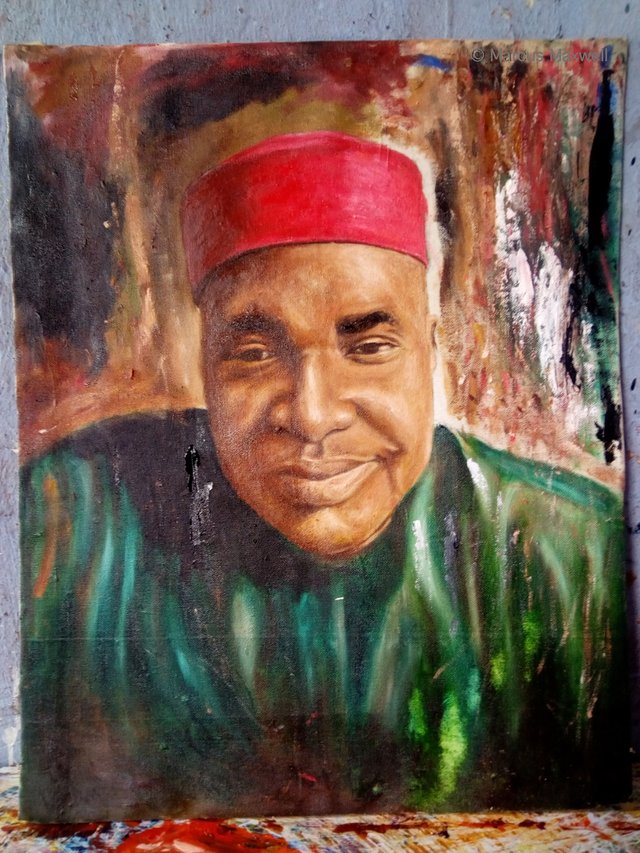 Finally I worked on the cloth and used a bright blue color for the background of the work.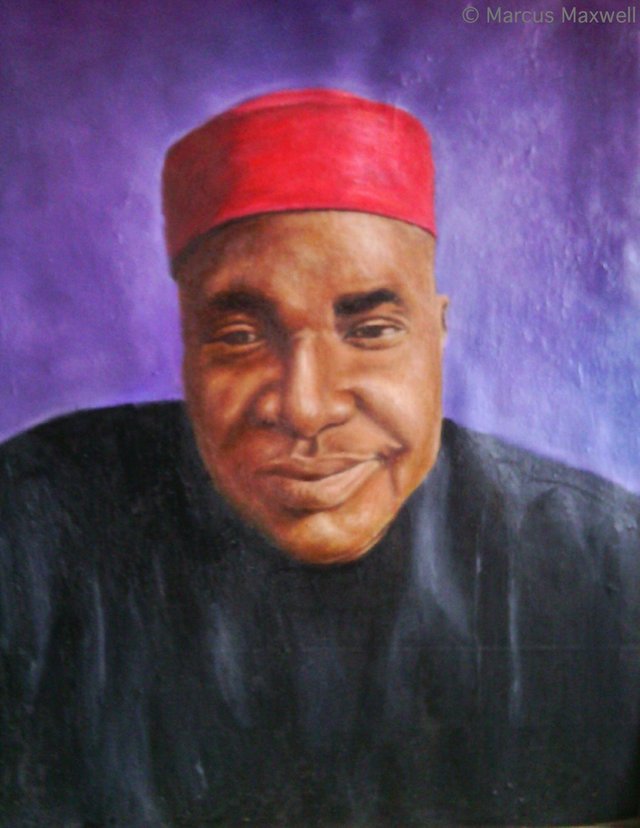 That's all...
Thank you for visiting my blog.
Your support will be highly appreciated.