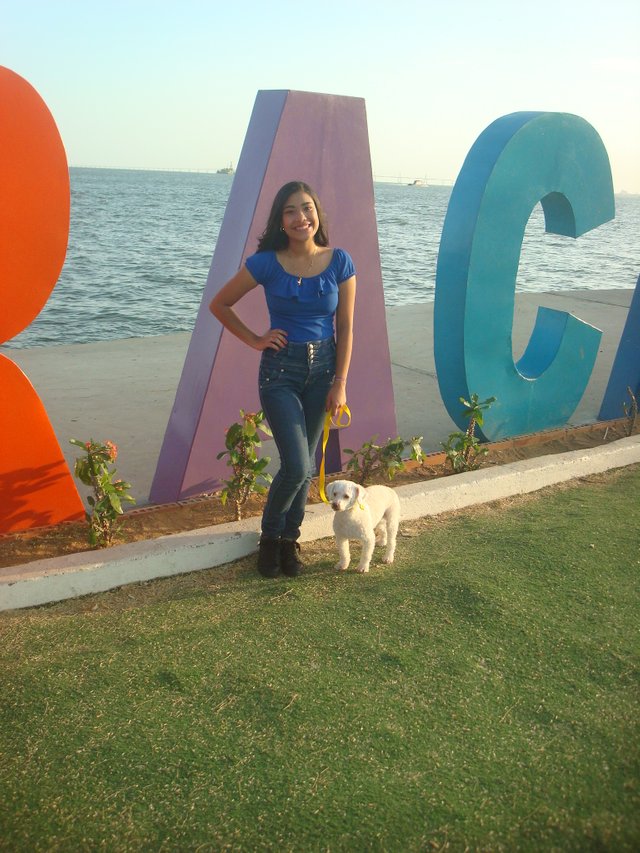 Greetings Uloggers, today I took it to devote time to my pet Manchas, we went for a walk in the Vereda Del Lago in Maracaibo Edo-Zulia. It was a nice morning, I had a great time with my dog ​​because he was very obedient, even though I have two pets I made the decision to take a run to Manchas because lately I have not given him much time.
I tell you that in the course of the walk we ran into other dogs, and a bitch in particular flirted. The singing of the birds and the good energy of the other people who were there gave me peace. I love going out with my puppies, they have fun and me too.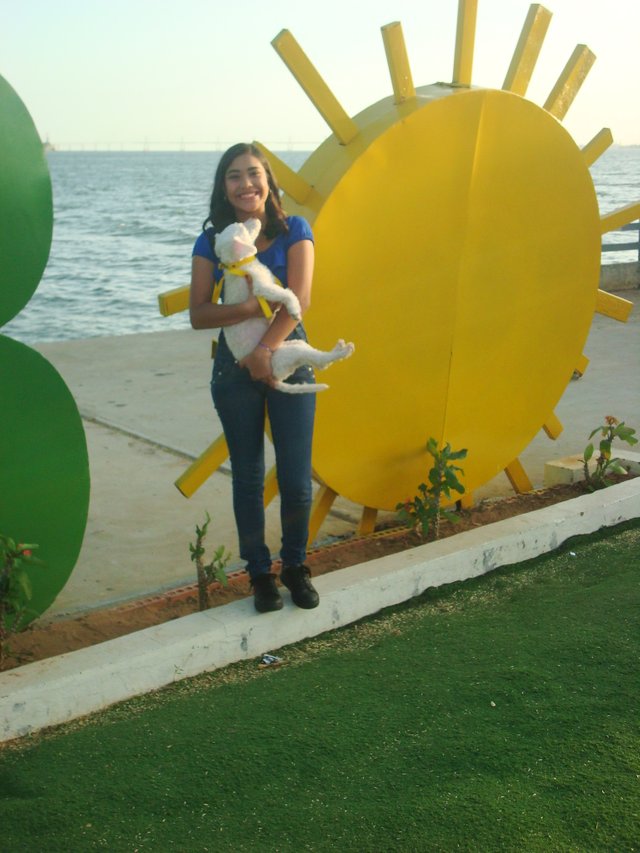 My city Marabina, a shining sun. Walking around the lake promenade I was looking for a place to photograph and without a doubt the letters caught my attention, what a great time to remember.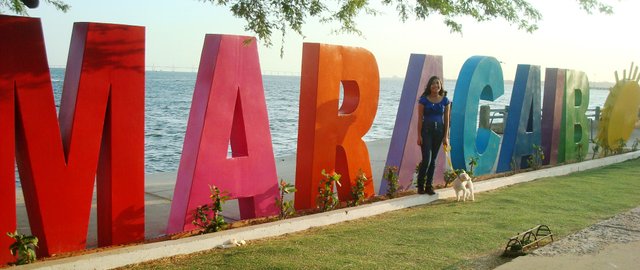 And how do you spend your holidays? I hope you like my post, vote and comment!