Hello Fellow Steemians . Today I want to share my First time experience in a japanese restaurant here in Lapu lapu City. It is first time in my life eating in a japanese restaurant. After my work , one of our japanese staff invite me in a dinner.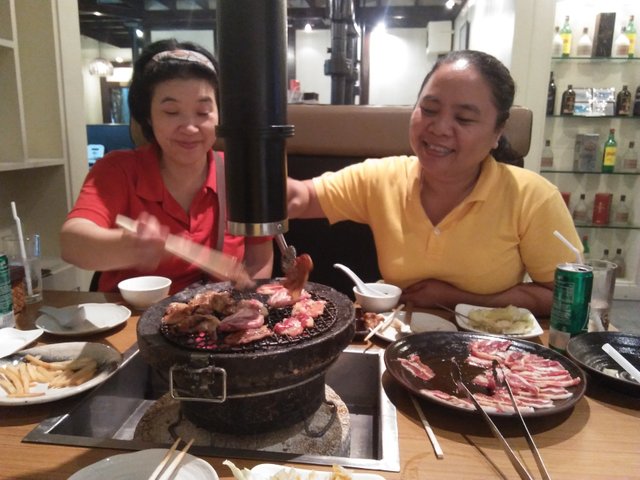 Near in our workplace have a japanese restaurant name CEBU SUMIBI YAKINIKU TAJIYAMA it is a japanese restaurant were you will be the one who cook your food using charcoal in a top of your table. While you are eating you cook your food. They will serve you fresh pork and beef meat, chicken, squid, chorizo, fish ball, and also vegetables salad with delicious sauce and also ice cream.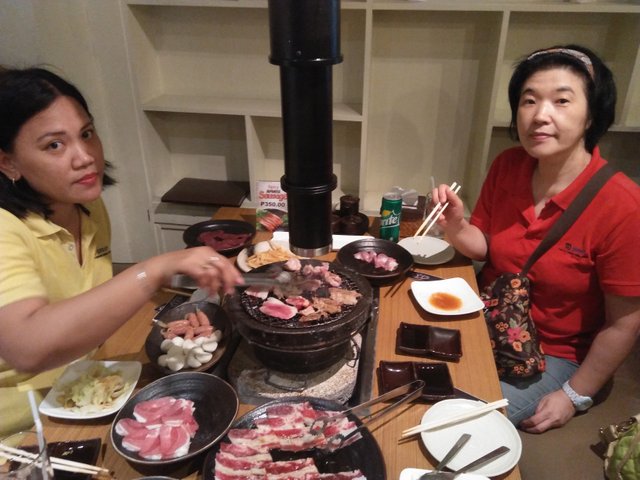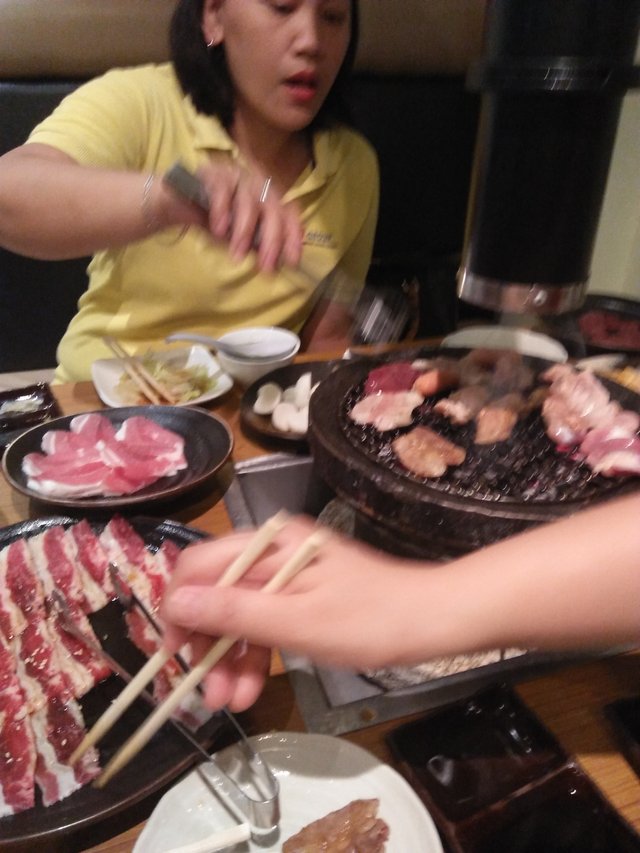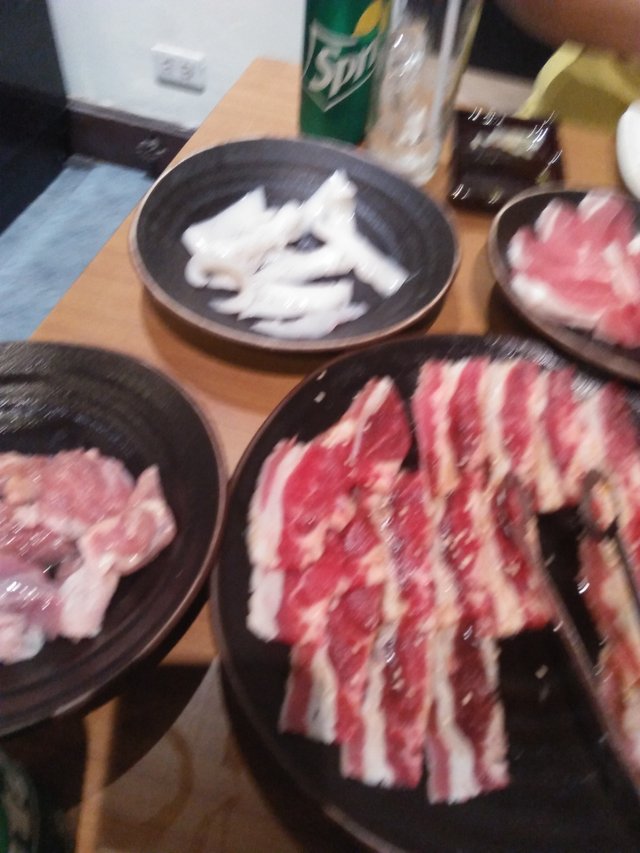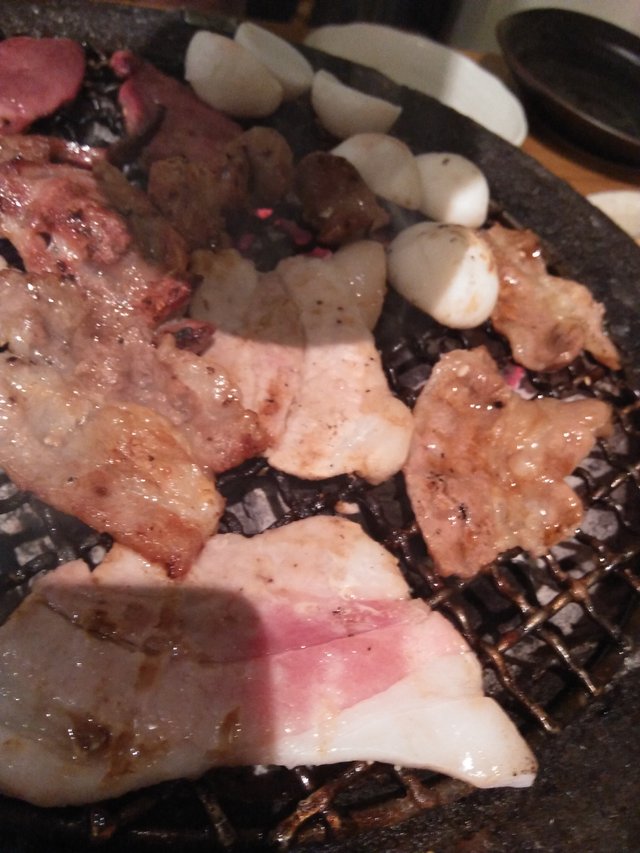 It was first time for me using chopstick. I tried to use and pick the food using chopstick. I was so happy that I succeed using it. A CHOPSTICK serve as a pork and spoon for japanese people while they are eating their foods.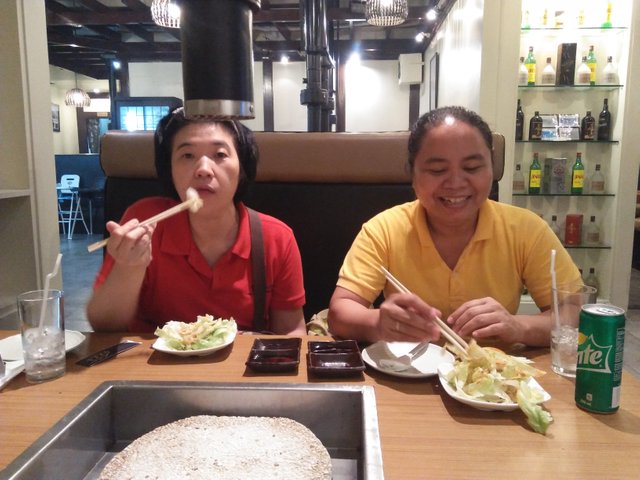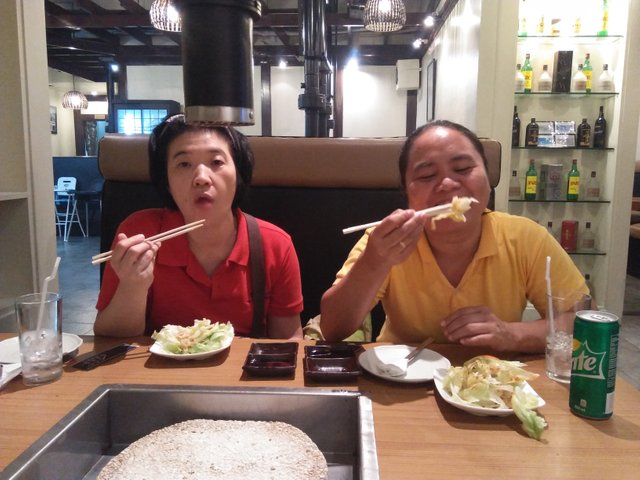 Here is there vegetables salad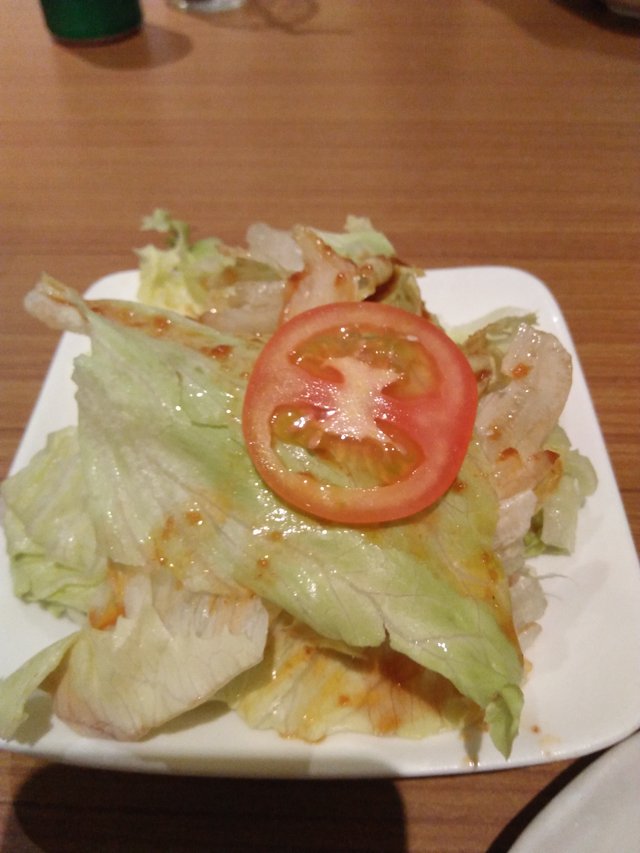 Our japanese staff tell us that it better to eats first vegetable salad before eating barbecued meat foods for appetite . So that the excess oil of the meat will directly digest and it will absorb to your body.
Lastly it better to end up your eating with uce cream.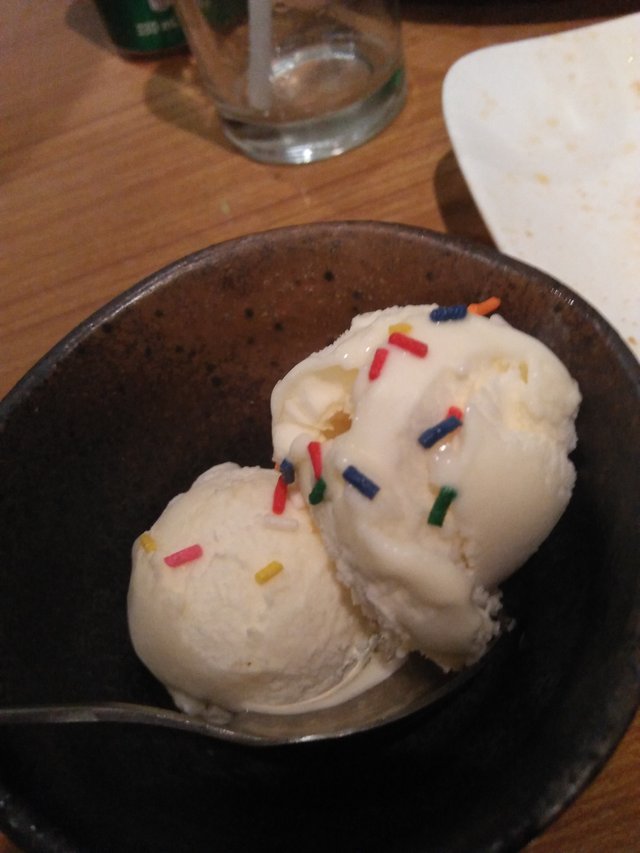 Thank you. Hope you like it fellow Uloggers...I would like to thanks @surpassinggoogle for unending support to us.
Please cast your vote for @steemgigs as a witness and you have to visit at https://steemit.com/~witnesses and type steemgigs in the first box.
To give him your witness voting decision, yoy have to visit at https://steemit.com/~witnesses and type in "surpassinggoogle" in the second box as a proxy.
Thank you.
@liamnov