Good day Steemians.
Let me share something unexpected thing that happened yesterday.
Yesterday, Thursday in the morning, was an ordinary day for most student reviewees in the review center I enrolled. As expected, I arrived in the office late, even though I ran so fast and climbed so hard the stairs all the way up to 5th floor of the building. As usual, I signed an attendance sheet while chatting with the secretary for the short moment. I saw my college classmate sitting and studying at the library. I only gave him "pogi sign" gesture as my morning greeting because I arrived late for the review class and I was panting after running. Deep inside , I knew I wasn't feeling well. I was feeling dizzy and my head was aching. My vertigo was not gone and this was bothering me again.
I was listening during the lectures, but to be honest I was not understanding the lessons discussed. The subject we reviewed on that day was Integral Calculus. I wanted to solve the sample integration problems manually, but all I did was to use calculator instead because I was feeling tired of thinking what to write. I was not paying attention to everything inside the room. My dizziness was really bothering me all the time 😞. I felt as if I was spinning or turning myself even though I was sitting still.
"Hi miss, may candy ako, gusto mo?" ("I have candies, wanna have some?"), my seatmate from Ilo-ilo asked with a smile. I was delighted by her words and her actions. "Pampawala yan ng antok. Inaantok din ako" ("It relieves drowsiness, I am also sleepy"), she cheerfully added. She handed me a cute pink box of freshmint candies. I never expected such kind gestures from her. I wondered, did she notice that I was not feeling well or that I was feeling sleepy? 
I was genuinely happy. I believe that all humans have goodness in their hearts, and I witnessed it from my seatmate. Even though it was a simple act of kindness for some people, but for me it created a big impact on me, and it gave me a lasting impression 💗.
Thinking about that moment, I feel like I was a little rude to her because I was not establishing raport with her or I was not trying to properly communicate to her during that moment. I seldom talk to her during lectures because of my dizziness, I only chatted her whenever our instructor was giving out jokes. I didn't even asked her name and introduced myself to her because I was not feeling well. I want to say sorry to her and give something in return.
To my dearest seatmate yesterday: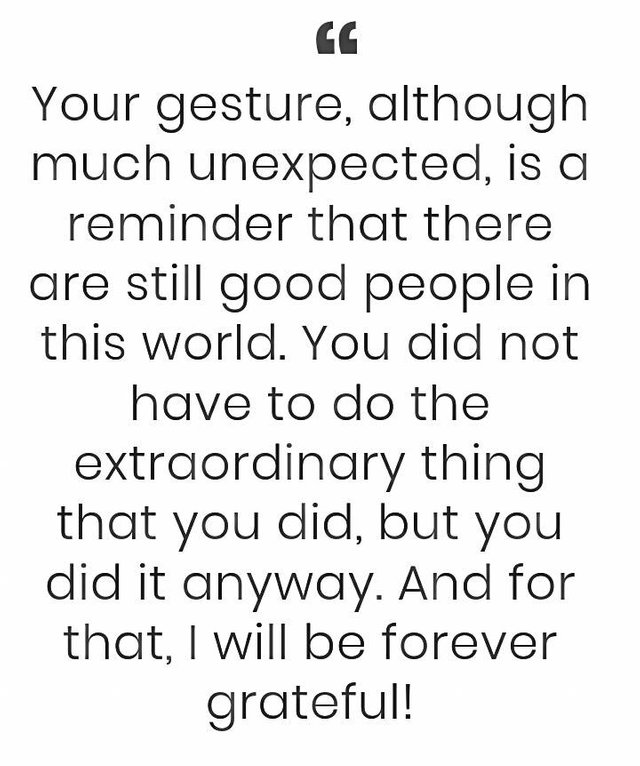 I hope she will pass the ECE licensure board exam this October 2018. She deserves to be rewarded. I believe good karma will do her job well.
Thank you for reading and checking out my blog. Have a great and wonderful day everyone. <3
Best Regards,