Ulography #2 - Una flor que encontré en el camino / A flower I found in the way
¡Hola! ¿Que tal su día? / Hi! How's your day going?
Pues hoy salí en la mañana por un momento para caminar a mi perro y para conseguir energía por el resto del día. Ayer estuvo lloviendo bastante por lo que el día de hoy estuvo muy fresco y con algunas cosas bastante resaltantes, por ejemplo una pequeña flor que me encontré al lado de la acera por la que iba caminando. Me acordé del tag #ulography mientras la veía así que no desperdicie la oportunidad.
Today I went out in the morning for a moment to walk my dog and get energy for the rest of the day. Yesterday it was raining a lot so today was very fresh day with some really interesting things, for example a small flower that I found next to the sidewalk I was walking. I remembered the tag #ulography while watching it, so I didn't waste the opportunity.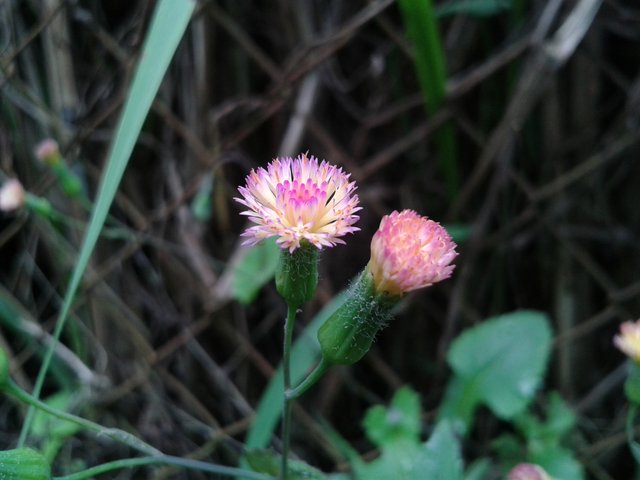 No había mucha gente en la zona así que me pareció apropiado aprovechar el momento de tranquilidad para tomar la foto.
There weren't too many people in the area so I took the moment of tranquility to take the picture.
---
Espero que les haya gustado
---
¡Chao!
---
Toma una foto a algo que te guste y publícalo cone este estilo usando los tags #ulog y #ulography (apoya a @surpassinggoogle) / Take a picture of something you like and post with this style using the tags #ulog and #ulography (support @surpassinggoogle)
---
@lemedieval