Ulography #11 - Fotografiando algunas flores / Photographing some flowers
---
¡Hola! ¿Cómo va su día?/ Hello! How's your day going?
---
Hoy continué practicando la macrofotografía. Como dije en el Ulography anterior, solamente iba a tomarle fotos a flores si estas me llamaban la atención. Esta vez si que he dedicado más tiempo a buscar algunas que sean interesantes, por lo que cumplí mi objetivo y fotografié algunas flores que se veían curiosas o por lo menos poco comunes. El problema es que empezó a llover y me tuve que devolver rápido a casa. Aún así, hice varias fotografias. Aquí les dejo algunas que me gustaron :).
Today I continued to practice macrophotography. As I said in the previous Ulography, I was just going to take pictures of flowers if they caught my attention. This time I have spent more time looking for some interesting ones, so I fulfilled my goal and photographed some flowers that looked curious or at least uncommon. The problem is that it started to rain and I had to return quickly home. Still, I took several photographs. Here are some that I liked :)
---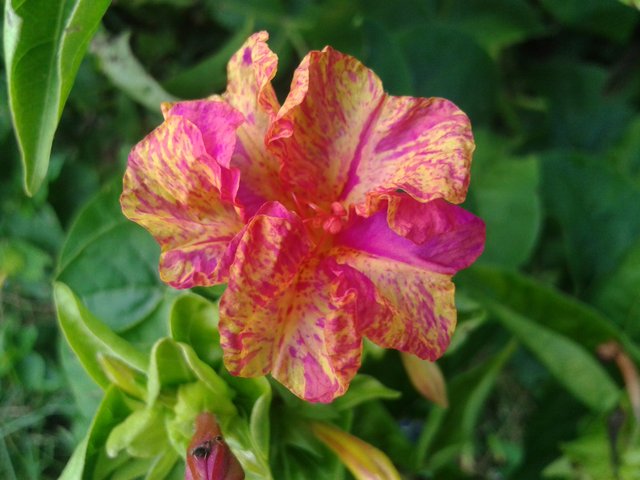 ---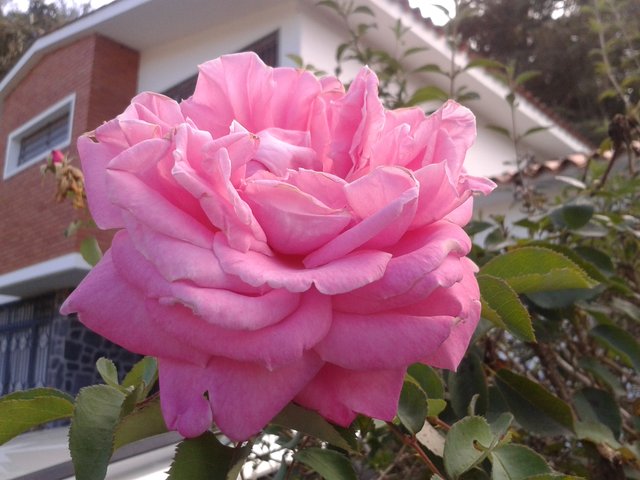 ---
(Imágenes de mi autoría, @lemedieval)
---
Esta es una que me había gustado bastante, pero que le tomé la foto muy rápido así que no quedó demasiado bien :/. De todas formas me ha gustado el tono de la imagen:
This is one that I liked a lot, but I took the photo very quickly so it did not ended up looking very good :/. Anyway, I liked the tone of the image:
---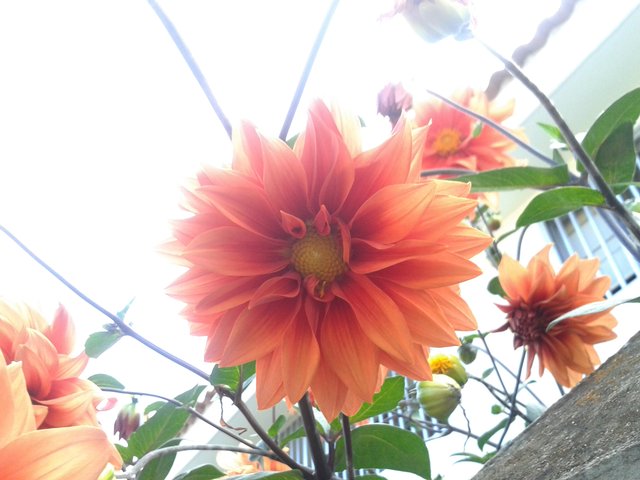 ---
(Imagen de mi autoría, @lemedieval)
---
Y eso es todo. Hoy a llovido así que apenas pude dedicarme como dos horas a tomar estas fotos. Pronto continuaré con las imágenes, dependiendo del clima (aunque pienso aprovechar este factor para practicar en futuras fotografías).
And that's it. Today it rained so I could barely spend two hours taking these pictures. Soon I will continue with the images, depending on the weather (although I plan to take advantage of this factor to practice in future photographs).
---
¡Espero que les haya gustado bastante!
---
¡Hasta pronto!
---
Toma una foto a algo que te guste y publícalo con este estilo usando los tags #ulog y #ulography (apoya a @surpassinggoogle) / Take a picture of something you like and post with this style using the tags #ulog and #ulography (support @surpassinggoogle)
---
@lemedieval
---