Ulog Quote #4 - Solo intento disfrutarlo / Just trying to enjoy it
¡Hola! Espero que estén pasando un buen día. / Hey! I hope you're having a great day.
El día de hoy me decidí por salir a caminar, para consultar precios en tiendas (y quedarme impresionado como siempre) y también encontrarme con algunos amigos que también se decidieron por salir. Incluso encontré a unos amigos ensayando con su banda en un complejo cultural. Pero claro... es muy raro que todo vaya tan calmado. De la nada una nube decide posarse directamente encima mío y de paso le da por empezar a llover como si no hubiera un mañana. Tardó un rato en escampar, pero al menos no me empapé del todo.
Today I decided to go for a walk, to check prices in stores (and stay impressed as always) and also meet some friends who also decided to walk. I even found some friends rehearsing with their band in a cultural complex. But of course... it's very rare that everything goes so calm. Out of nowhere a cloud decides to land directly on top of me and incidentally it starts to rain as if there were no tomorrow. It took a while to clear, but at least I did not completely soak.
---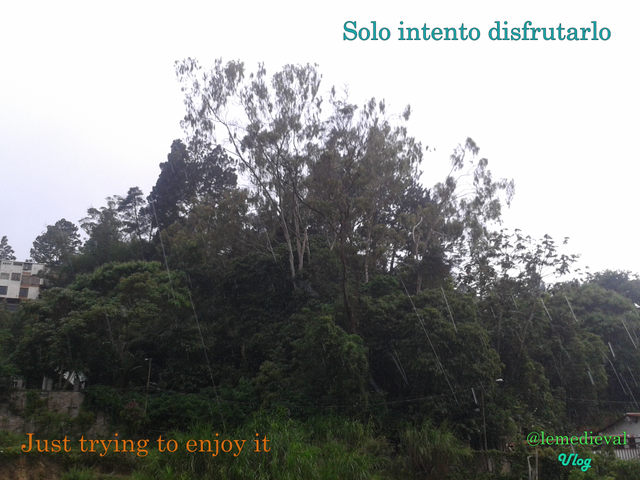 ---
Soy una persona a la que le gusta la lluvia, pero esto fue verdaderamente inconveniente porque ni siquiera llevaba una impermeable. Al menos me ayudó un poco a refrescarme, supongo. También dio lugar a un lindo paisaje que, bueno, no pude capturar muy bien ya que mi teléfono se dañaría con el clima. De todas formas me gustó. A veces puede resultar difícil, pero algunas cosas siempre son más fáciles de tolerar si intentas sacar algo bueno de ellas.
I like rain, but this was really inconvenient because I did not even have a raincoat. At least it helped a little to refresh me, I suppose. It also gave rise to a beautiful landscape that, well, I could not capture very well since my phone would be damaged by the rain. Anyway, I liked it. Sometimes it can be difficult, but some things are always easier to tolerate if you try to get something good out of them.
---
¡Hasta luego!
---
Crea un blog con este estilo usando el tag #ulog-quote para ayuadar al generoso @surpassinggoogle! / Create a blog with this style using the tag #ulog-quote to help the generous @surpassinggoogle!
---
@lemedieval