Create Handcrafts Out Of "Quotes By @surpassinggoogle" (Quote #1) - @lemedieval
Hola queridos amigos ¿como les va? / Hello dear friends ¿how are you?
Me animé a unirme a esta nueva iniciativa: Crea manualidades de las "Citas por @surpassinggoogle". Lo hice con un juego de imanes que me regalaron hace algunos años.
I decided to join this new initiative: Create handcrafts out of "Quotes by @surpassinggoogle". I made it with a set of magnets I was givem a few years ago.
Today's quote: "Everyone has something to offer" by @surpassinggoogle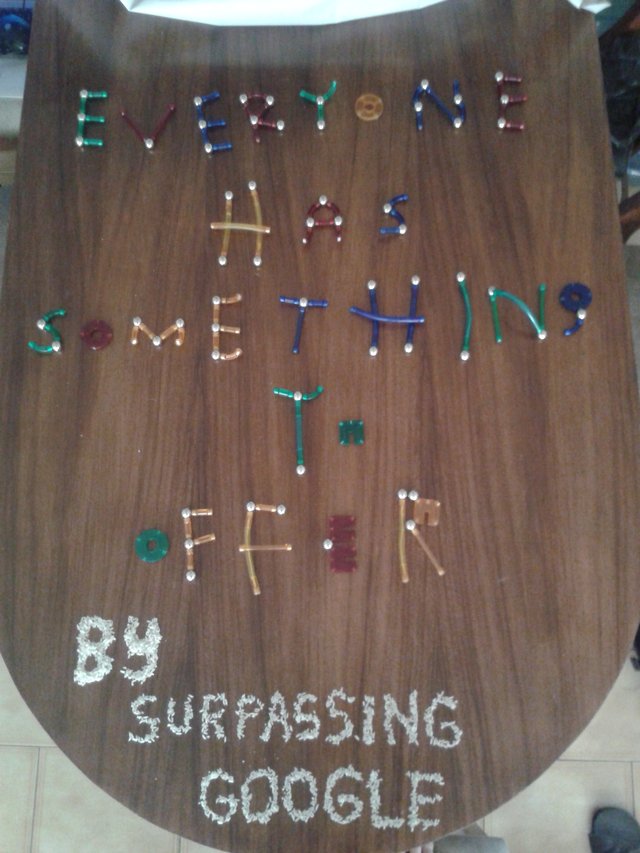 Y aquí esta la prueba de que yo, @lemedieval, he sido el autor de dicha manualidad:
Here is the proof: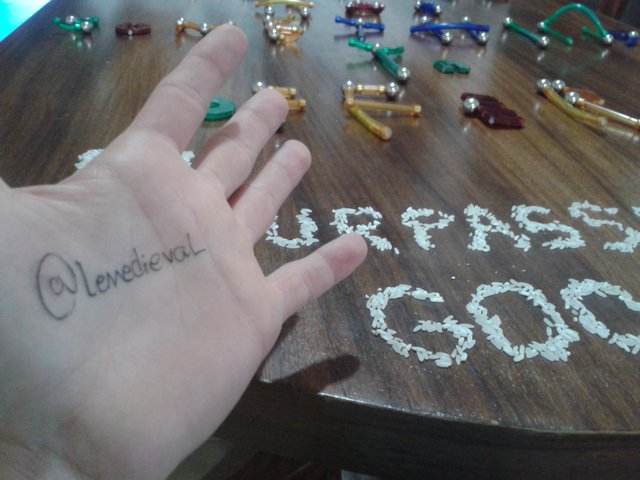 Me tomó mucho más de lo que esperaba ya que al final me estaba quedando sin piezas así que tuve que improvisar un poco. Como ven, el "by @surpassinggoogle" está hecho en arroz.
It took me a lot more than I expected since in the end I was running out of pieces so I had to improvise a bit. As you can see, the "by @surpassinggoogle" is made in rice.
---
Aquí está una parte de cuando comencé a elaborarlo:
Here is a part of when I started crafting it: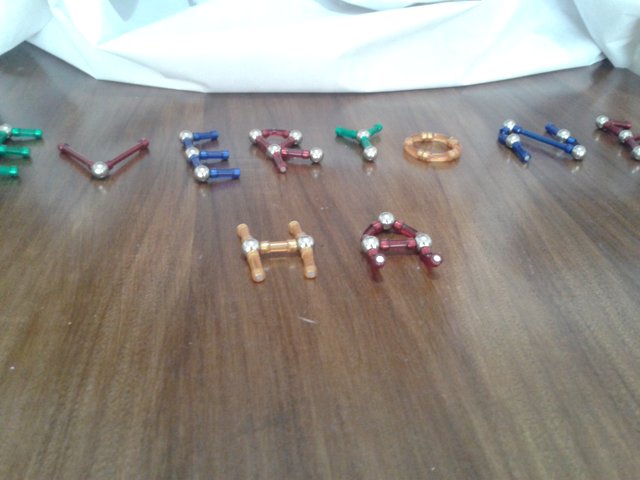 ---
¡Los animo a participar! Post original: https://steemit.com/ulog/@samic/create-handcrafts-out-of-quotes-by-surpassinggoogle-quote-1-crea-una-manualidad-de-las-citas-por-surpassinggoogle-cita-1
---
¡Hasta luego!
---
@lemedieval