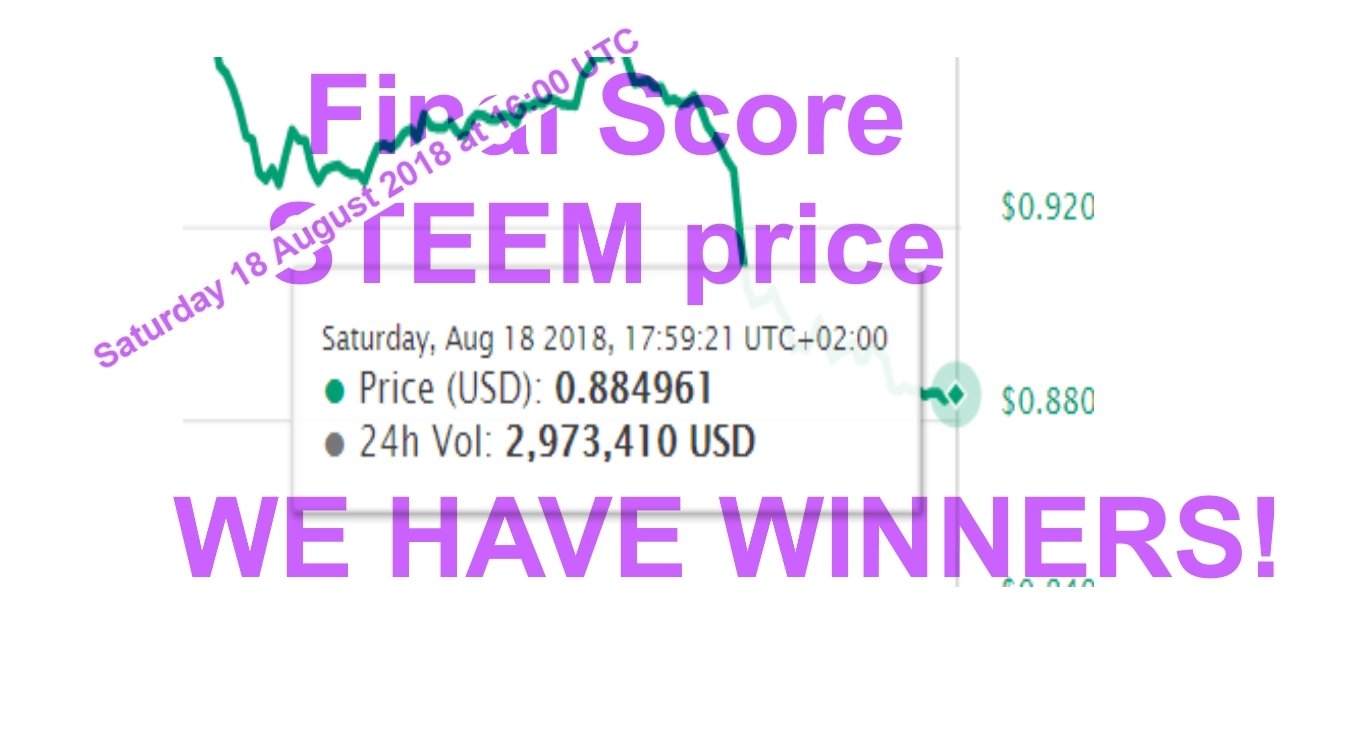 Hello steemian friends. So we have the final STEEM price on Saturday 18 August 2018 at 16:00 UTC (==18:00 UTC+02:00). We had a late sudden downturn (surprise!🤣😀🤣😀🤔) to 0.8849 us$ per STEEM which is just as well for these lucky winners of 1 SBD who were closest to the closing price as follows:
CONTESTANT, guess, price difference
@alejo1996 0.90 +0.015
@sheskanto 0.89 +0.005 (very close, what does @sheskanto know that we dont? 🤣😄🤣😅)
@akomoajong 0.86 -0.025
@sughey 0.86 -0.025
@luzanais 0.85 -0.035
Congratulations! 1 SBD will be tx'ed to your wallet shortly.
Today i like to dedicate this contest to our amazing friend @cryptopie 😎 who as we all know suffers from many ailments yet incredibly posts frequently very captivating blogs where we can learn from daily, check them out!
Hence, i tx 5 SBD to his STEEMIT wallet, thank you @cryptopie! And thank you participants, STEEMIT blockchain and all STEEMIANS all over the world!!