ULOG #9 - A Mug of Something Warm
I woke up late today. I slept at 3AM and woke up at round 10AM. It started raining early today and made me want to sleep in. The weather was just great for that. My mom prepared oats for breakfast earlier but since I woke up late, I had to heat it up.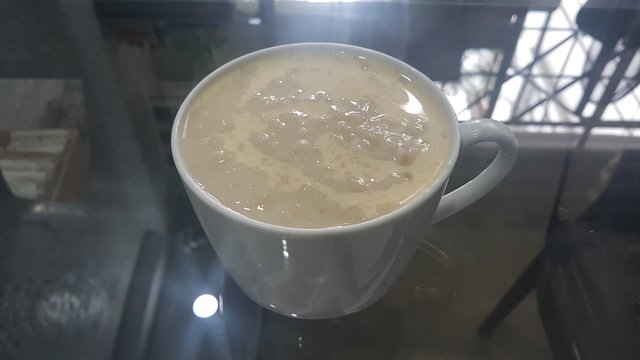 I added evaporated milk to mine. The warm food made me feel great specifically during this gloomy weather.
Stay warm and cozy!
---