ULOG #8 - Yummy Fish and Fish Eggs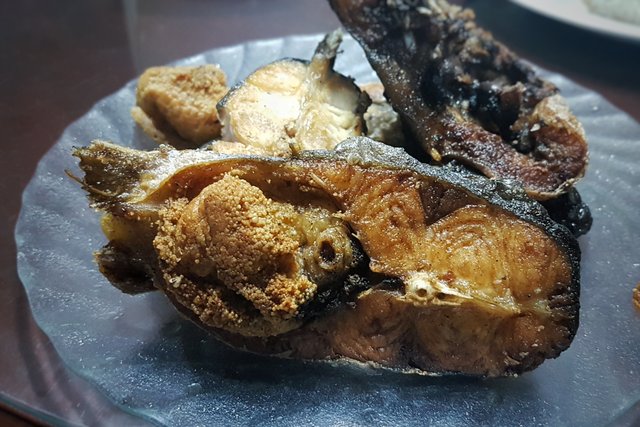 I don't know what kind of fish this is but it's super yummy. The flesh is too soft that you don't need to grind on it too much, it kinda just melts in your mouth. The only crunchy parts are the parts that are brown, the surfaces that touched the pan.
The eggs are like tiny popping bobas when you bite into them. It's a little hard on the surface because it was fried and soft on the inside.
---