ULOG #6 - Another Korean Dish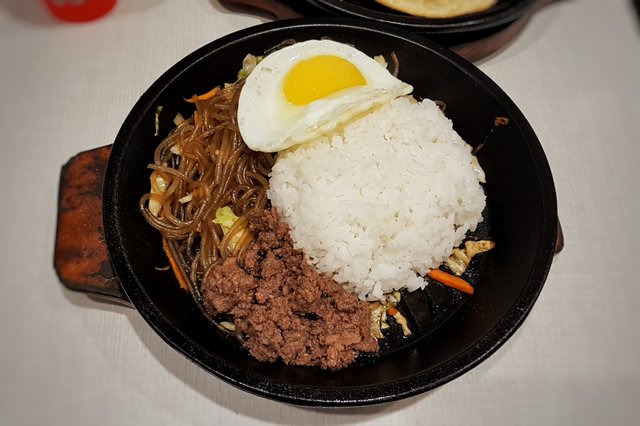 Hey! Here's another ulog post of mine about food. On my first ulog, I posted beef bibimbap. Now, my post is beef bulgogi.
Whenever I crave good food, most of the time I crave korean dishes. I stayed in a city for almost 10 years where plenty of koreans live. There are korean restaurants everywhere. I have koreans friends too and we hang out over barbecues and soju.
I bought this at an SM food court and it's pretty good. 👌
Fun Fact
Bulgogi literally means "fire meat". It is marinated thin slices of meat (beef or pork) grilled on a barbecue or a griddle.
---