ULOG #6 - Another food blog :)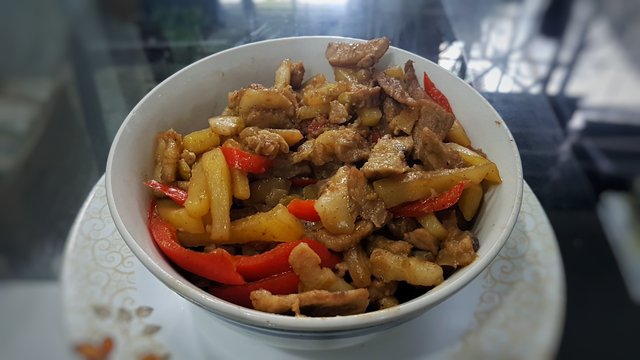 This is a Filipino dish called Bopis. It's supposed to have pork lungs and heart but we forgot to buy some at the market so its just meat. We added potatoes and bell pepper.
If you're wondering if I cooked this, the answer is no. Sadly, I don't know how to cook but I very much love to eat. It's obvious from my previous posts on how much of a foodie I am. All I ever posted these past few days are ulogs about food. Well, ulog + food is just another great combination. Maybe one day, it will be one of the trends.