#Ulog is such a brilliant idea! It is an answer to all our content struggles. Anyone who'd say that there's nothing extra special with their day is actually telling a lie! Here's my ULOG entry for today!
---
#ULOG S2018E76: Preparing for Tomorrow's Retreat While Writing for Wordmasters
---
Preparing now for tomorrow's spiritual retreat to Lava Mountain River Farm. I had to bring my pens with me of course but before that, I have to charge all our digital gadgets like cameras, drone, power bank, my cell phone and get our stuff up on our bag. We won't bring our laptop since we have to focus on the event.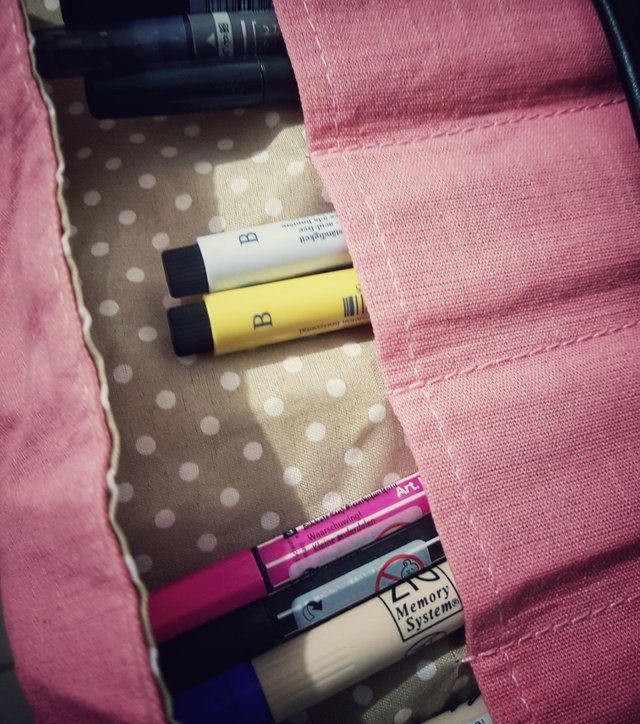 There's a series of activities and I am excited because it has been a while since I had joined this type of event. The last time I guess was way back in high school for a camp. I am glad that this time, I am going with my husband.
In fact, he was the one who was eager to join because his colleague invited him. After a few months of their weekly Bible study, the retreat came and he immediately committed.
Both my husband and I love to sing Christian songs every morning. Earlier, I felt like wanting to write them down with my brush pens. Its been awhile as well that I had not made any write-ups and I am already very behind with my monthly entries on my planner. This was a good hand exercise!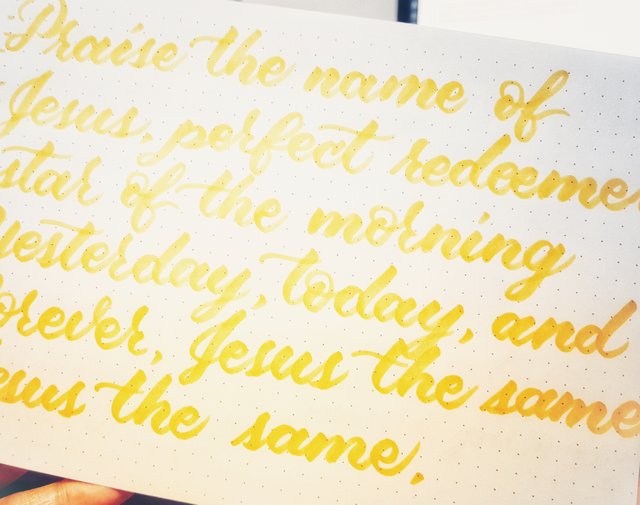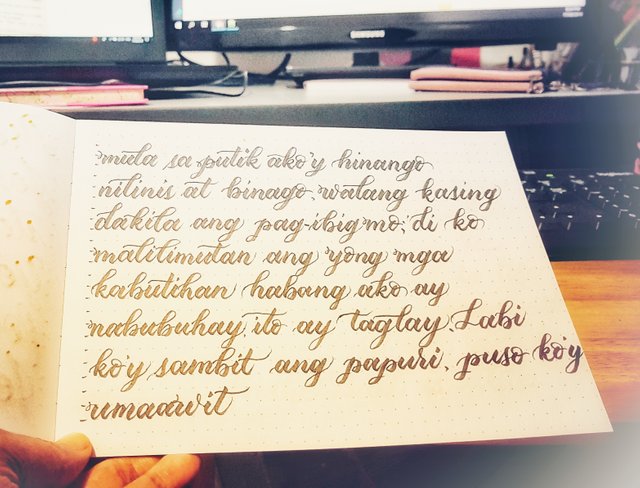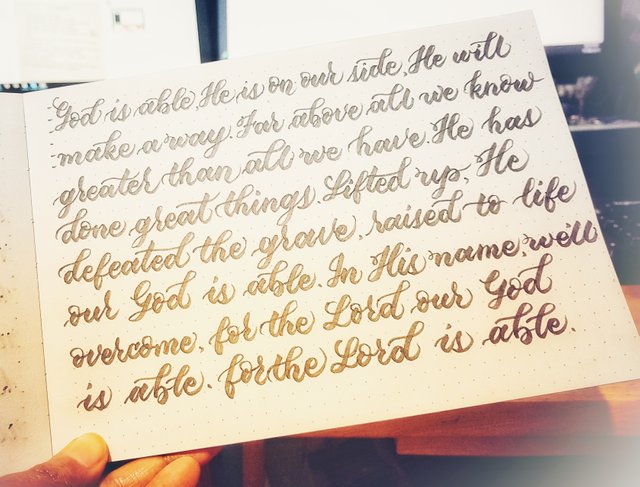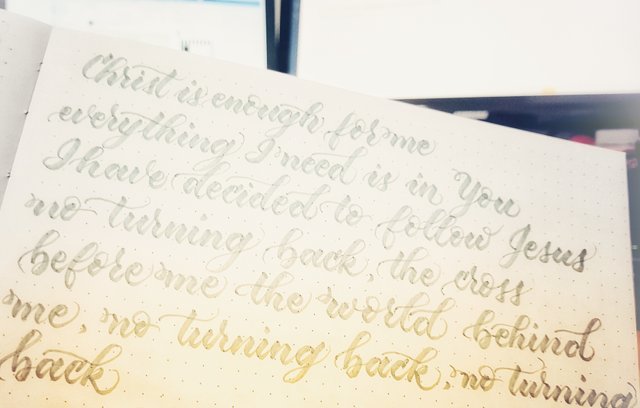 I hope you were also singing while reading the written lyrics above. I used my dotted notebook. I guess I will be bringing this instead together with my pens.
---
Another accomplishment for today was that I finished writing another article for Wordmasters.io. This is a site which provides an opportunity for writers. They provide blog topics and set the requirements too. The user can just pick from the list of projects and return the written article in the docx file.
I was astonished to know that their main office is in Cebu City so I had joined and is still working my way to becoming a junior writer. If you are looking for another writing opportunity, you may register with Wordmasters.io. It is cool that they only require less than 500 words and they allow you to pick up the topic you like on the list and the best thing, you can research but just make sure the article is plagiarism free!
---
That's my ulog for today! How was your day guys?
---
"Joy comes when we don't give up on Love." - Tony Meloto
---



---