#ULOG S2018E048: My Simple Lemon Honey Vegetable Salad
I have been a Pescetarian since February this year. I was a Pescetarian a year ago and decided to return to not eating any meat products except for fish or seafood, egg, milk, and cheese.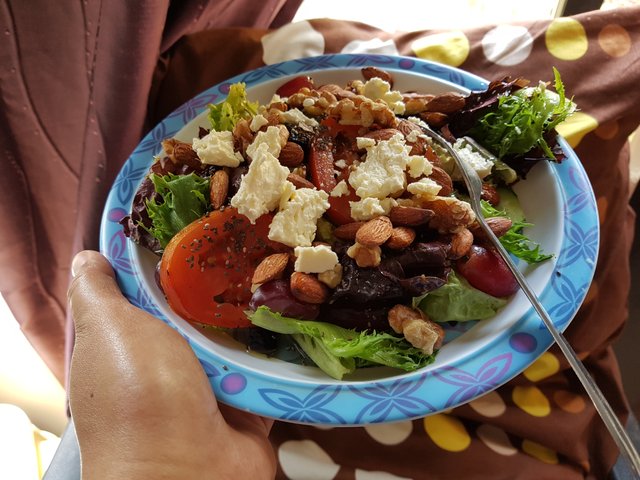 This was what I made earlier today.
I would like to share again my simple salad. I am eating this each time when I don't feel like eating rice or any fish. Or if there's no other food available because first, it is very easy, then it doesn't require any cooking plus it can satisfy my hunger without having this feeling of being full!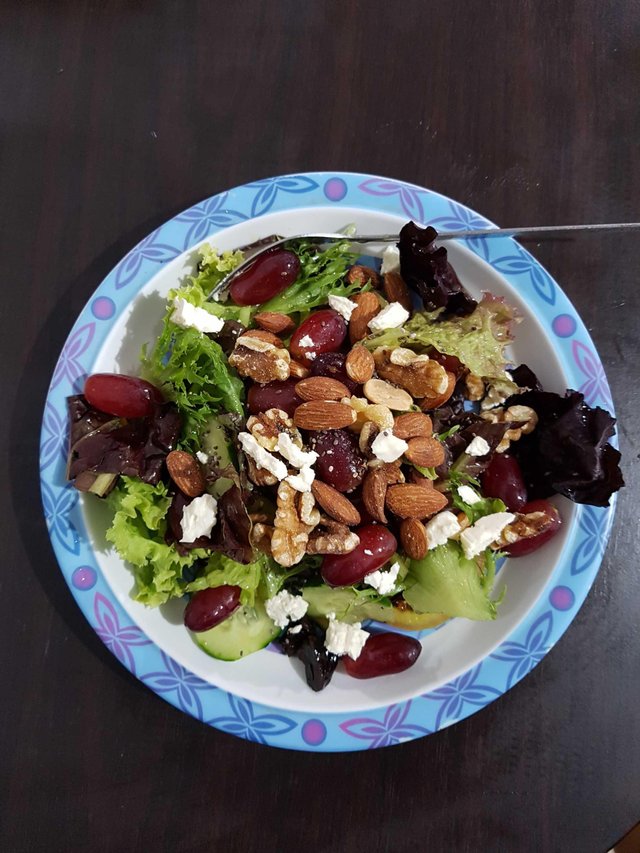 This was made a few days ago.
My salad is very simple, it only requires the use of hand by breaking the leaves, or maybe a knife for the lemon or calamansi. Here are the ingredients:
Lettuce (any type works, I prefer having different colors to make it more colorful)

Cucumber ( I like the small ones or the Japanese type because the seeds are small I can just eat them altogether)

Salad Tomato ( A pack contains four pieces usually worth Php80)

Any sweet fruit, I usually use grapes or sweet ripe mango, sometimes I have dragon fruit just to add color and vibrance to the salad

Nuts like Almond or Walnuts

Feta Cheese

Chia Seeds

Raisins, Dates or Pitted Plums
For the dressing, I combine parts of freshly squeezed lemon or calamansi juice, olive oil, honey (from the Buzz Cafe), salt and pepper to taste. That's it!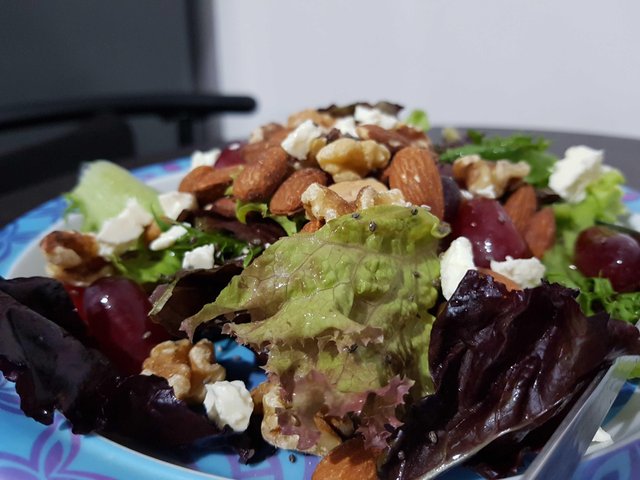 Obviously I use the same plate most of the time.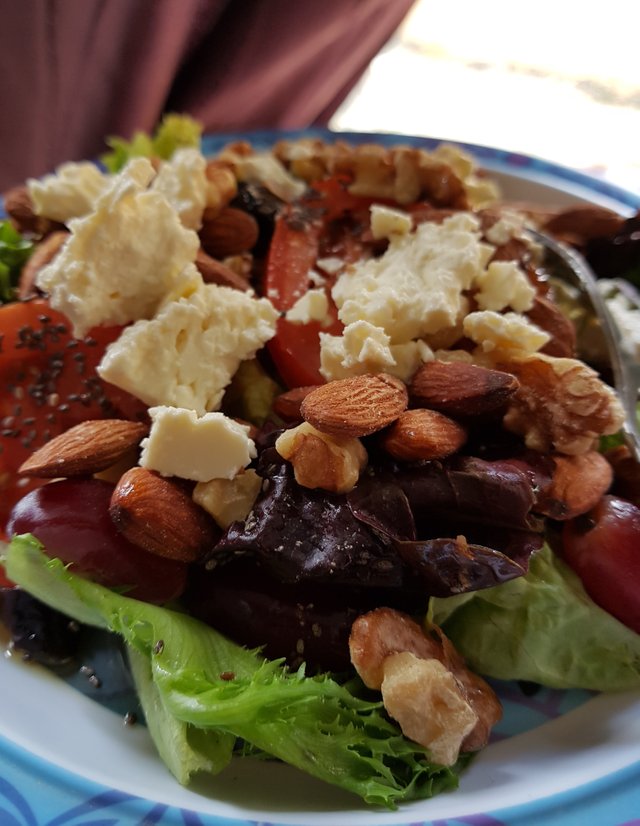 I went extra with my Feta cheese today.
If I am making this at home, one plateful of salad would only cost less than a hundred pesos because I'll be partitioning the portions of the ingredients. It is healthy and very fulfilling! I have never gotten over it just yet.
---
Sometimes, I also eat just fruits because I love fruits. And I pair it up with tea.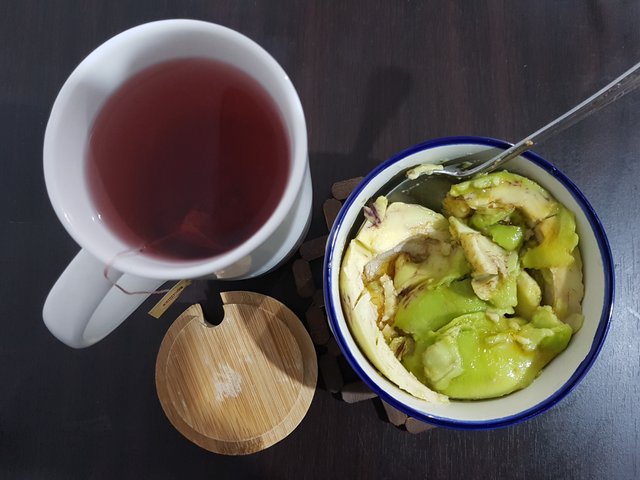 I added a Molave honey from The Buzz. Their honey is my favorite though because they just taste really different from those we had tried before from the grocery stores.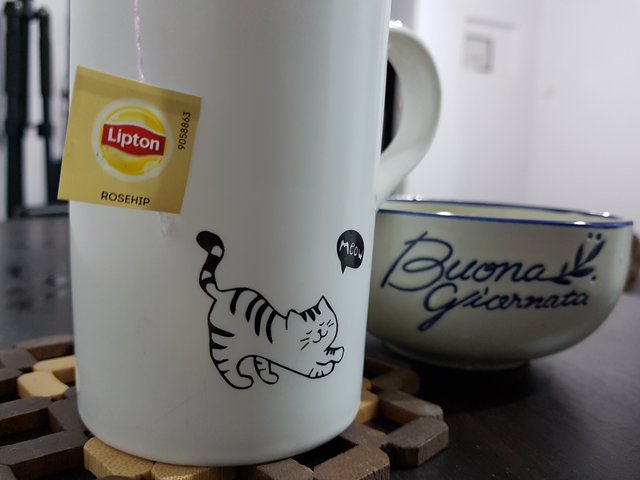 The tea was a gift from my friend colleague who just arrived a few days ago from Belgium. I am not sure though if this flavor is available in Cebu.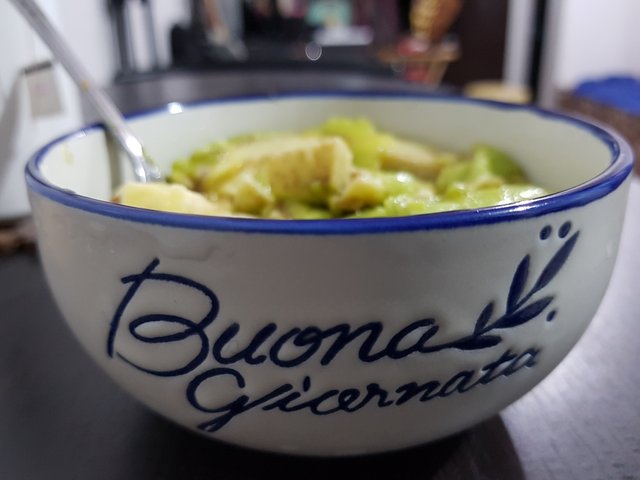 I love my new bowl because I bought it for only 15 pesos at SM Seaside department store. It was on a 50% sale.
I bought two bowls because there were just two designs available. Here's the other one. I made a trail mix from a pack of M&Ms from my brother in law and the nuts from Shopee.ph.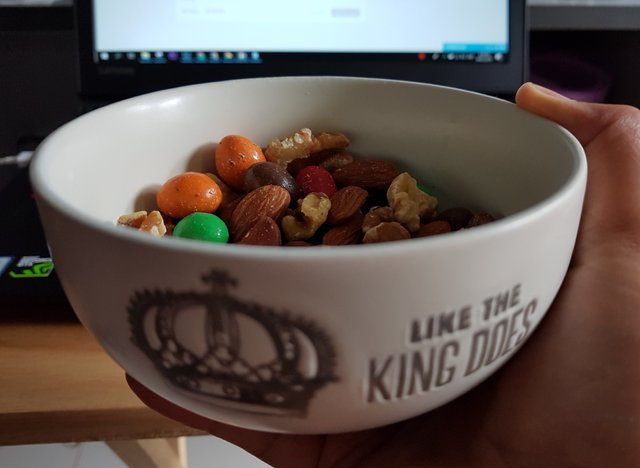 It says Like the King Does. How do you find it?
---
"Joy comes when we don't give up on Love." - Tony Meloto
---



---