Hello everyone! Welcome to my 4th Ulog :)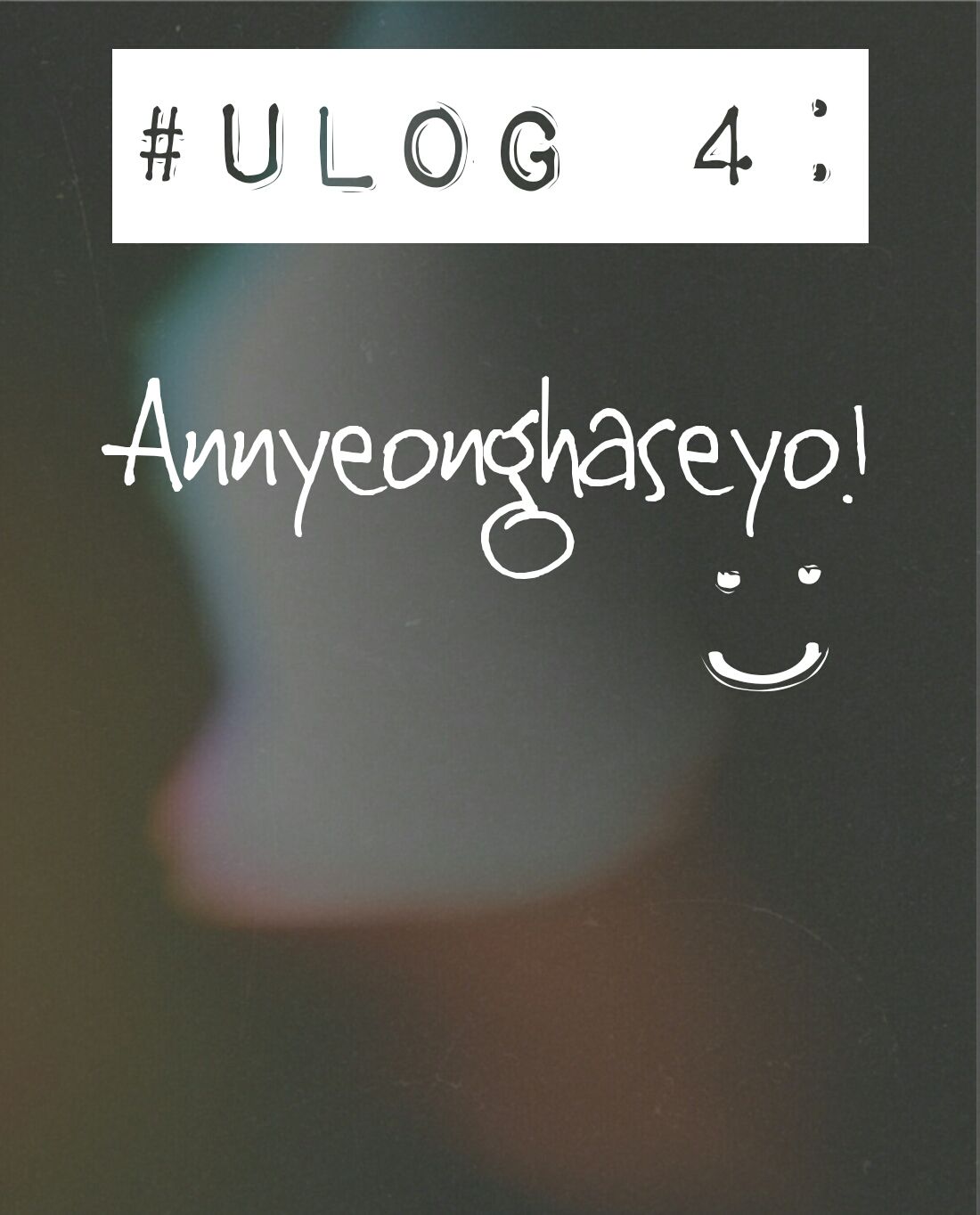 When me and my sister heard that there will be a Korean restaurant at Pakil, we were so glad that time since Pakil is not that far from Siniloan, our hometown, we can now try Korean foods. Everytime we watch a Korean drama, we were always wondering what's the taste of their foods but now, we can now eat some of their foods.
So, a few weeks later after it's opening, my sister treat us there. Yay!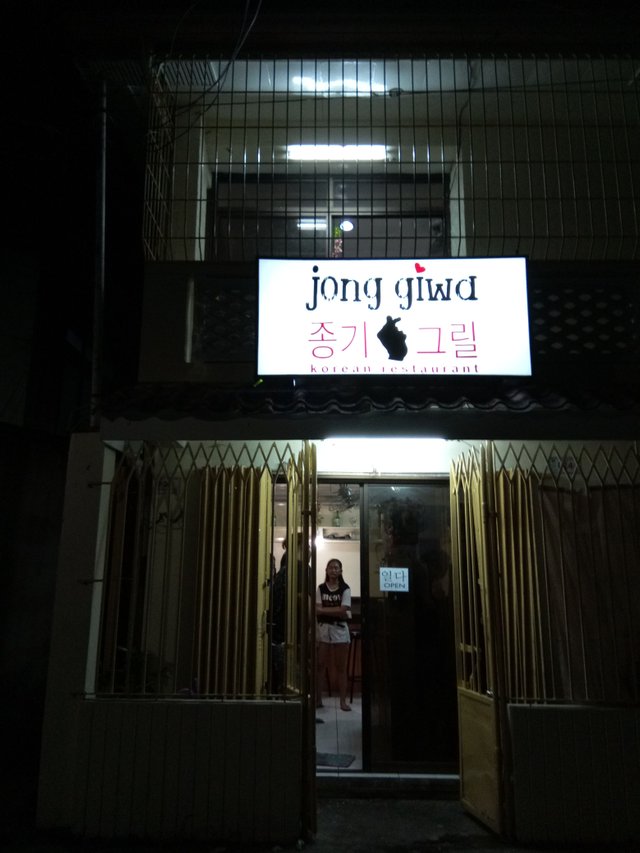 The restaurant is just small, so you'll expect that maybe there's a lot of people inside.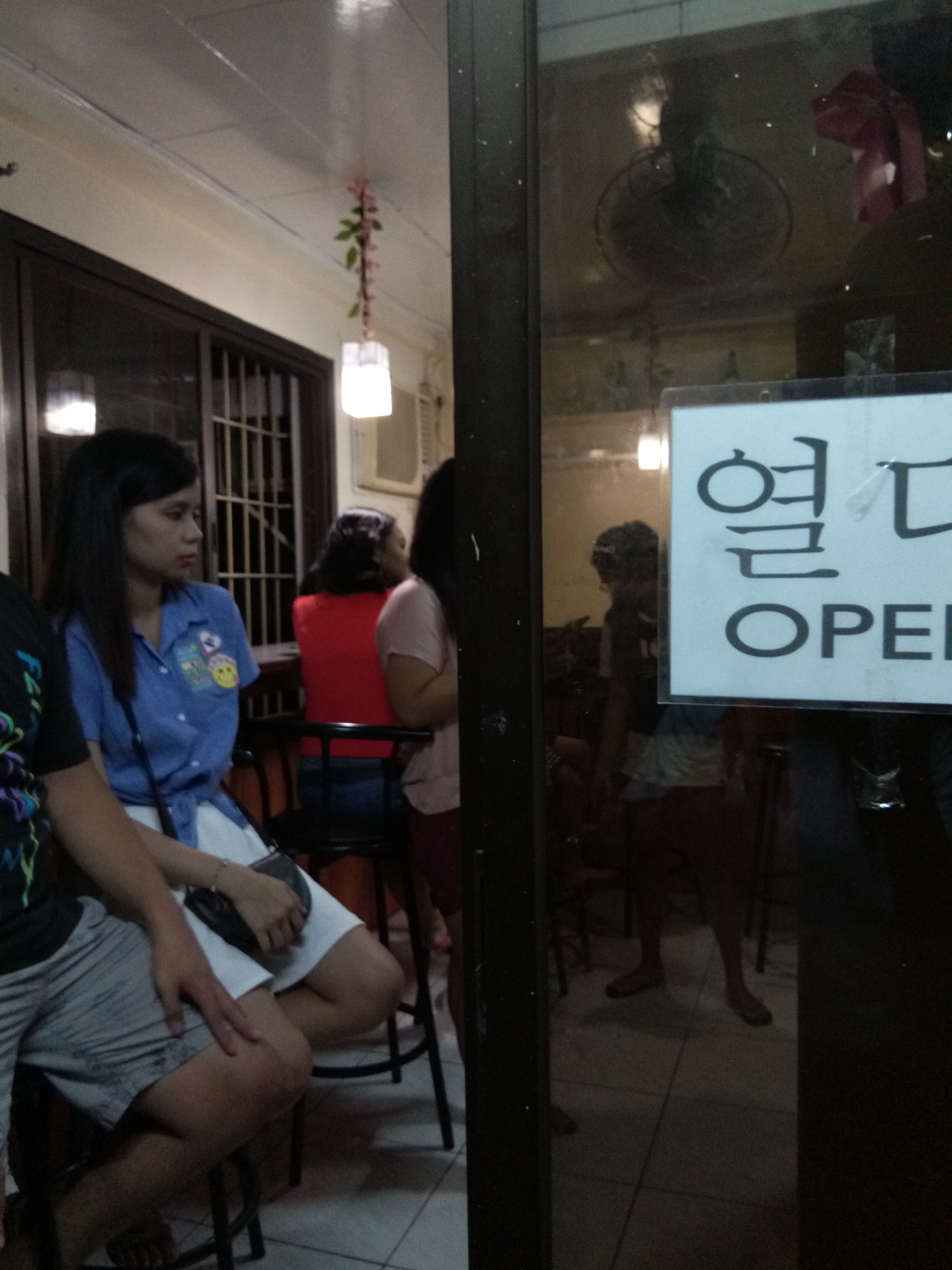 Since the restaurant has no enough space for many customers, we have to wait until there's a vacant for us.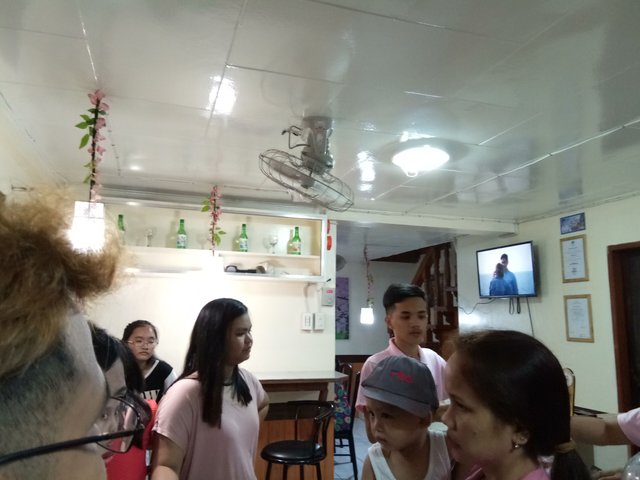 We waited for about 20 minutes until there's a vacant for us. It's kinda tedious but the seats are comfy and there's a tv which plays some music video so it somehow help some customers to not to be bored. So, we ordered samgyeopsal, gimbap, kimchi fried rice, bulgogi rice, japchae, jajangmyeon, french fries, and a pitcher of iced tea.
The price of their foods are ranging from Php 49-199, but most of them are Php100+.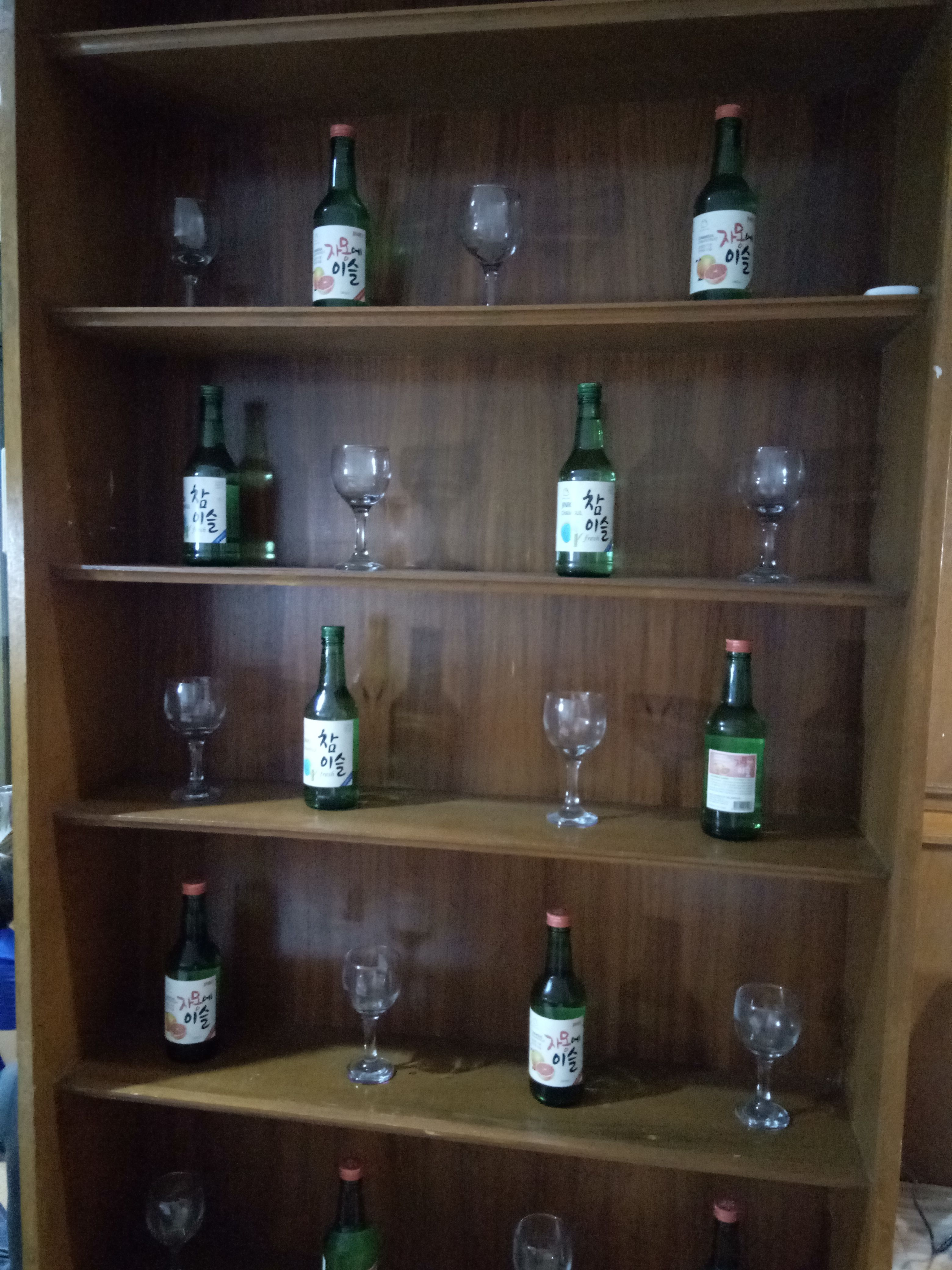 Soju? Yes! It is also available here. So you can have a drink while eating their foods. The flavors available there are fresh and grapefruit. But, I don't know what's the price of soju there.
And after waiting for about 20 minutes, the seats for us was at the 2nd floor. And the first thing that came into my mind is that, "Wow, I feel I'm in Korea!"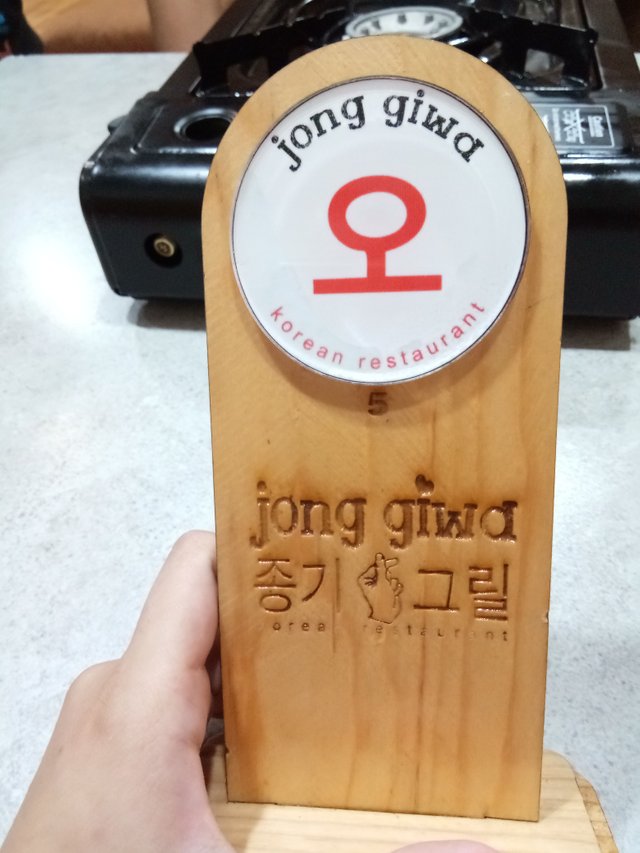 And this is our number, and I think it's cute because it is really customized.
And then, we have to wait again for our foods, so we waited for a few minutes and japchae was served first.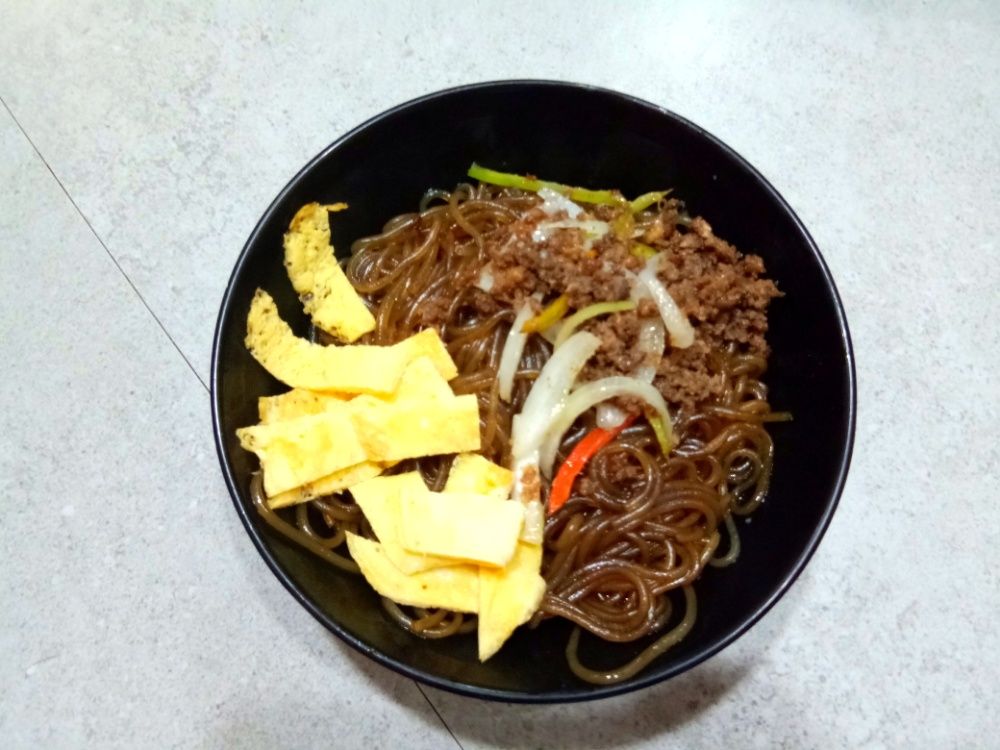 Then we waited again and jajangmyeon was served.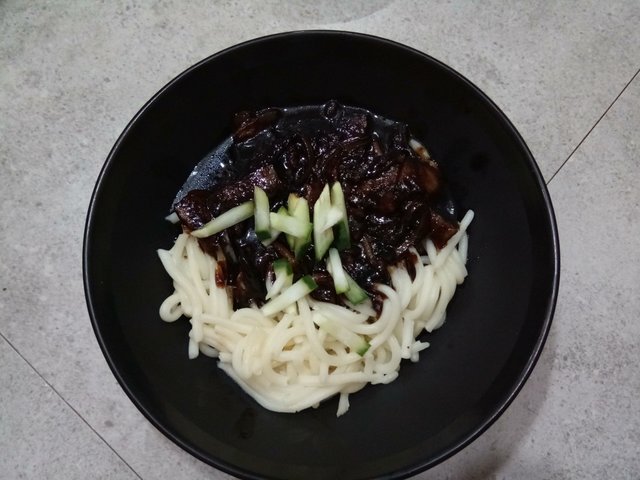 And we waited again for a few minutes and... finally! The rest of the foods we ordered was served.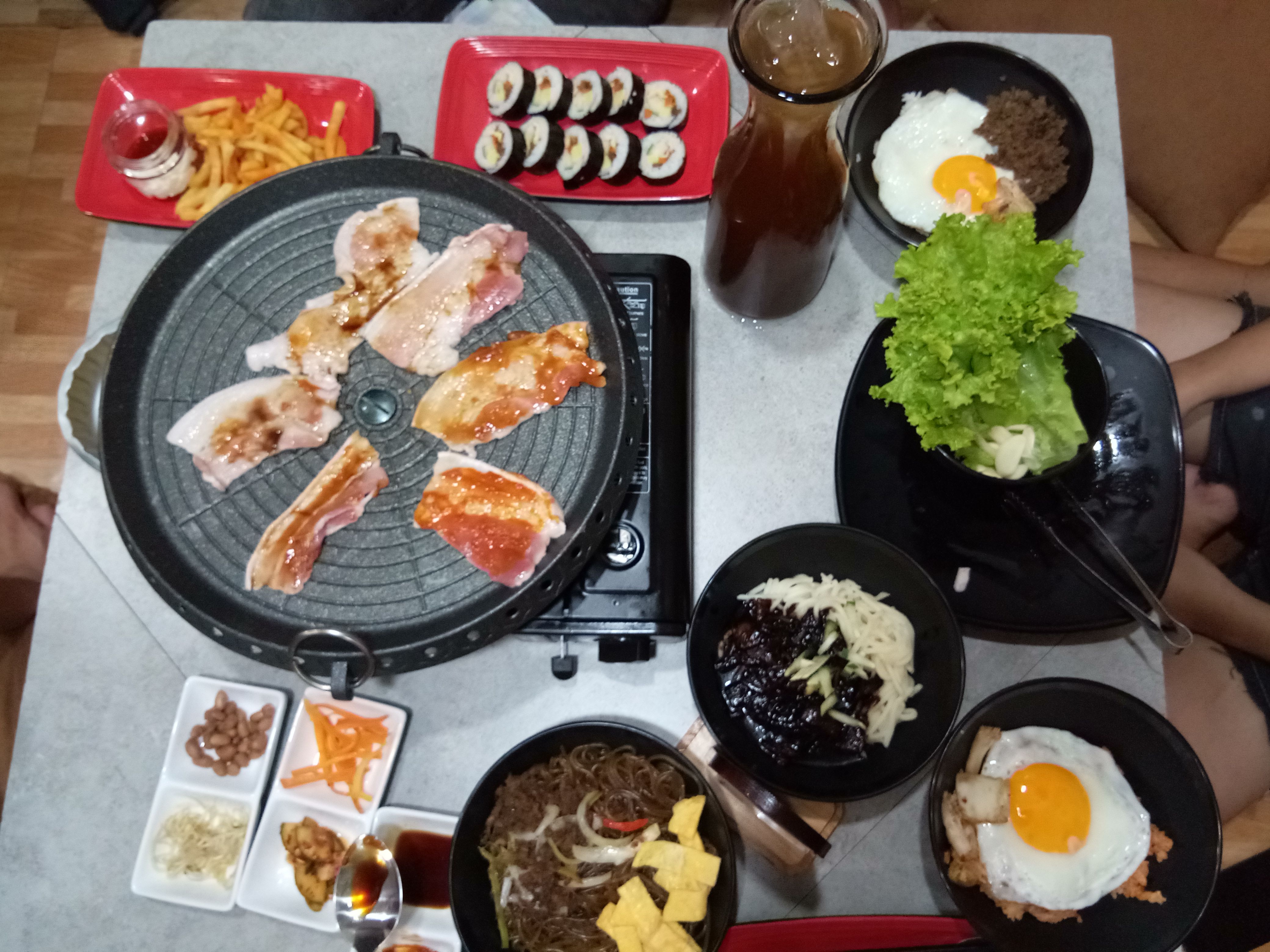 And we took pictures while we were having a taste of their foods hehe.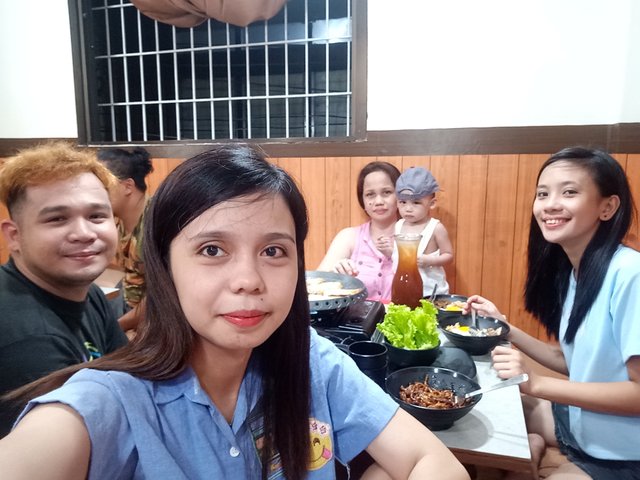 This is me, my ate (older sister), my mother, my little brother, and my ate's boyfriend @jepoyasinas.
We continued to ate them and we took a few pictures again.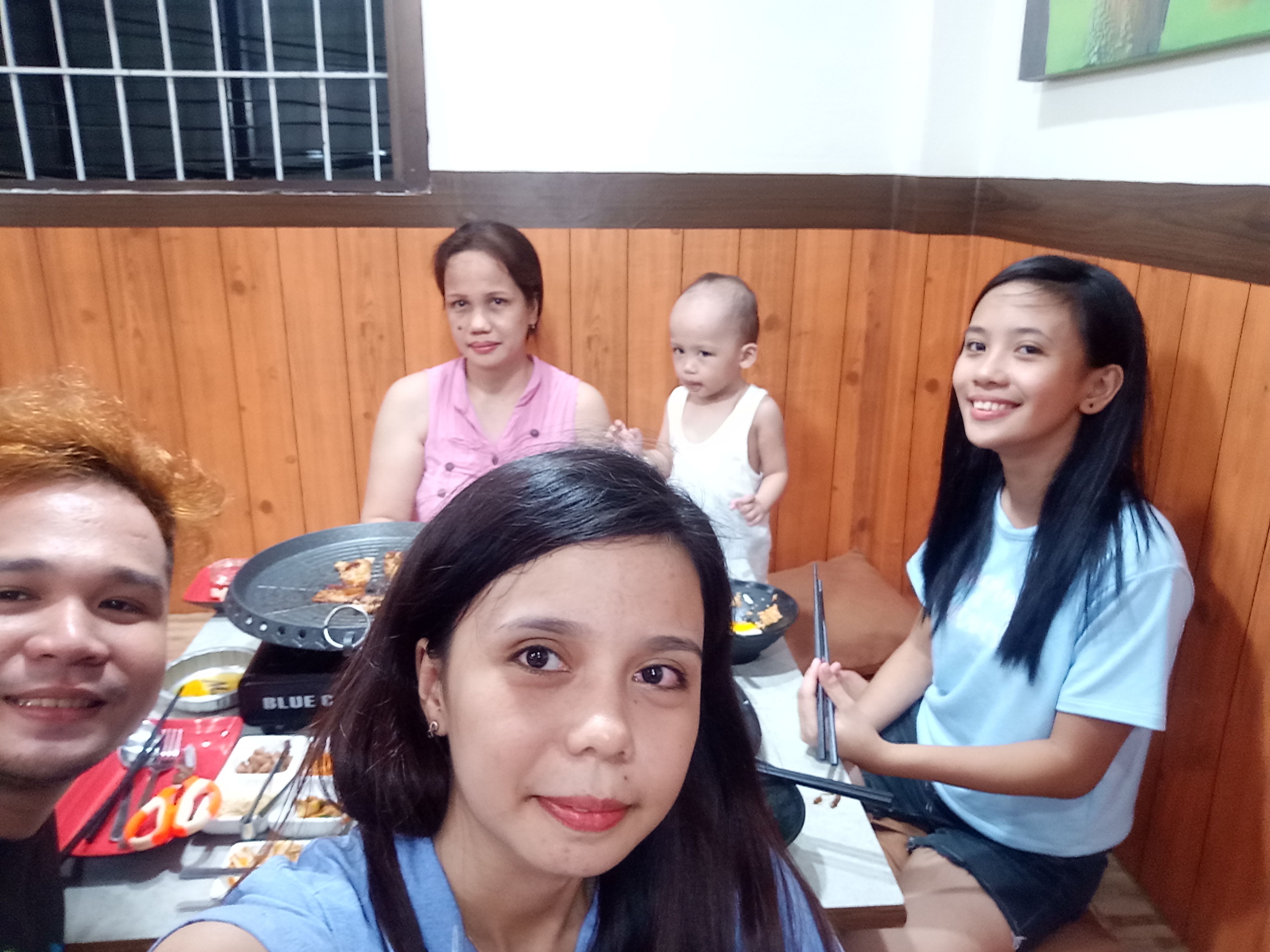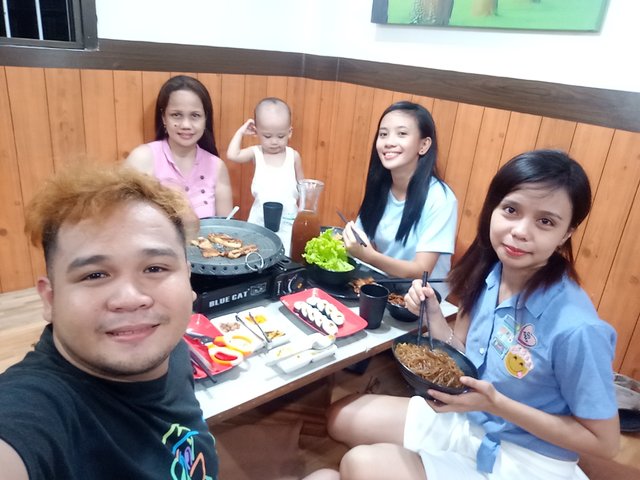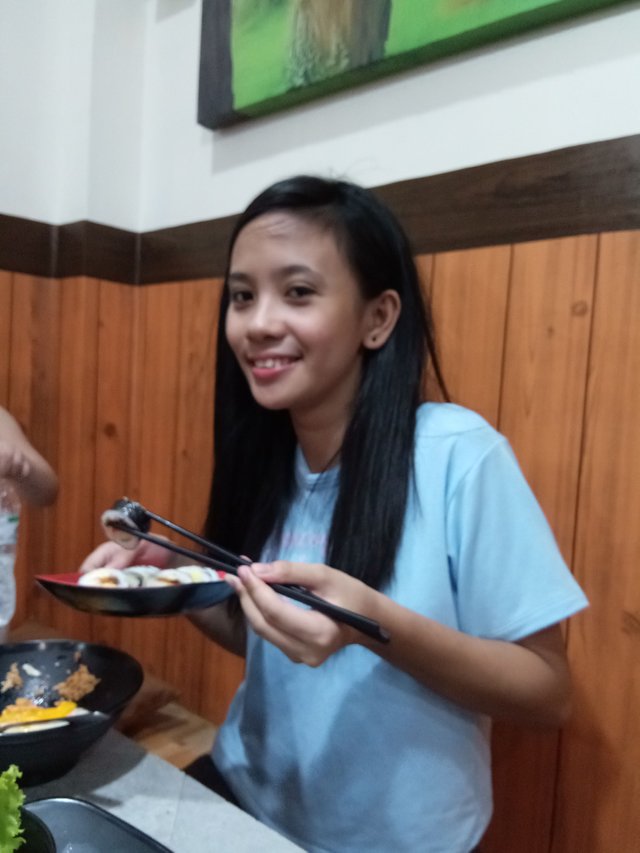 Me trying to eat gimbap while trying to use chopsticks. I admit, that was my first time using chopsticks and it was pretty hard, good thing I get used to them.
And after we ate our dinner, we took a few pictures again.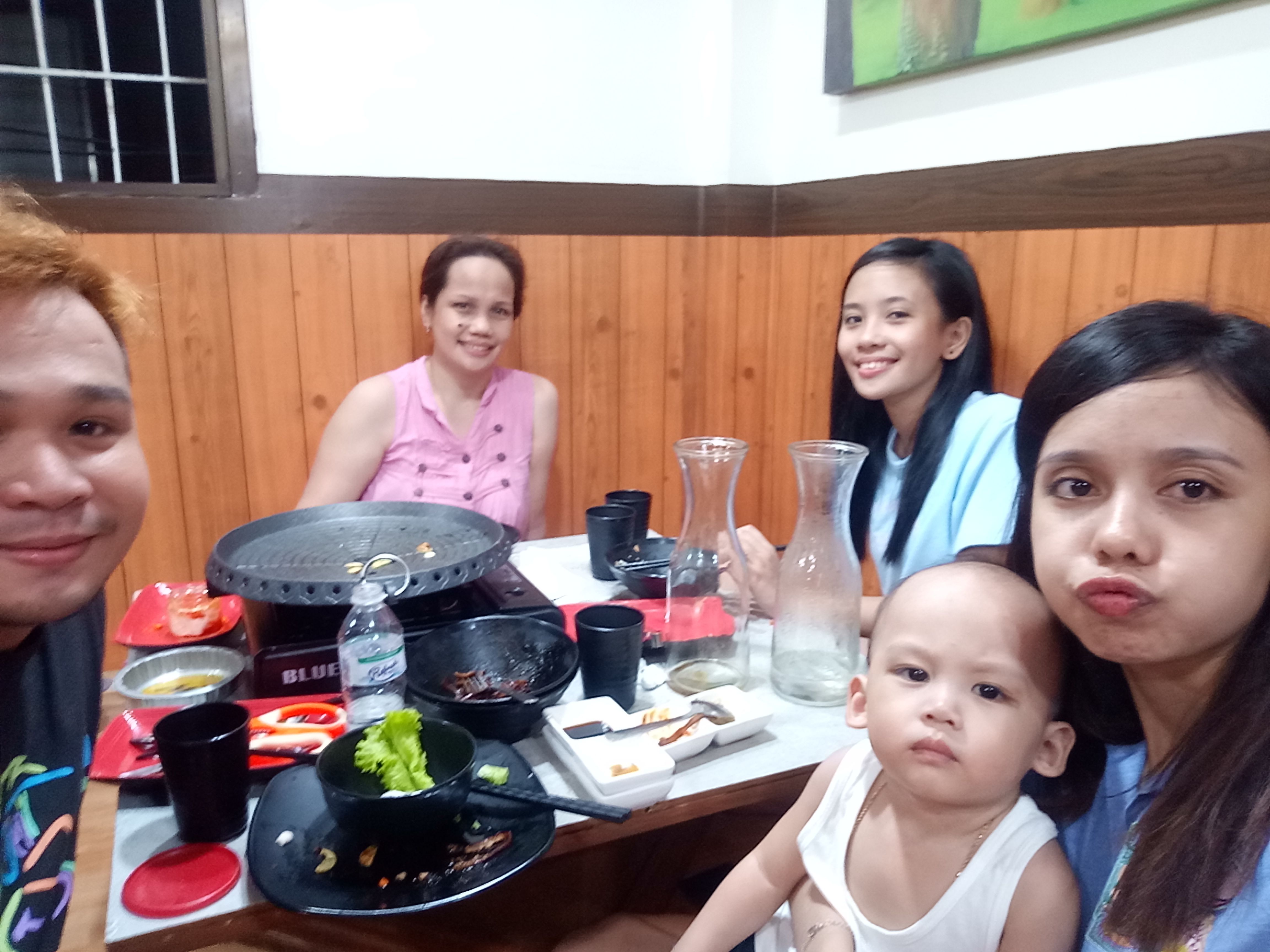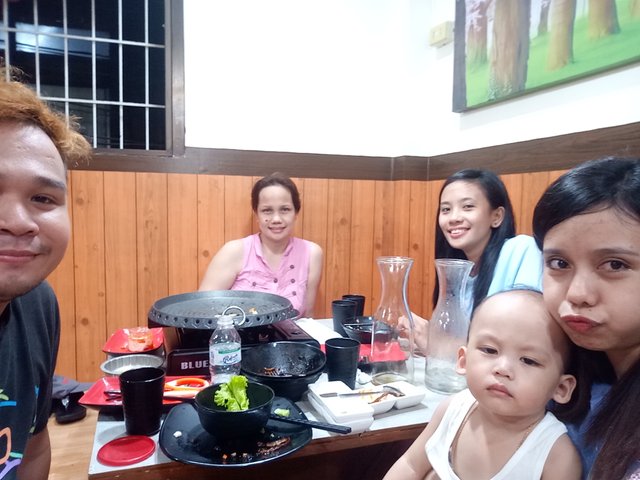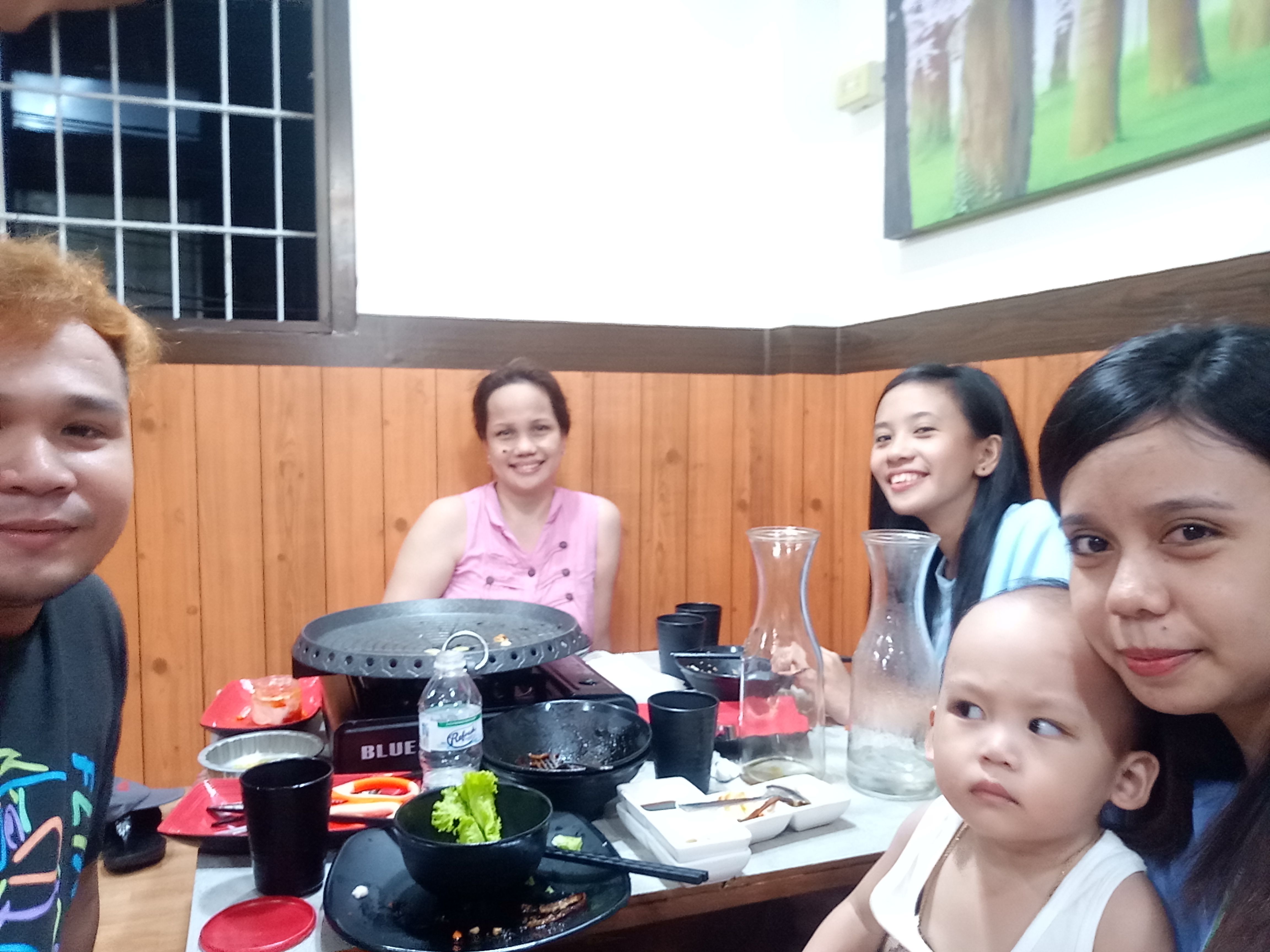 When we saw this picture we laughed at the way my little brother looks at my ate's brother. My little brother was like that because he is sleepy and he's in a bad mood because he wants us to go home but we were not done yet.
Then, after taking pictures, we waited a jeepney and went home.
So, overall the foods there are good and if you guys are going to ask me which food tastes great, for me, it's samgyeopsal and japchae!
---
And this is my 4th ulog!
I hope you liked this post, so much thank you for reading and supporting me! God bless and have a nice day everyone! ❤