Good morning Steemit and to all uloggers out there!
Who is she..?
A very beautiful and ladylike angel of mine..
Yeah it's my daughter. She's having herself ready for a parade in their school. Since it's October, we are celebrating United Nation's month!
It's a yearly celebration normally held at school..
The students enjoyed the event wearing different costumes representing different nations.
And really had fun inspite of the hot weather here in our country.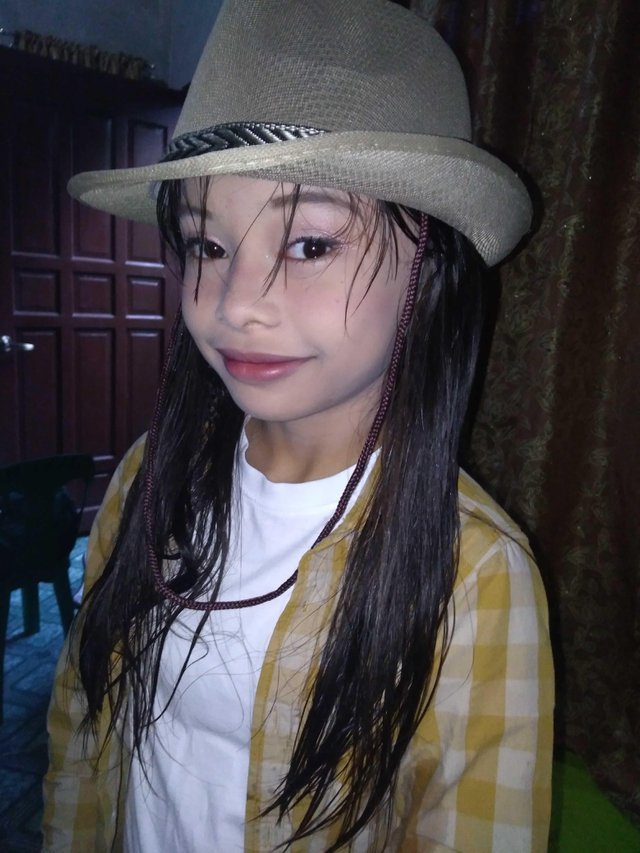 So why am I grateful?
This angel is the reason I feel so grateful today. I can't imagine how she'd grown so fast that now she's this pretty and very independent. I remembered when she's just too young that she can't last a day not saying "I love you Mama! " Those moments were so precious.. * Being an #untalented-mama, you only wish for what's good for your children. *
And I'm so grateful with the Lord God for He's given children who always listens and also cared to us.
It may not be easy raising a child but knowing that the Lord guided you each day and He's always there to lead us the way no hardship is not surpassed.
I just hope that they will grow with the grace and glory of the Lord!
God bless everyone!