ULOG#76: My Merienda for today!
Hey Steemit, good day!
I'm here to share to you how's my day.
It's been a tiring day because I had so much laundry to do. Although I really hate having my laundry all like mountain Everest high hahaaa but I had no choice because I got so busy for there were so much stuff needed to be done. My husband also went for a checkup because he wasn't feeling well the past few days.
So today I really needed to do the laundry.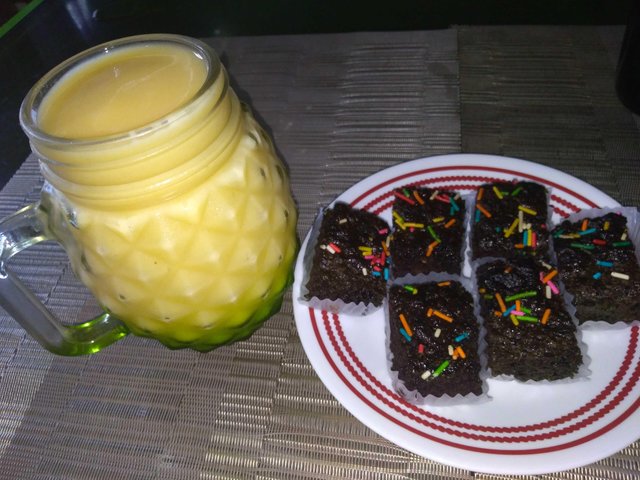 I'm so glad that I have my daughter who can help me do the chores. Since it's been hours of doing the laundry,then maybe we need to take a break. I made a fruit shake. This is a combination of pineapple, mango and cantaloupe. We really love shake because the weather nowadays is rising up. And to give a little compliment with my shake is to pair it with brownies. I just bought this because I don't know how to do it yet! But I'm planning to learn how to make brownies. Maybe later!
Come on guys join us on our merinda(snack)!
---
---
# Thanks for the visit! >>>># God bless!