Ulog#70: Egg roll with beans and cheese!
Hey steemian'Z and to all uloggers out there!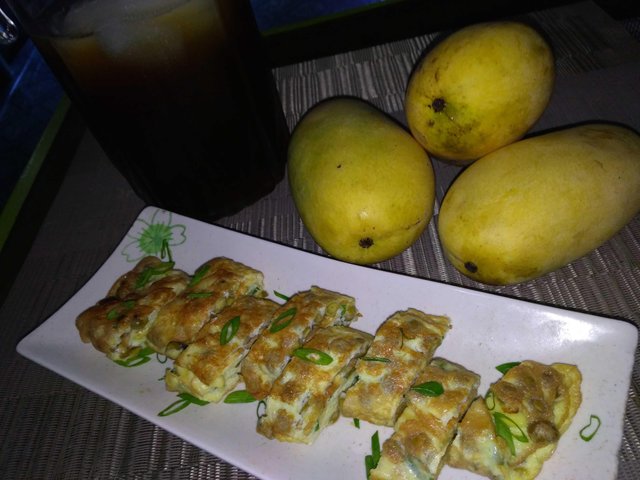 Look what I got here?
This is my lunch for today. An egg roll, mangoes and a pitcher of cold ice tea. As we all know egg roll is usually prepared on breakfast meals but since I feel so lazy today, I just have an egg meal for lunch because this is very easy to prepare. I have fish on the fridge anyway but I just feel like eating egg with a cheese.. Does it sounds delicious? I don't know. This is my first time to make an egg roll with cheese and beans. Although I've made an egg roll before but a different version and for sure this goes well with my mango fruits.
And the ice tea is so refreshing especially the weather is getting hotter and hotter everyday.
So guys come and join me on my lunch!
Let's eat!!
Thanks for the visit!
God bless!