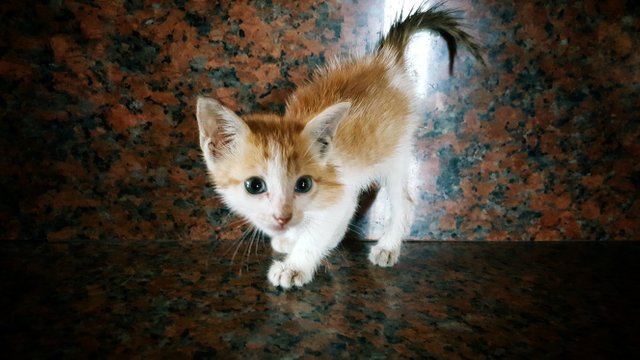 The weather wasn't good this past few days and I'm running out of stock so I went out for a quick grocery shopping today. The roads are still wet and some with flood water.
While I was on my way home, I saw a lonely kitten, wet and scared. It's so heartbreaking to see his condition. He was so skinny and cold. He must have been lost or left to die. I guess he hadn't eaten for days or weeks.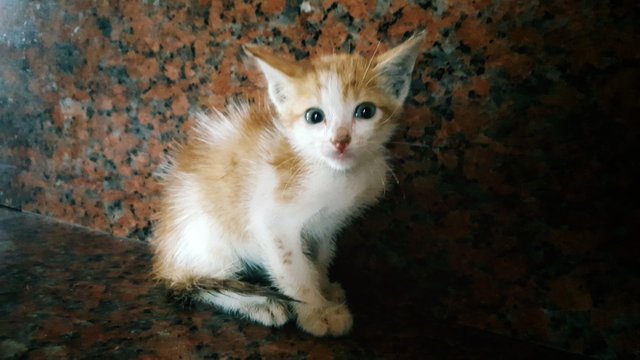 I knew I had to do something. I already have four shih tzu dogs in our house and I am fully aware that they will go berserk once they see him. But what can I do?
I decided to adopt him. I got home and gave him water and food. He was so thirsty and hungry.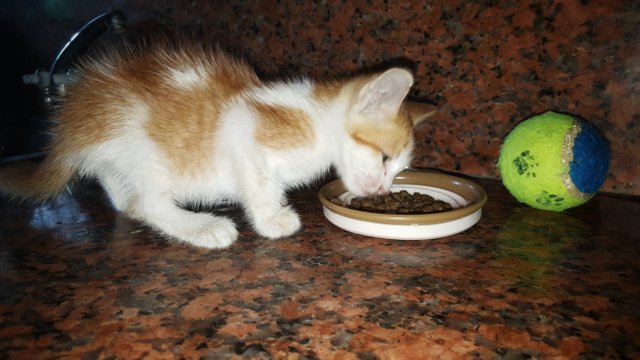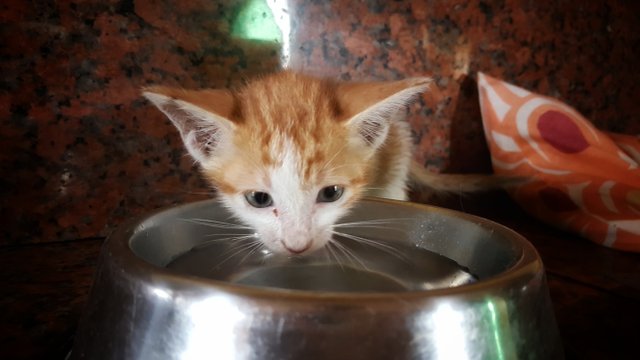 I introduced him to his new family. As expected, the dogs of the house went bananas. But, I am sure they will get used to his presence and accept him as a new addition to our family.
Look who's being nosy. Fudgee is checking out my adopted kitten.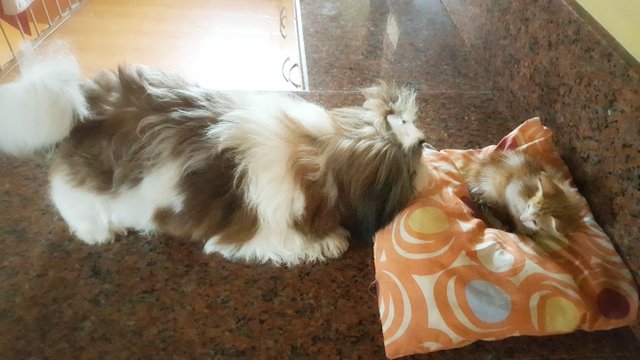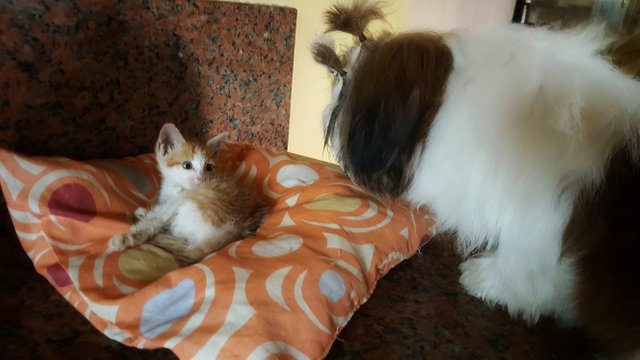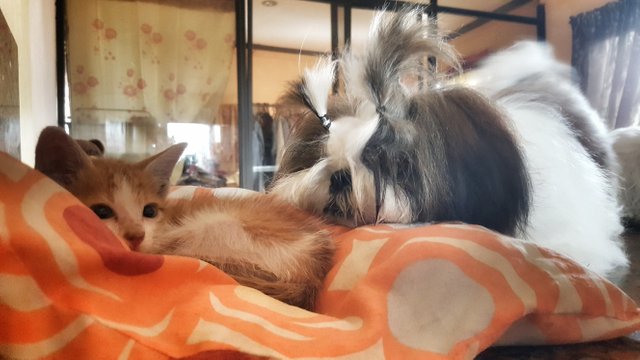 By the way, the orange pillow he's using as a bed was Fudge's pillow when he was only two months old. Here's Fudgee's picture.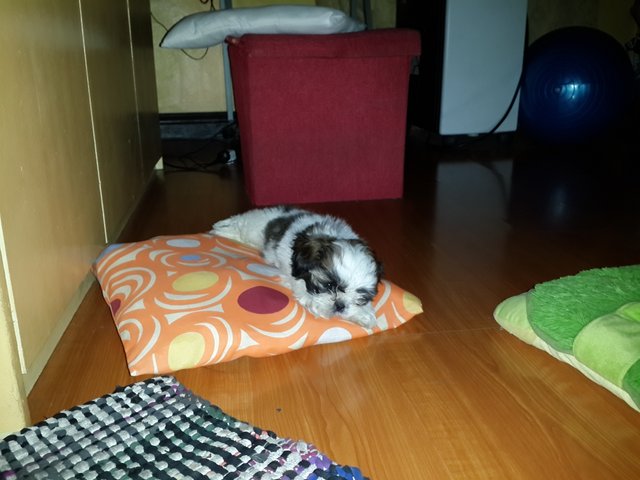 That's Princess in the background. All smiles.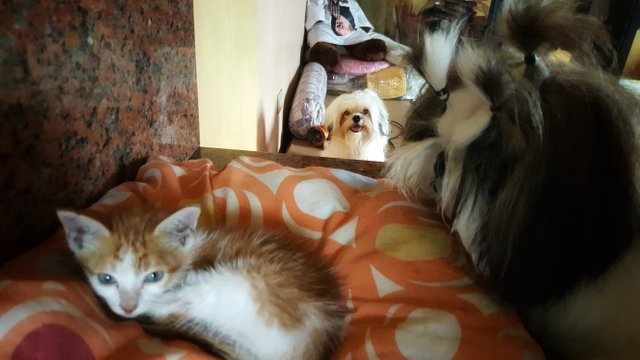 I let the kitty rest first and be comfortable in his new home. I don't know yet what to name him. I also know nothing about cats. I'm sure @cat-isa might be able to help me with this one.