Two days ago, we woke up having flood outside the house because of heavy rains.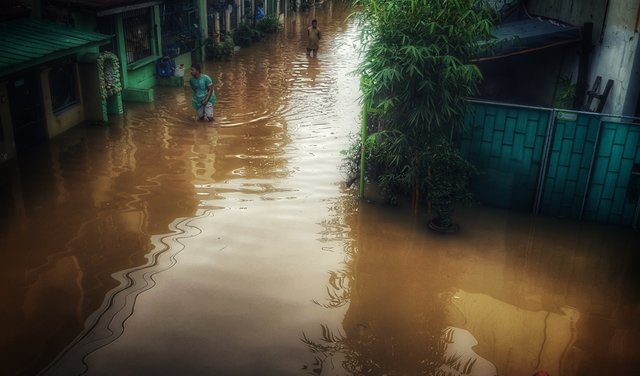 Early this morning, we had another 'water world.' But this time, the water level was higher than before and it was a bit muddy.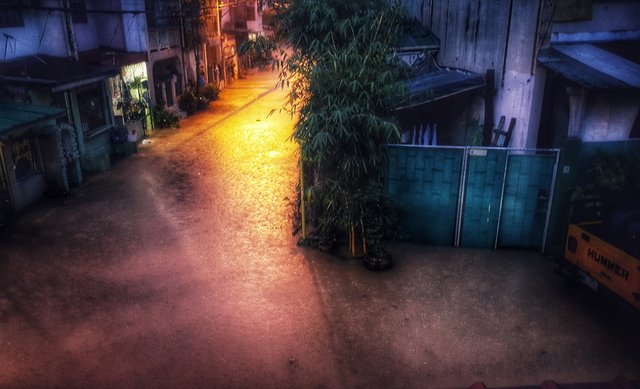 We had a nonstop rain since last night. The water was knee-deep high. Classes were cancelled and few roads were not passable.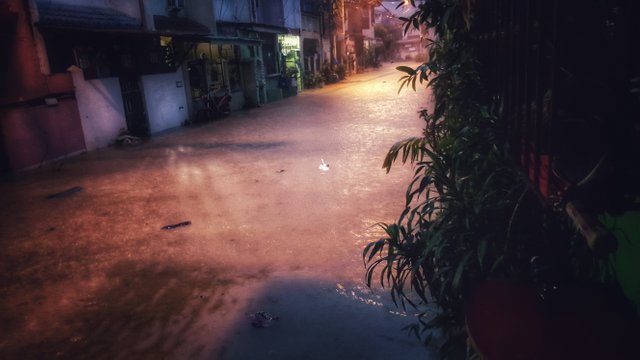 I took this photo past five o'clock in the morning.
Worried that the water might enter the house, my siblings and I started to remove our valuable items downstairs and transferred them to the first floor.
Luckily, around 11:00 am, the rain stopped and the flood water cleared up. Our neighborhood cleaned the streets and get rid of the garbage and mud.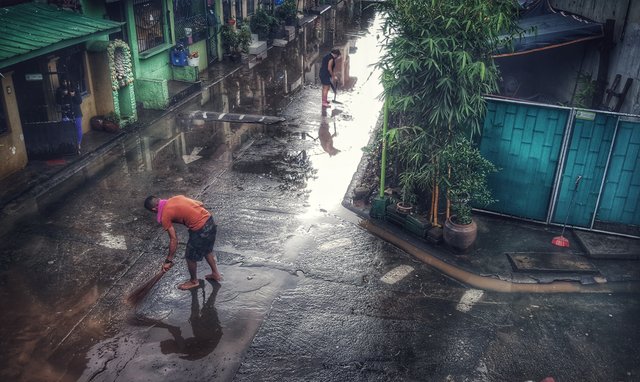 As I am writing this, the rain starts to pour again. :-(