Hi ullogers welcome to my 11th ulog post, its been a while I haven't wrote using this category/tags.
Now let me tell you something what keeps me busy for the past few days!
Where I am doing thing to improve my skills after I learned graphic designing by my own.
Which is I consider my work as an average scale using gimp 2.8 software editor applications.
This application is quite complicated yet all the features are awesome and will bring your editing skills to higher level.
Now as I am trying to make a video filming for my travel as I want to learn the vlogging.
One of the top requirement that a vlogger should be equipped is to have a skills in video editing and making catchy clips.
At same time to make sure to avoid having issues with copyright of the materials you use.
This desire of mine to learn is not easy at all because there are few movie editor that you can download for free in the market. So I kept on watching videos in Youtube.com where it helps me a lot always every time I wanted to learn new things. Like this video filming tricks and how to make vlogging clips which is catchy to the viewers.
What I found which is free to installed in your desktop is the shotcut. Here is the video link where you can learn how to download the application. Then there are few instructions on how to use this free movie editor applications.
I copied the link address of the channel where you can also search other topic related to shotcut.
I do not own this video I just embedded the video links here for reference purposes only.
Disclaimer : video souce :
https://www.youtube.com/channel/UCO66zvpQorlNfs_7hFCfmaw
Actually I am having hard time to learn all the features of the shotcut. Basic steps is not even simple because the application is bit complicated to used. Not like movavi which is very handy and easy to use but it's not for free. You can use the 7 days trial period, yet there is a watermark appears in every project you created.
The feature are really great and you can use different kind of transitions and other clip arts. For a person who is learning by my own I should try what is available as of this moment. Level of difficulty will also help me to test how dedicated I am to the thing I really wanted to learn.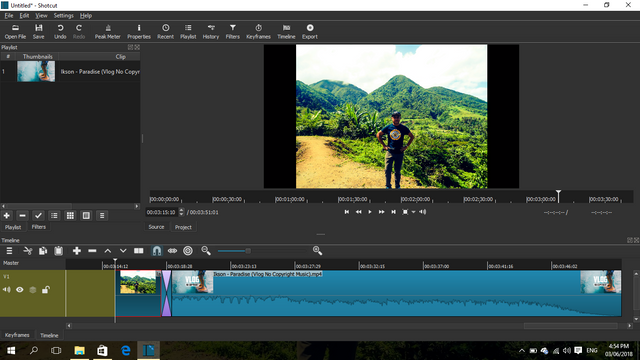 The purpose of this post is not really about a tutorial on how to edit videos using shotcut.
I also write this ideas because I am also gathering information or recommendations. If you have the best application that you can recommend that I can install free in my desktop.
Though I found one, yet its bit laggy to use if I added multiple files. The actions of creating clips delayed the process and lead to crashed files. I tried both 32 bit version and 64 bit for my windows 10 yet still having some light issues.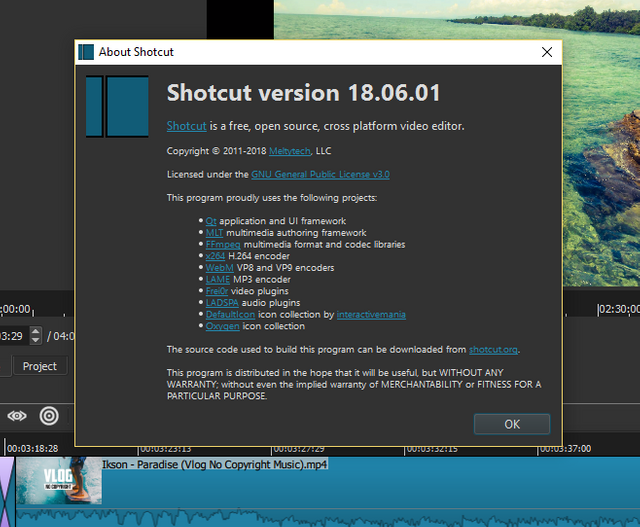 As much as possible I want an application which is friendly user and more efficient when it come to performance.
What should I expect for free applications huh!! LOL
Gimp 2.8 software editor application is free but the performance is really awesome and create my thumbnails like a pro.
I know I don't have any any experience about this things I want to pursue.
Learning is my Lust and I am very thirst when it comes to improving myself. I don't have excellent CV's or excellent track record.
But what the best thing is I am human and human are special with unlimited leanings. I want to maximize all the possible ideas that I can store in my brain and used it for the better.
I hope I could perfect this skills I want to acquire.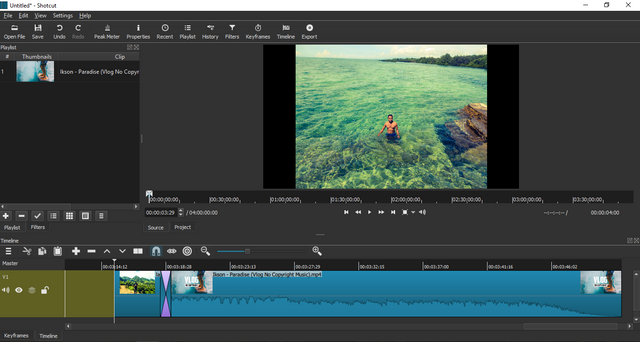 I am also hoping that there are people here who can help me about it. You can share your ideas and leave your comments below. Thank you very much!!!
Then @jezmacher as part of the upsizing growing community team like @steemph @steem-untalented @artguild @steemgigs @philippines @bayanihan @steemphcebu @steemphdavao @steemphdavao @steemphuae @steemphnegros they curate and support others work for progression. As day goes by these communities are spreading and increasing in numbers.
don't forget to support @surpassinggoogle for his generosity and kindness by simply voting @steemgigs as your witness

or if you want @surpassinggoogle to choose as your proxy just key in @surpassinggoogle

please do also support my ever supportive friends my discord family @smaeunabs @epicdominic @watersnake101 @cejero21 @mabzter @jaypeesun07 @iamqueenlevita @oscargabat @gailbelga @luvabi @dreamiely @bearone @st3llar @dwightaden @cloh76 @princepr @immarojas @allmonitors @flabbergast-art @bobiecayao and the rest of @steemph family.
Just leave you comments, upvote , and resteem
Thank you for visiting!!