As May 18, 2018 is fast approaching (Judgement day| Thesis Defense) , were working very hard to accomplish our project. The project was all about "Backpack with fingerprint security lock", were a bit behind of schedules because were not doing only our thesis but a lot of projects on other subjects. In the first phase of the project, we tried all the materials needed if its working.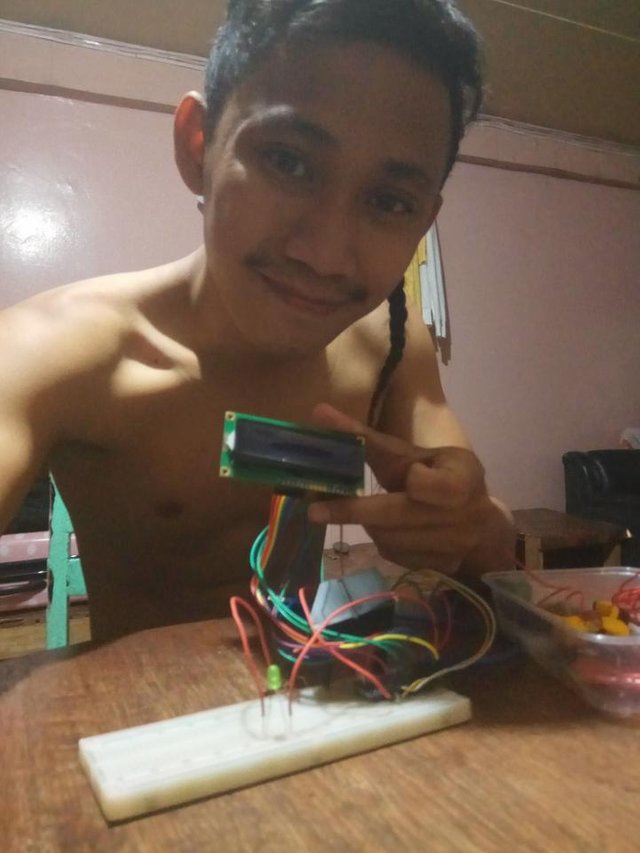 In this picture, What I am holding is the liquid crystal Display or LCD where every outputs of the project is displayed
We found out that what is lacking in the projects were the components needed to minimize the heat in electromagnetic
solenoid push-pull.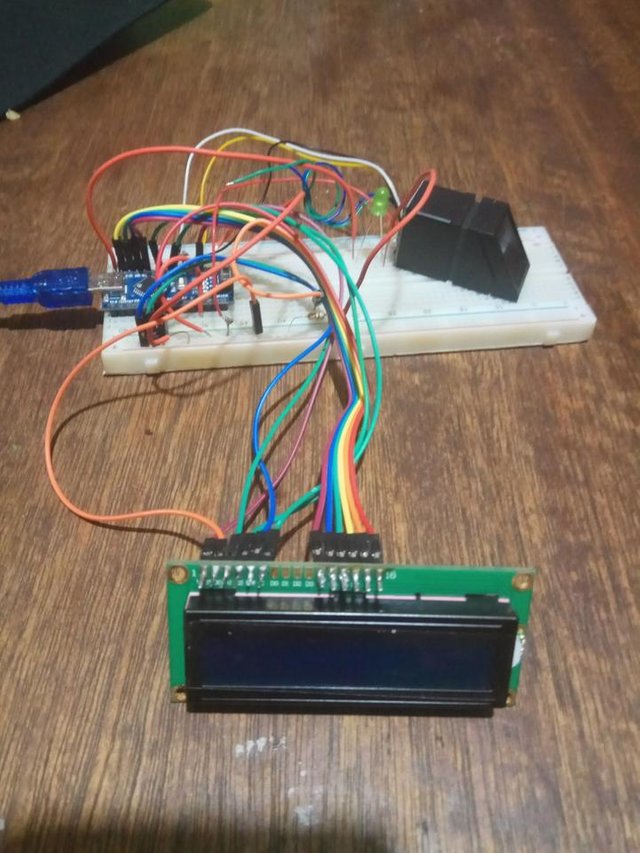 We also encountered a problem regarding Registering and deleting fingerprints. So as a solution wecame up to have a visual basic code on top of arduino language to perform the registering and deleting fingerprints task. Its not yet final tho.
By 2:00pm this day. I have to stop the project and rushed to Core Institute of Technology located in San Pedro Street, Davao not far away from apartment to finalize my National certificate on Computer System Servicing Assessment or NCII. Im late when I got there so Im a bit nervous on what is happening. But luckily, I complied the forms and materials needed for the assessment and the Schedule of it is on May 25, 2018.
I went back home, write my first ulog and rest. So this ends up my first ulog. Thank you sir @surpassinggoogle for the initiative,