Ulog #2 My Grandma's 94th Birthday!
Today (5/22/2018) was my grandma's birthday and as every year we celebrated it together. Most of my family is outside the country looking for a better life so we are not as much as before, but we enjoy our time just the same and with new little members! :)
My grandma has always been a strong woman, she likes to make her stuffs by herself and reject help for a lot of things, thank God she knows when she needs it and accept it because she's also stubborn (we all are). She still make the lunch almost all the week! And OMG she cooks delicious, I always say her food's from heaven. No one cooks like her. She loves to be well dressed, to have a nice haircut and visit her siblings.
Today we spent the night with her, her children and grandchildren.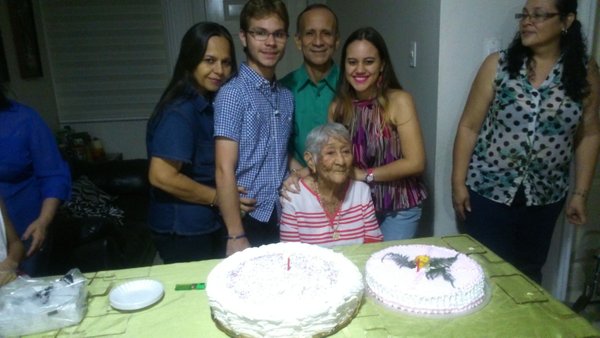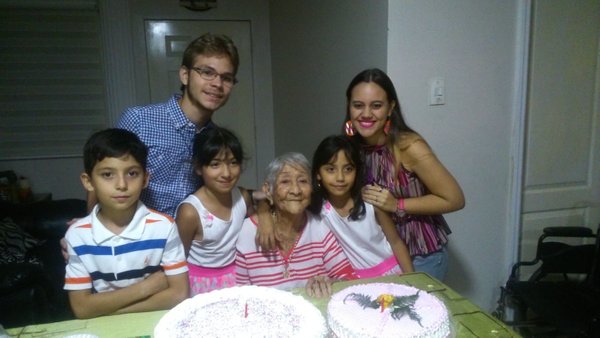 Her grandnieces, grandnephews and great-grandnephew!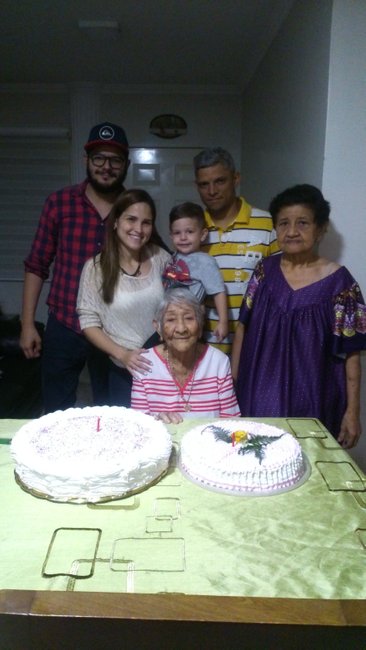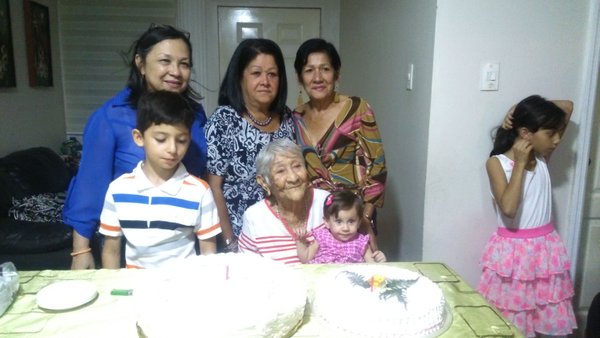 My boyfriend, she says he's already her grandson :$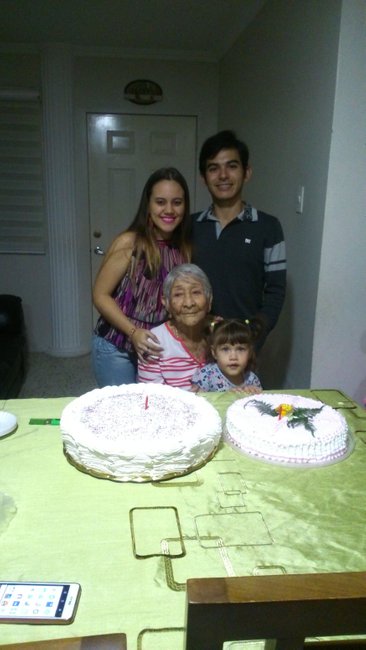 And of course the neighbors. My grandma lives alone with my aunt and her children, and in the mornings when they go to work and school the neighbors are always looking after her just in case she needs help or something else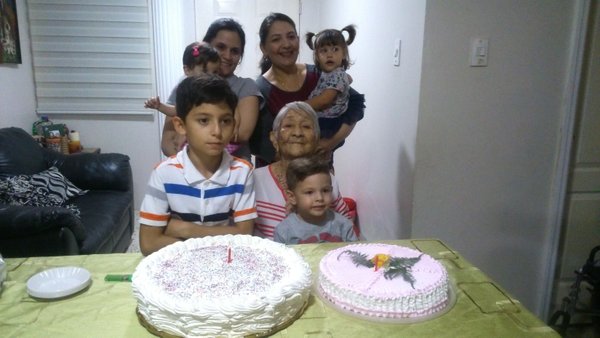 My grandma, Rita, is a force of nature, she uses a wheelchair but still stands up by herself, try to dance and walk a little. She blew the canddle even stronger than my aunt in her birthday hahaha. I always say I wanna be as active and amazing as her when I get her age. Of course her senses are not the same as before but even tho with 94 years old she still can see a picture on a telephone, a phone number write on a paper, she has a good memory mostly, remembering things from years ago and with no mistakes, and how she cook, God. Not only normal food but her desserts! I alwasy asked her for food as my birthday gift instead of anything else.
I love my grandma, happy birthday to her 💖💖💖💖