#ULOG 37 | A Ghastly Sunday
I had to go early in the market to buy some stuff. My niece who is a PWD (Person With Disability) went to her grandmother's wake and was laid to rest last Saturday. Me and my mother were left in the house. Mother can't bear to walk so far so I had to buy everything we need for the day. And the heavy rain is still lingering up until 10 AM.
It's really hard when our parents are getting old and so are we. I have to get things done when she is unable to do it on her own. When I'm young I thought I wasn't getting old. No it's not true, I'm getting old fast because of the pollution, the food we ate and the food manufacturer offer us to eat as they say it is good for the soul, to which, I don't believe a second but tempted to eat it! Lol! The organic food is too high to buy, because once upon a time it was only in the backyard especially in the provinces that you can plant it or our H.E. back in 1980 when plant anything.
I bought a mixed vegetables, giniling (grind pork meat), pandesal (bread), etc. and lucky for me it rained hard, I felt good, It's a good thing I bring the umbrella with me because I'm expecting to rain anytime soon and it did rain! The annoying part is when it rain you have walk and when when it's wet its slippery!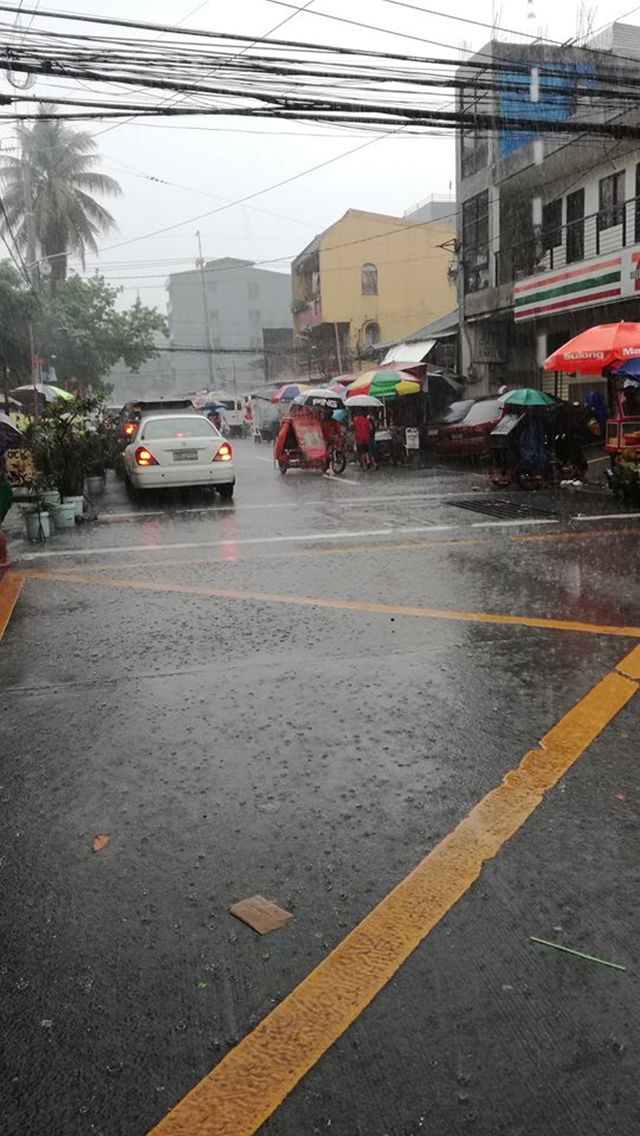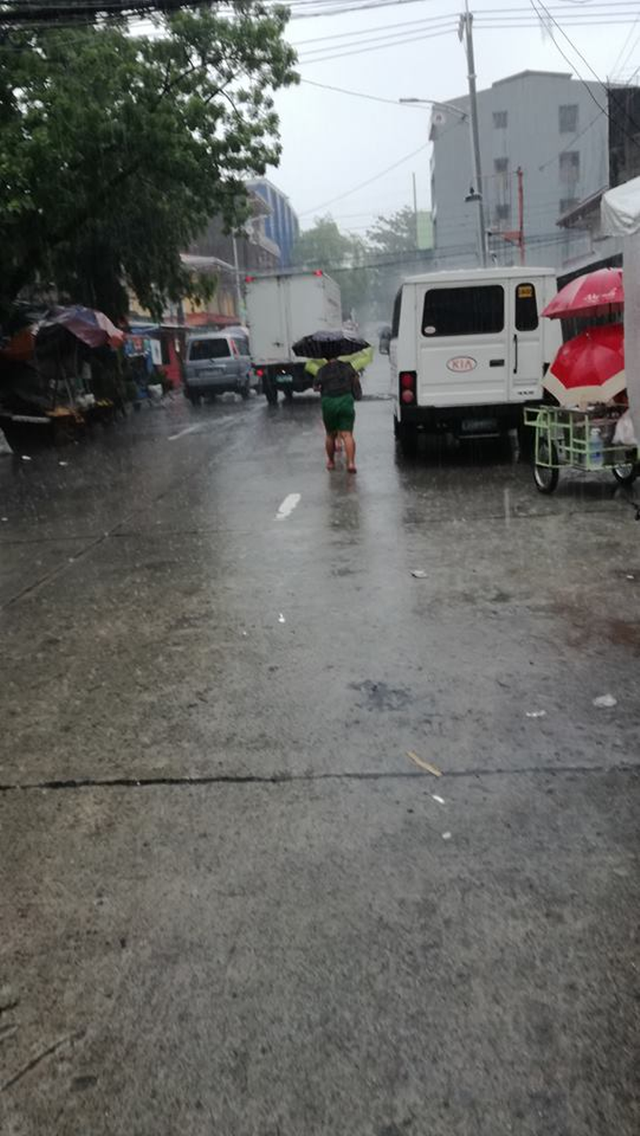 After I went to the market and done with may late breakfast I rushed to the laundry shop. I can't work on a mano-mano (hand washing) right now. Still I'm not in a good condition. Maybe after a week with a continuous raining I think I'm alright by then. Somehow I still need an hour plus to finish my laundry I can't do that with hand washing with a wash load of 30 clothing and 1 bed sheet or bread spread. No I don't have bed here. Lol! I only lay on wood with a pillow, that's all! Lol!